Summer is the perfect time to indulge in refreshing, vibrant cocktails that quench your thirst and elevate your spirits. You may host a backyard barbecue or lounge by the pool. So these 5 quick and fascinating summer cocktails will surely impress all your guests and keep you cool during those hot summer days.
Watermelon Mojito:
A classic mojito gets a summery twist with the addition of juicy watermelon. Muddle fresh mint leaves, watermelon chunks, lime juice, and sugar in a glass. Add white rum, and ice, and top it off with soda water. Garnish with a watermelon wedge and mint sprig.
Pineapple Jalapeño Margarita:
This spicy margarita combines the sweetness of pineapple with the heat of jalapeños. Rim a glass with salt, then muddle jalapeño slices with lime juice in a shaker. Add tequila, triple sec, fresh pineapple juice, and ice. Shake well and strain into the prepared glass.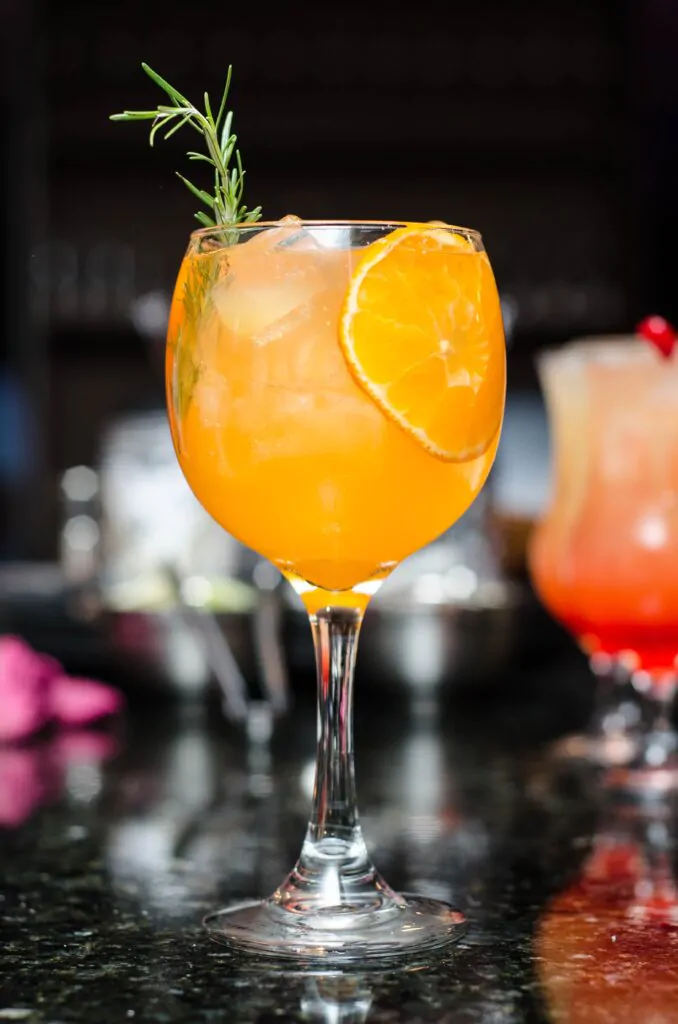 Strawberry Basil Lemonade:
Create a delightful fusion of flavours with this strawberry basil lemonade. Blend fresh strawberries, basil leaves, and lemon juice. Strain the mixture into a glass filled with ice and top it up with sparkling water. Garnish with a strawberry slice and basil leaf.
Raspberry Vodka Lemonade:
Revitalise your taste buds with this tangy and fruity cocktail. In a shaker, muddle fresh raspberries and lemon juice. Add vodka, simple syrup, and ice. Shake well and strain into a glass filled with ice. Top it off with lemonade and garnish with a raspberry.
Peach Bellini:
This elegant cocktail showcases the sweetness of ripe peaches. Puree fresh peaches and strain the mixture. Fill a champagne flute halfway with the peach puree and mix it with chilled Prosecco. Garnish with a peach slice.
Also Read: https://www.masalabox.com/restro-bars-near-jayanagar-top-picks-for-an-epic-night-out
These five quick and fascinating summer cocktail recipes are sure to elevate your summer gatherings and provide a refreshing respite from the sweltering heat. Whether you prefer the tangy sweetness of watermelon, the exotic allure of passion fruit, or the herbaceous notes of basil and thyme, these cocktails offer a wide range of flavours to suit every palate. So, raise your glass, toast to the joys of summer, and savour every sip of these delightful concoctions. Cheers!