Koramangala is one of the best places to eat in Bengaluru. This area has some of the best restaurants in the city, and they offer everything from pure vegetarian food to meat dishes. From North Indian cuisine to Chinese and European food, there are so many options available at Koramangala that you won't be able to choose just one! Here is the list of the best and top Pure Veg Restaurants In Koramangala.
1. Gramin Veg Restaurant
This is the best place to go if you want to eat authentic north Indian food. The food is very good, and the chefs are extremely knowledgeable. It's a no-frills restaurant with pretty basic offerings, but it's all worth it when the food comes out hot and fresh to your table. It's also one of the few pure veg restaurants in Koramangala that offers home-cooked Punjabi cuisine, so do check it out if you're looking for that!
The ambience here is also super nice—it's an authentic Punjabi Dhaba-themed restaurant with pure Village vibes to unleash the pure Village side of you!
2. Kota Kachori
Kota Kachori is a small chaat shop opposite Forum Mall in Koramangala, Bengaluru. This place is famous for serving some of the best kachoris in town. They offer a variety of fillings such as aloo, chana, paneer and even soya chaap.
We ordered the 'bada' kachori, which was stuffed with potato masala and paneer tikka. The filling was delicious but not as spicy as I would've liked it to be; however, we had ordered it without any spice since we knew there were more options on the menu if we wanted our food spicier! The outer covering of these bada kachoris was crispy, while the inside was soft and juicy – just perfect!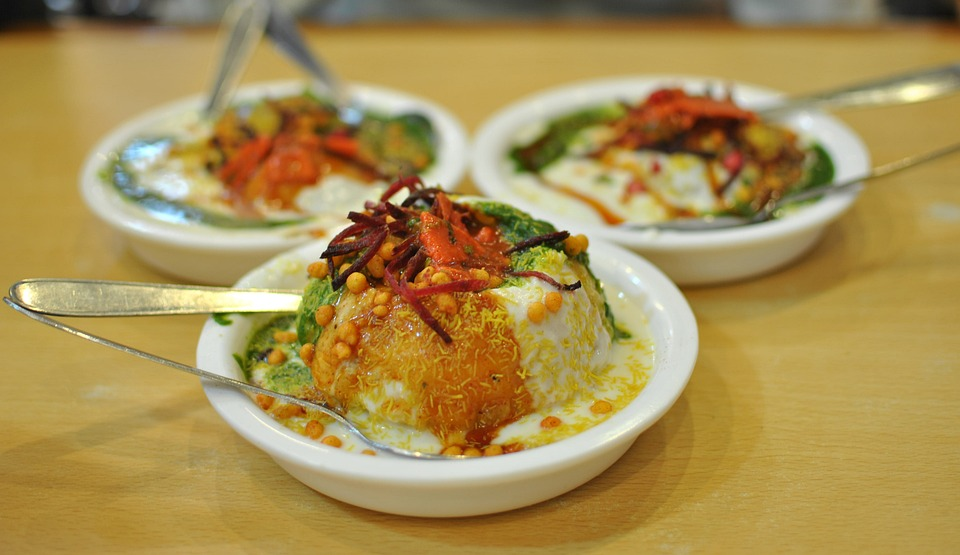 3. Vegan Heat
Vegan Heat is a pure vegetarian restaurant offering Chinese, Indian and Continental food. The restaurant is located in 1st Block Koramangala, Bengaluru. They offer the usage of dairy alternatives. However, they have fantastic vegan cheese, soy milk and soy yoghurt, which is very interesting. They also have many probiotic drinks, which are good for health.
It's not just a takeaway but also an amazing place to dine in!
4. Utsav Vegetarian
Utsav Vegetarian is a pure veg restaurant located in the Golden palms and resorts. The food served at Utsav is delicious and prepared with fresh ingredients. The staff at this restaurant are friendly and helpful, which makes dining here easy and relaxing. The ambience is also pleasant; this makes it a great place to spend time with family or friends on special occasions like birthdays or anniversaries.
Further Reading: 4 Best Pure Veg Restaurants near Bannerghatta, Bangalore
5. Udupi Upahar
Udupi Upahar is a pure vegetarian restaurant that serves South Indian food. It is located on 1st Block, Koramangala. This restaurant has both north Indian and south Indian dishes to serve you.
You can visit this place for lunch or dinner. The menu contains the following items:
Idli-Dosa Combo (2 pcs of idlis, 2 pcs of dosa)
The ambience of this place is good enough to enjoy your meal peacefully without any disturbance or noise around you.
6. Sukh Sagar Restaurant
Sukh Sagar Restaurant is located in the 5th Block, Koramangala, Bengaluru. This place is a paradise for anyone who has a craving for authentic North Indian curries and chaats. You can try various cuisines here, such as south Indian dishes, Chinese food and much more.
The best thing about this restaurant is it offers dosa varieties like Masala Dosa, Paper Dosa etc., at an affordable price range, making it accessible to everyone! The ambience makes you feel like you're sitting inside your own house with family & friends. We recommend this place for its awesome service, affordable prices & yummy food!
Further Reading: Exploring the Best Pure Veg Restaurants Near Marathahalli
7. Khamma Ghani Sa
Khamma Ghani Sa is a family restaurant in Koramangala that offers authentic Rajasthani cuisine. The restaurant's name is derived from the words "Khamma", which means liveliness, and energy and "Ghani Sa", meaning kitchen. This place has been known for its unique grenade bomb, which bill presented during our visit.
There are multiple options to choose from when you visit Khamma Ghani Sa, including veg dishes like Hara bara kebab, paneer tikka, veg sheekh, paneer Angara and many more; non-vegetarian dishes like butter naan, missi roti (bread stuffed with moong dal), chur chur stuffed paratha (bread stuffed with chopped onions), dal baati churma (lentil fritters) and dishes like veg biryani and Hyderabadi biryani etc.
8. Dyu Art Cafe
You're looking for a restaurant with a quiet ambience, delicious food and great service. This is where you should head to!
The location of this restaurant is quite far away from the main market, and it is like fresh air when you sit near a window on the first floor. The place's decor is light and casual, with beautiful paintings on the walls, making it more appealing to the customers.
Their Signature foods are hot chocolate, French fries, cheese balls, mushroom pizza, and chocolate cake, which were some of the best dishes. We tried dishes at Dyu Art Cafe, a new vegetarian spot in Koramangala and a good place for your vegetarian friends who work nearby and are looking for a place to explore after office hours.
Conclusion
Now that you know about the ten best pure veg restaurants in Koramangala, Bengaluru, it's time to explore them! Which one are you planning on visiting first?