Bael, also known as Wood Apple, is a fruit native to India, Sri Lanka, and Bangladesh. It is widely used in Ayurvedic medicine and has been traditionally used for various medicinal purposes for centuries. Bael is a powerhouse of nutrients and contains several vitamins and minerals that offer numerous health benefits. In this article, we will explore five surprising health benefits of bael.
Promotes Digestive Health
Bael is a rich source of fiber and contains both soluble and insoluble fiber, which helps to promote digestive health. The fiber present in bael helps to add bulk to the stool and promotes regular bowel movements, preventing constipation. Bael also helps to relieve diarrhea, dysentery, and other digestive issues.
Boosts Immunity
Bael is rich in vitamin C, which is a powerful antioxidant that helps to boost the immune system. Vitamin C also helps to fight off free radicals in the body, which can cause damage to cells and tissues. Consuming bael regularly can help to protect the body from infections and diseases.
Reduces Inflammation
Bael contains several anti-inflammatory compounds that help to reduce inflammation in the body. Inflammation is a natural response of the body to injury or infection, but chronic inflammation can lead to various health issues, including arthritis, heart disease, and cancer. The anti-inflammatory compounds in bael help to reduce inflammation and prevent these health issues.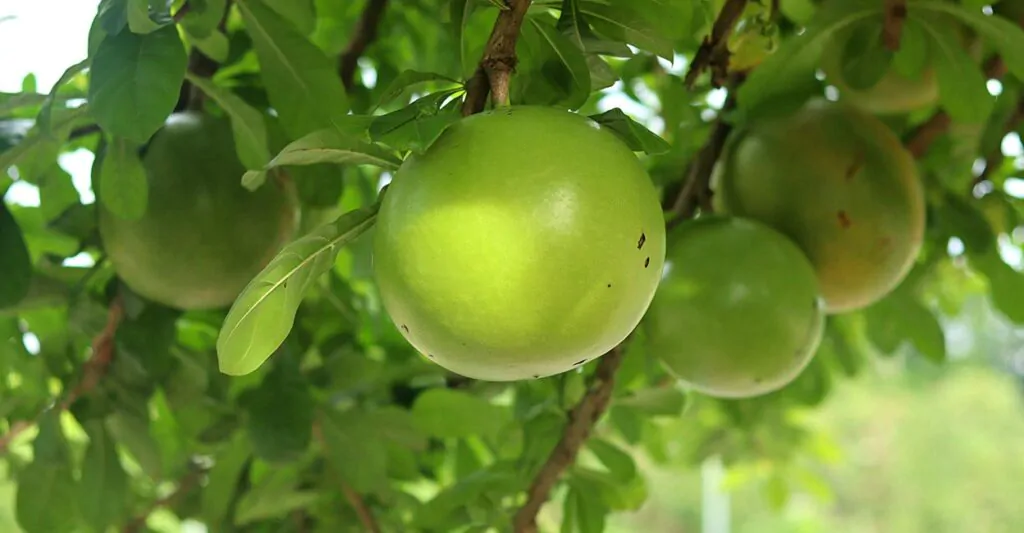 Supports Heart Health
Bael contains potassium, which is an essential mineral that helps to regulate blood pressure and promote heart health. Potassium helps to relax the blood vessels, which reduces the strain on the heart and lowers blood pressure. Consuming bael regularly can help to reduce the risk of heart disease and stroke.
Improves Skin Health
Bael is rich in vitamin A, which is essential for healthy skin. Vitamin A helps to promote the production of collagen, which is a protein that helps to keep the skin firm and elastic. Consuming bael regularly can help to improve skin health and prevent premature aging.
Also Read: https://www.masalabox.com/the-health-benefits-of-eating-turnips-during-the-winter-season
Bael is a nutritious fruit that offers numerous health benefits. It promotes digestive health, boosts immunity, reduces inflammation, supports heart health, and improves skin health. Incorporating bael into your diet is a great way to improve your overall health and well-being.