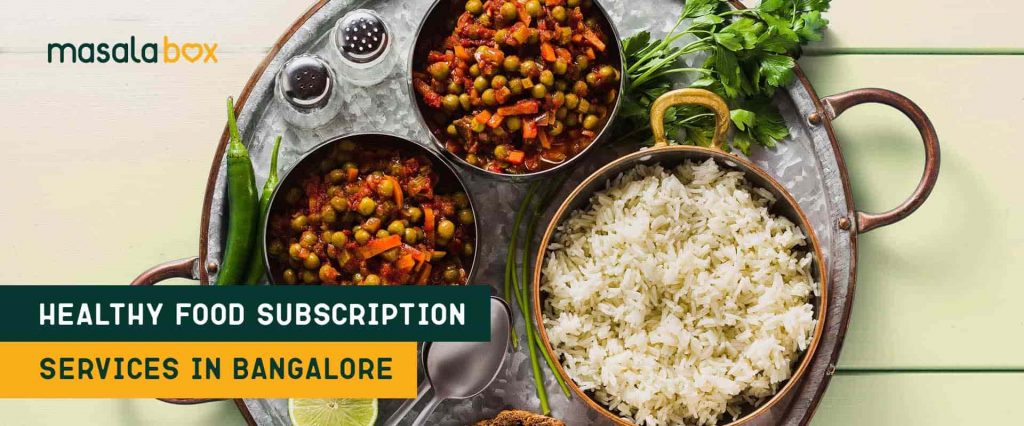 Introduction
We all love having a good meal! Sometimes it feels like we deserve a wholesome meal after a stressful day. However, cooking every day is increasingly being seen as a tedious and time-consuming task. With the growing number of Indian households having all the adults in the workforce, cooking has taken a backseat.People tend to order food online as food nowadays is only a few clicks away. But this is having a negative effect on the health and well-being of people who order restaurant foods on a regular basis. This is where healthy food subscriptions services come into the picture.
Why subscribe to a healthy food subscription service?
Restaurant foods are known to be unhealthy due to the excess amounts of salt, sugar and oil in them to enhance the taste. This might in the long term lead to high blood pressure, diabetes and other conditions. Therefore healthy food subscription services are a better alternative. They are cheaper and healthier than ordering from a restaurant.
A healthy food subscription service consists of homemade foods that are prepared by home chefs in a clean and hygienic kitchen using fresh ingredients. They involve traditional Indian foods that contain a balanced nutritional content. Subscriptions for such food delivery range anywhere between 5 to 30 meals which can be availed anytime before the expiration of the subscription. You have more varieties in homemade food subscriptions that are healthy.
All around Indian many such services are starting to emerge due to the rising demand for homemade and healthy foods. During this pandemic when people had to work from home and didn't have their maids showing up, a lot of people were struggling to find time to cook and manage other chores. Healthy homemade food delivery services were a boon to all the people who had sick people in their houses as well as those who couldn't find time to cook. Therefore amidst this rising demand for homemade foods, let's look at the best healthy food delivery services in Bangalore.
What is Masala Box?
There are a lot of local homemade food subscription services in Bangalore. One of the most trusted healthy homemade food delivery services in Bangalore is Masala Box. We deliver homemade food cooked by our network of home chefs and deliver across Bangalore. Masala box offers varied meal plans to choose from, on our website and app. We stand out because of our nutrient-dense meals with great taste. We are well established in Bangalore and have gained the trust of thousands of satisfied customers. Our customer base seemed to increase during the pandemic due to the healthy and reliable food quality. We employ and empower 200+ home chefs, majorly women, across Bangalore who are now self-dependent and support their families financially and also motivate us to pursue what we love. We help in harnessing their cooking skills and let their own flavors reach our customers.
Once you subscribe to a meal plan according to your preference, the Masala Box app allows you to avail your meals anytime you choose. The food is delivered to your doorsteps on time every day. This is why it is a great choice for people who don't have time to cook or just want to spend time with family instead of spending it in the kitchen cooking and cleaning.
Benefits of Masala Box Food Subscription
Healthy – Focused on an Indian balanced diet, our meal plans are made with fresh and regional ingredients that are common in our households.
Home chefs – We have our own network of home chefs who have been tested and scrutinized. Most of our home chefs are women and every subscription will empower them.
Homemade and Hygienic – Made in small home kitchens for a smaller number of people, the food is hygienically and freshly made.
Finding the time to shop for groceries and planning meals every day just isn't feasible for people amidst work obligations and caring for the family. Healthy food subscription services are available for all those who are short on time and also do not want to compromise on the nutritional value of their foods. Subscription to these healthy meal plans safeguards you against the constant urge to order unhealthy food from restaurants. So take the first step towards a healthy diet for not only your physical but also your mental health. Subscribe to healthy food delivery services. If you happen to be located in Bangalore be sure to check out Masala Box Food Subscription.