Introduction
Subscription-based meal services are growing exponentially in major cities across India. Owing to the pandemic, there has been a huge change in daily life. Most of the population is working from home. The workload for many has increased despite their travel time being cut. People barely have time to cook anymore because of the increasing workload and ordering in has become the new normal.A Sedentary lifestyle has also led many people to ask the question "What's the best meal for me?'' As people get more and more concerned about their health and building their immunity in the wake of pandemics and the changing situation of the globe many are going towards their roots and home-cooked meals.We see a surge in demand for home food as many people realize that ordering from hotels and restaurants is not a way to go. Masala Box is one such food subscription service that is based out of Bangalore and caters to various groups of the society, from working individuals to students staying away from home, The meal plans in these subscription-based meal services are more affordable and healthier as compared to ordering from a restaurant. We have planned our menu keeping in mind that all food groups are covered in the week and you get the right amount of calories with an abundance of nutrients.
How MasalaBox works?
Masala Box has a range of home chefs residing across Bangalore who cook healthy, balanced meals every day for the customers. They are homemakers and local cooks who have partnered with Masala Box to deliver only the best. These home chefs go through multiple levels of scanning to assure quality service to the end consumer. They are required to sanitize ever so often and maintain a hygienic kitchen at all times.
Every day, the chefs receive orders through their dashboard and make sure that the food is made fresh and well-packed in the meal box. The meal is then sent away through the delivery person on time. Masala Box prides itself on delivering timely meals to every customer.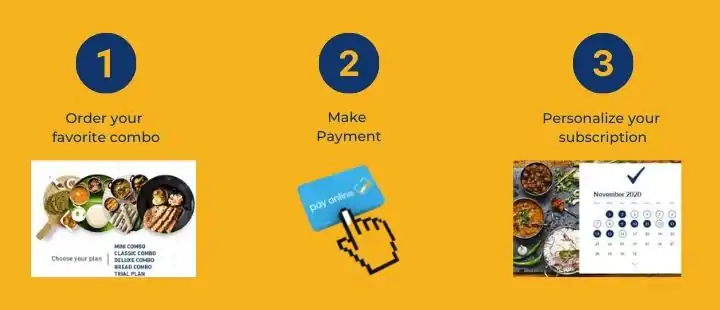 Further Reading: Healthy Food Subscription Services in Bangalore
Where do I order from?
Masala Box provides multiple ways to subscribe to their meal plans. Buying a subscription-based meal plan can be done either on their website or through their mobile app . The subscription plans have a variety of choices, with options for vegetarian and non-vegetarian meals, lunch and dinner, South Indian meals, and North Indian meals.
Further Reading: Best Homemade Food Subscription App in Bangalore
What does a Subscription meal box include?
A subscription-based meal service delivers meal boxes that aim to provide a well-balanced diet. The basic box contains Roti/Rice with a curry or dal, while a deluxe combo contains Rice, Roti, dry vegetables, gravy, dal, salad, curd/raita, pickle, and dessert. All meals are made from the best grade and locally sourced ingredients. The food is preservative-free and no food color or artificial flavours are added. It is also good choice for students. It also save your time not only for ghostwriting but also essay writing services – Masterarbeit schreiben lassen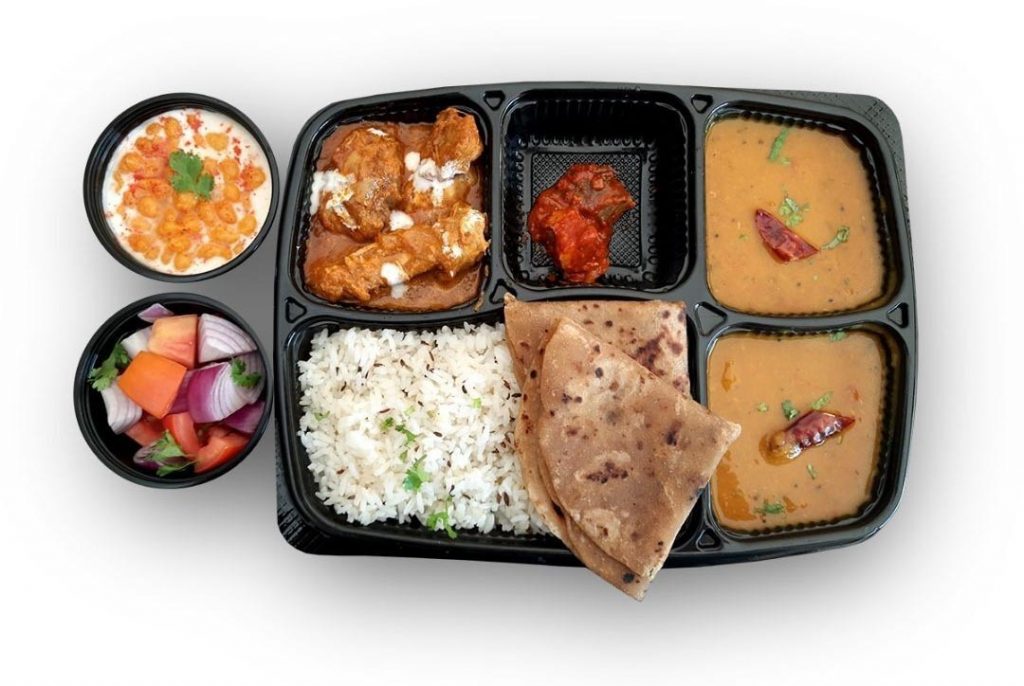 Further Reading: How to order Homemade Food Subscription in Bangalore
How do I order?
You can go to the subscriptions page on either the Masala box website or the app to select your plan. Choose the plan that you want to subscribe to. You can select a mini combo, a deluxe combo, or even a trial plan to test out the service. Once you have decided on the meal combo that you want, you can pick the dates when you want your food delivered. Masala box allows you to select any consecutive or nonconsecutive days based on your preference. Each day has specific time slots during which the meal will be delivered to you. You have the option to select the time slot of the day you want your meal delivered. That's all! You have successfully subscribed to the meal plan provided by Masala Box. The service also allows you to alter the time slots of your particular days according to your convenience. Masala Box has a great customer support team whom you can contact anytime to answer any queries. This also ensures that you do not skip your meal because of a busy day and have your meals on time.
So, if you're stuck away from home, and miss home food or you just can't find the time to cook a full meal, sign up for a subscription-based meal plan by Masala Box. It's healthy, it's homemade, and you don't even have to wash a single vessel.