International Chef Day is celebrated on the 20th of October every year. The day is observed every year to help all of us know about the integral role of chefs in our society. Additionally, International Chef Day greatly focuses on educating children on eating healthy. In fact, the theme of International Chef Day 2020 is "Healthy Food For The Future."
How your kid eats today is sure to have a significant impact on his/her health throughout adulthood and adolescence. Eating food that is rich in nutrients is essential for the mental and physical development of children. So, let us discuss on healthy eating for kids and why it is really important.
Why Kids Should Follow A Healthy Diet
Nutrition and diet are two important factors that can have a huge impact on the growth & health of kids. Children need plenty of nutrients to develop necessary tissues and functions. The absence of these nutrients may have a big impact on the health of kids. The behavioral patterns, basic brain function, & more are often influenced by a child's diet.
Benefits Of Eating Healthy
Studies have revealed that poor nutrition and diet can restrict the brain development of children. An unhealthy eating habit or diet may also result in issues with behavior and attention span in some children. Also, the body requires an adequate amount of nutrients and energy to build bones.
One of the major perks of kids following a healthy diet is that the risk of obesity will be considerably lower for them. The good news is that sticking to a proper and healthy diet will help your kid to stay away from all above listed issues.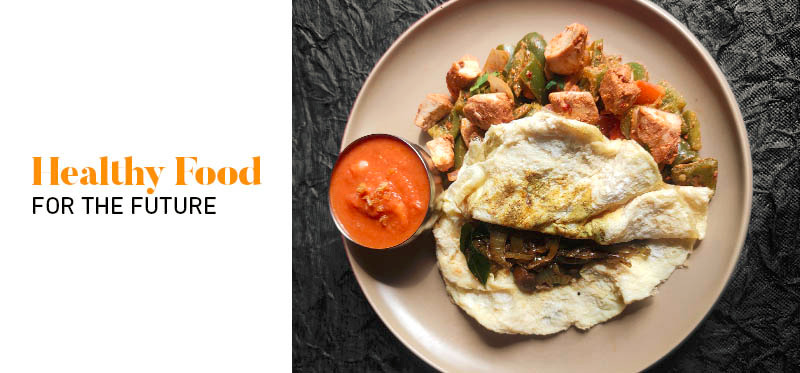 What Does Balanced Diet For Kids Really Mean
Ensuring that your children are eating fruits, vegetables, and other food items rich in nutrients is not just enough. You will need to make sure that your children have a healthy relationship with food. For instance, they should not eat just for the sake of it and they should also be aware that binging on junk food is unhealthy.
Eating homemade food is the best way that will help you to ensure that your kids are getting enough nutrition. It can be quite hard to get your kids to follow a healthy diet when you don't have time to cook. If that's the case, we can help you get healthy and delicious home cooked meals for your family.