Chaat is not a dish, it's an emotion. Be it breakfast, lunch, or dinner, as Indians, we're always up for chaat. We're all obsessed with at least one chaat dish like aloo tikki, pani puri, sev puri, bhalla papdi, ragda patties, samosa chaat, and jhalmuri. If you're mouth is watering already, here is a list of 5 unique chaat dishes that will surely make matters worse!
Palak Patta Chaat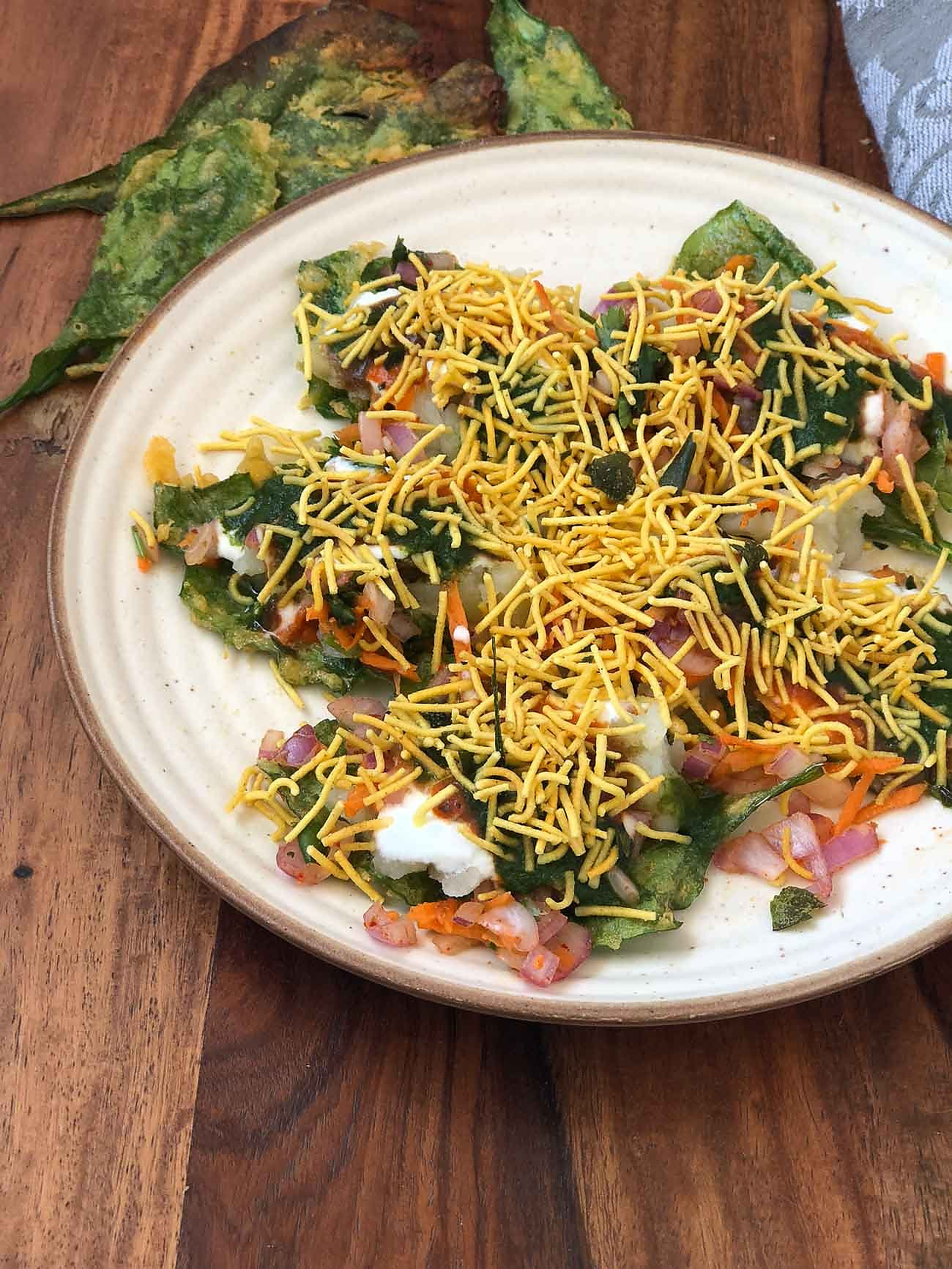 The Palak Patta Chaat, a traditional Delhi-style chaat, is an excellent teatime snack. Spinach leaves are battered and deep-fried to make spinach fritters, which are then drizzled with smooth beaten chilled yogurt, masalas, and a variety of chutneys, including dhaniya pudina chutney, date tamarind chutney, and lehsun ki chutney. Moreover, it is then topped with sprinkles of crispy sev and coriander leaves.
Aloo Fryums Chaat/Nadda Chaat
Aloo Finger Chaat, also known as Aloo Fingers or Nadda chaat, is a unique, one-of-a-kind, and creative street food coming from the lanes of Nagpur. The combination of crispy fryums drenched with spicy, sweet, and tangy potato filling feels so unique yet so wholesome to eat.
Idli Chaat
An easy fusion recipe for tea-time snacks or a filling breakfast dish, idli chaat is a delicious snack. A great combination of both South Indian and North Indian cuisine, this lip-smacking chaat is full of creamy yogurt, delectable chutneys, and is garnished well with coriander. In brief, you can even use leftover idlis to make this sweet, spicy, and tangy chaat.
Kairi Chaat
Tangy, tarty, and sweet, kacchi kairi chaat is like heaven for all mango lovers out there! If you are a fan of green, sour, and tarty raw mangos, this unique dish will leave you salivating for more.
A burst of flavours with diced raw mangoes, chili powder, chaat masala powder, and black salt, this dish will surely kick in the nostalgia of all those childhood summers. You can also add puffed rice, boiled chickpeas, or toppings of your choice!
Kulhad Chaat
Another unique street food that you should definitely add to your food wish list! This fascinating dish will give a new meaning to your love for chaat. Kulhad chaat consists of boiled white peas tossed in a pool of masalas, tangy chutneys, and yogurt.
It's served in a small earthenware vessel, known as kulhad, with sev and boondi on the side. Drizzle it with pomegranate seeds, onion, coriander, red chili powder, chaat masala, diced tomato, coriander leaves, and papdi.
Try these unique chaat dishes asap and let them give a unique kick to your taste buds!