Many of us have heard the iconic phrase; "An apple a day keeps the doctor away", commonly eaten and versatile, apples are sweet, tarty, juicy and delicious. They are even good for detox.
Did you know there were many different types of apples? We have listed some of the best ones here for you to try next time.
Parlin's Beauty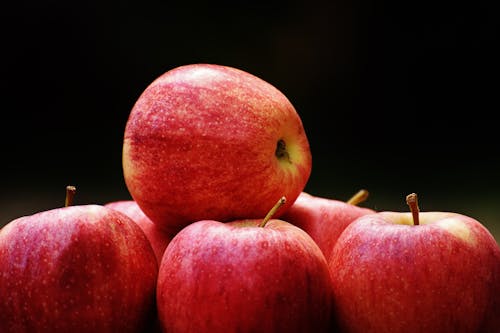 Parlin's beauty, which is primarily grown in Tamil Nadu, is one of India's most popular and best apple varieties. These apples, which have a sweet, mild, and crunchy texture, are used to make traditional chutneys, jams, and marmalades.
Ambri Apple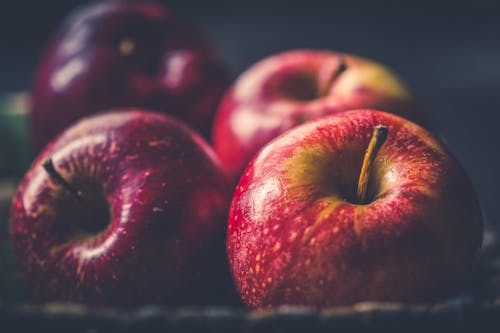 Ambri apple, also known as Early Crofton, is one of the best apple varieties available. These are the pride of Jammu and Kashmir with a sweet-tangy flavor and a hint of peach. They taste best when consumed fresh.
Granny Smith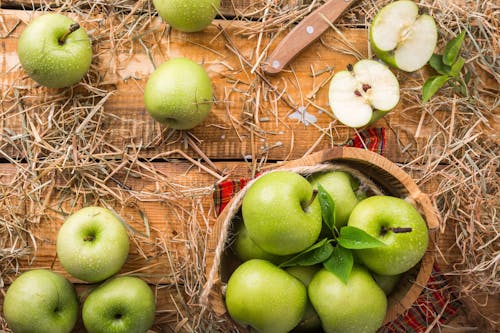 It is a green, less sweet variety of apples. Known for its strong tartness similar to that of a lemon, their flesh is white to greenish in colour. Available in the months of August and July, these apples are apt for baking pies, tea-cakes, and other confectioneries. They also go well in salads.
McIntosh Apple
Traditionally grown in Uttaranchal, Uttar Pradesh, and Himachal Pradesh Mcintosh apples are juicy, acidic apples with a sweet-tart flavour. Their soft tangy white flesh gives a lot of aromas when used in pies, desserts, and tarts. With a slight green tint and a deep crimson colour, these are genuine McIntosh apples from India's hilly regions.
Chaubattia Anupam
This hybrid apple is a cross between Early Shanburry and Red Delicious. They are sweet and tarty in flavour. Uttar Pradesh and Uttarakhand are the major cultivators.
​Irish Peach
These are the pride of Jammu and Kashmir, with a sweet-tangy flavour and a hint of peach. They are considered high-quality among different types of apples and are juicy and full of flavour.
​Tydeman's Early
This traditional apple is mostly grown in Himachal Pradesh's hilly regions. A yellowish-green base distinguishes this popular variety. Desserts and salads are the greatest ways to use these.
Winesap Apple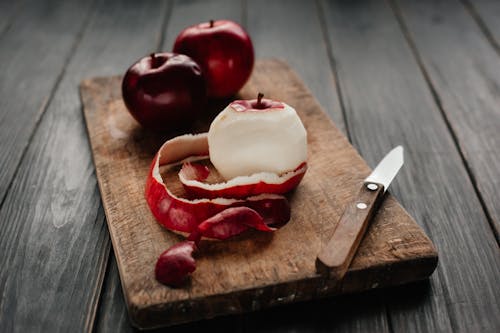 Winesap apples, which have a sweet taste and a distinct spiced flavou, are available from September to December. Their deep red colour and typical ruby hue set them apart from other apple varieties. These types of apples are highly juicy and crisp in texture and their extracts are used to make sauces, juices, preserves, and cider.
Sunehri Apple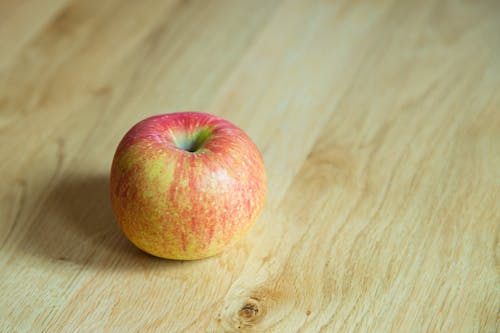 A cross between Ambri and Golden Delicious apple this hybrid apple has noticeable crimson streaks and a yellow peel. Sunehri apples are sweet, juicy, and crisp.
If you are a health freak and love apples as much as we do, tell us what types of apples are you trying out next?