If you're an Italian food lover, you'll be pleased to know that Italy has some of the world's best cuisine. But if you've never visited the country or tried traditional Italian dishes before, where do you begin? Read on for a list of 9 popular Italian foods and dishes that will transport you to the land of pizza and pasta.
Pizza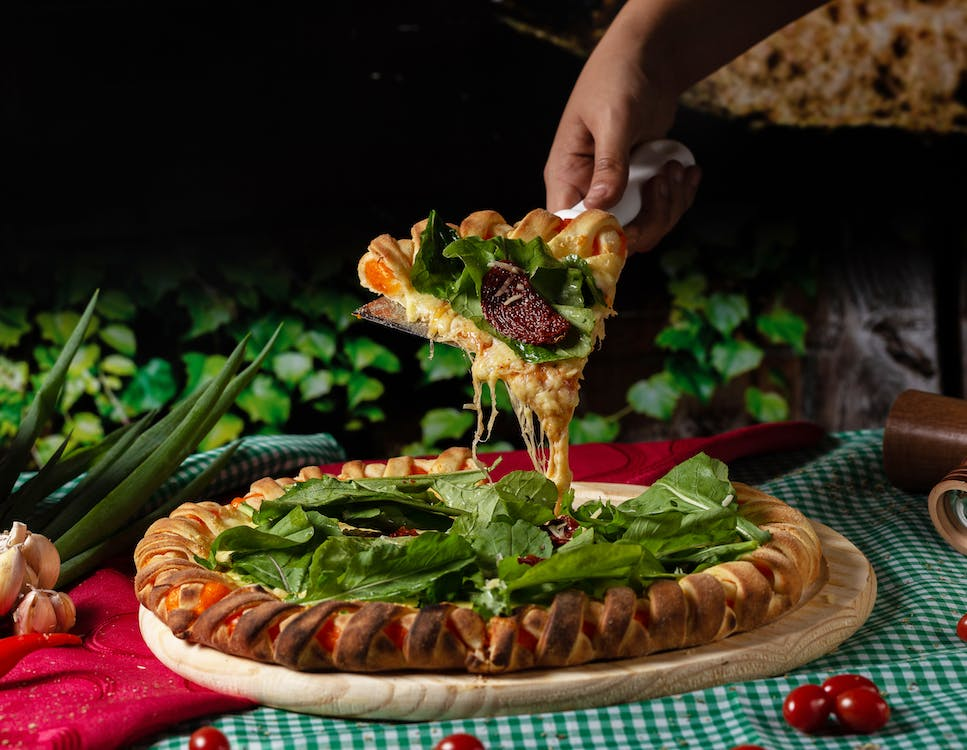 Pizza is the most beloved food in India. It's popular with everyone, from children to adults and seniors. Pizza is available in different flavours, sizes and types.
This dish can be served as a starter or as a main course accompanied by salad or soup. Pizza has gained popularity all over India thanks to its delicious taste!
Spaghetti
Spaghetti is perhaps the most recognizable Italian foods in the world. It's made from semolina flour and water and is served with tomato sauce. Spaghetti can also be topped with meatballs, sausage or other meat products.
Lasagna
Lasagna consists of layers of pasta, meat and cheese cooked in a casserole dish. You can make it with many different types of pasta, including lasagna noodles or egg noodles. The dish is often served as a main course but can also be used as a side item.
Biscotti
Biscotti (pronounced [bisko'tee]) is an Italian sweet biscuit that's dry and hard but dipping in a drink. They are bake twice to make it crunchy, and it's often best serve with coffee. You can also eat it with ice cream!
Ravioli
Ravioli is a stuff pasta typically you can make with a square or rectangle of dough, which you can fill with meat, cheese or vegetables. You can either as an appetizer or as a main course. A popular variation of ravioli is tortellini, which is small and round.
Ravioli you can serve in broth or topped with tomato sauce and cheese—but it's important to note that you should always cook the ravioli first before adding them to the sauce, so they don't become soggy!
Tiramisu
Tiramisu is a popular Italian dessert. You can make it by layering alternating layers of coffee and espresso-soaked sponge cake with a creamy filling made of mascarpone cheese, egg yolks and cocoa powder. The tiramisu is usually serve chill in a glass or cup and is usually top with cream or sponge cake.
Gelato
Gelato is a frozen dessert that is best with milk and sugar. It is serve in cups or cones and can be flavouring with fruit, chocolate, nuts, or other ingredients. Gelato originated in Italy, where it has gained popularity over the years.
Osso Buco
Osso Buco is a traditional Italian veal shank stew that can be made with lamb or beef as well. It's the perfect dish for a chilly evening since it requires long hours of cooking over low heat to tenderize the meat and develop its flavour.
In its simplest form, osso buco consists of braised veal shanks or cross-cut sections of veal shin cooked in an aromatic tomato sauce with white wine and stock. The meat is traditionally served with risotto Milanese, but you can also serve it with polenta if you prefer.
Panettone
Panettone is a sweet Italian bread that's traditionally make on Christmas. Its best with raisins, candied orange peel and citron. The flavour is enhancing by a sugar syrup called zabaione (also known as sabayon), which gives the bread its distinctive yellow colour. Panettone you can enjoy with plain or dipped in coffee; it's also delicious when toasted with butter and jam for breakfast!
Conclusion
It's time to go on a culinary adventure with Italian foods on the list! The best way to do so is to try out some of these dishes for yourself. If you have any questions about them, feel free to ask us in the comment section below or reach out on social media.