Pasta is a dish which is vibrant, flavourful and light, and does not compromise on the health factor. There is no person who doesn't skip the idea of having pasta dishes for a brunch plan or a dinner idea. Be it for your child's tiffin, or for a lovely dinner date, pasta is always a saviour and is a dish which can be easily experimented.
Here are top 5 pasta dishes for that much awaited Sunday brunch-
Sicilian Spicy Pasta-
This is the perfect recipe for a quick healthy and cheesy pasta dish and is also a perfect dish for all the spice lovers. All you need is to throw in some broccoli, parmesan cheese, garlic, and some red chilli. This is one of the easiest of pasta dishes and is a must-have for all the gym lovers.
   2) Wheat pasta in Mushroom sauce-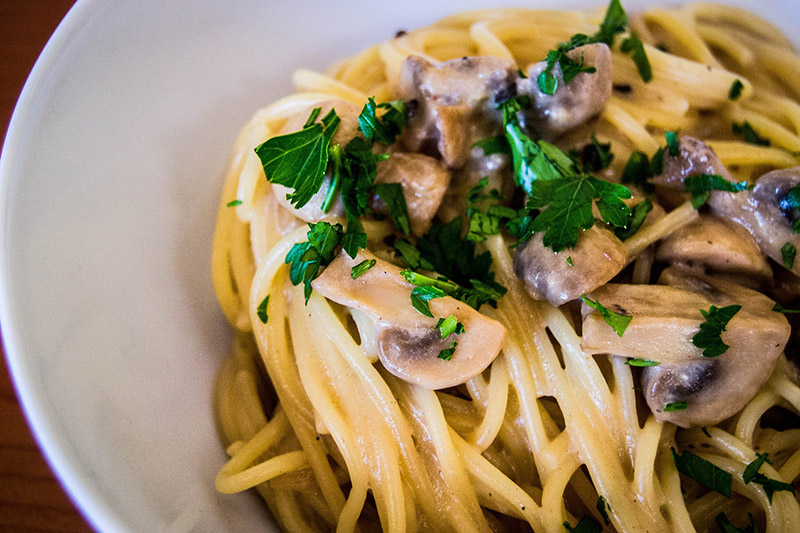 The mushroom sauce is a sauce which has to be nailed to perfection and you can also add in some chicken chunks into this mind-blowing pasta dish. This recipe works really well with whole wheat flour and is a must try for all the pasta lovers. Wheat Pasta in mushroom sauce is also one of the most delicious pasta dishes.
                  3) Spaghetti Alio Olio Peperoncino-
                      Give it 20 minutes time and you can gobble upon this amazing pasta recipe. This is also one of the most delicious and easy pasta dishes and all you have to do is some simple tossing. The 3 major ingredients are garlic, chillies, and olive oil.
                   4) Cheesy baked pasta-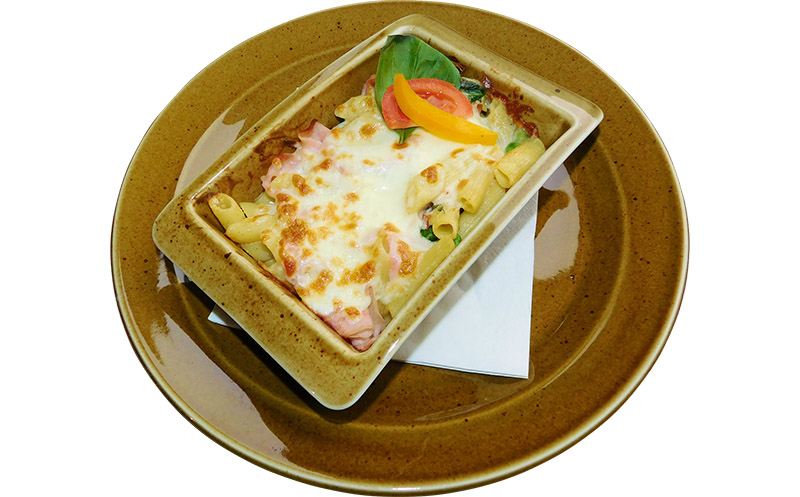 Are you a cheese lover? Then here is one of the best pasta dishes for all the cheese lovers in town! Add in some chicken chunks along with other ingredients, top it with some cheese, bake it to perfection and your good to go.
                   5) Pasta Con Pomodoro E Basilico-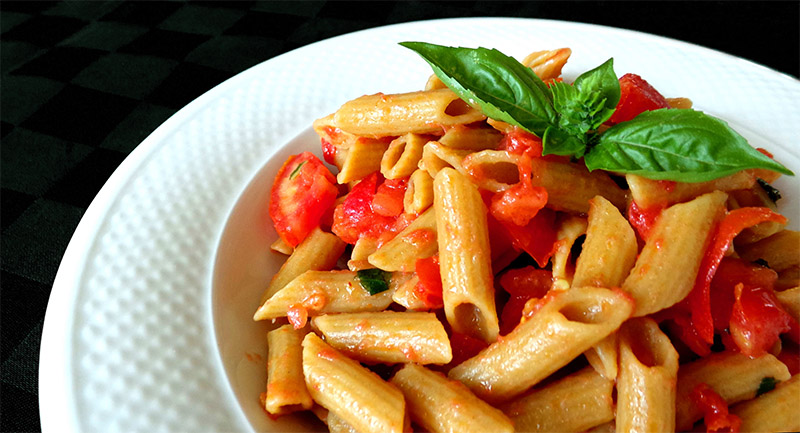 This can be suggested as one of the pasta dishes that make the benchmark of Italian cooking. Add your pasta to an amazing tomato sauce base with lots of garlic and olive oil. Serve it hot and you will find yourself craving for more.
Loving these pasta dishes but can't find the time to cook them? Worry not! Enjoy varied pasta dishes with the RELISH meal plan by Masala Box!