Bowl Meal is a trend now and is also a meal that can be easily prepared, easily packaged and easily consumed. This type of meal was introduced due to its convenience, especially for people with a hectic work schedule. Here are some of the best must-try bowl meal recipes-
1.
Tomato Mint Pulao & Paneer Chutneywala-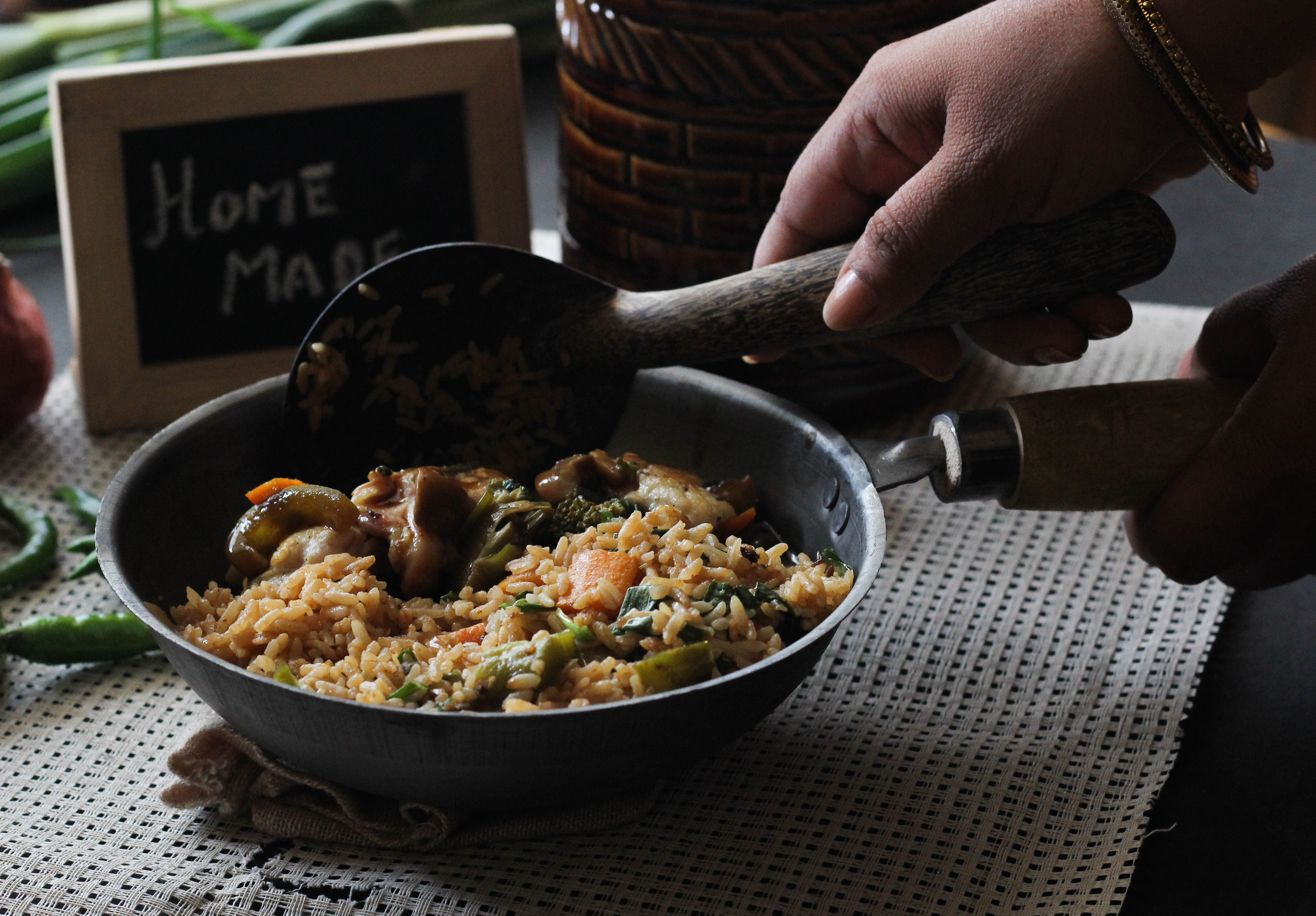 This is one of the best bowl meals in the Indian Cuisine! Tomato Mint Pulao with its tangy and spicy flavour leaves a rush of flavours in between your boring work hours. The Paneer Chutneywala is a dish with a spicy and minty flavour and is mostly prepared as a dry dish/ starter.
2. Mattar Pulao & Butter Chicken-
Mattar Pulao, with its subtle flavour, can be paired with any side dish. On the other hand, Butter Chicken is a creamy and aromatic gravy with tender chicken pieces marinating in the gravy. This is the perfect bowl meal for people who love non-spicy yet aromatic and heavy flavours.
3. Coconut rice & Vegetable Stew-
The Coconut rice is a famous south Indian Rice Dish and can be eaten with no condiments. A vegetable Stew, a perfect gravy for veg lovers, and leaves a soothing flavour in your mouth due to its lack of spice. This is the perfect bowl meal for someone who loves mild flavours.
4. Karivepaku Annam & Chicken Chettinad-
Tasty Karivepaku Annam is usually a perfect dish for the weekends rather than for a day at work. This is because it is more of an oily and crispy nature, with roasted curry leaves, nuts and other flavours. This dish, combined with a spicy Chicken Chettinad, gives you the best foodgasm of the day as a bowl meal.
5. Tamarind Rice & Banarasi Dum Aloo-
Are you someone who loves to have the perfect kick of flavours in your mouth? Then, a bowl meal of Tamarind Rice and some Banarasi Dum Aloo is the perfect bowl meal for you! Tamarind rice gives a tangy flavour, while the Dum Aloo gives you a journey of all the Indian spices in your mouth.
Drooling over the bowl recipes already? Get them now with 'The Relish Bowl' meal plan by Masala Box. Subscribe now!