Are you tired of going to the same old bars every weekend? Want to try something new and exciting? Look no further than Frazer Town! This vibrant neighbourhood in Bangalore is home to some of the best restro bars in the city. In this blog, we'll be discussing the top 4 best restro bars near Frazer Town that are perfect for millennial foodies.
ShakesBierre- Brewpub & Kitchen
Located in the heart of Frazer Town, ShakesBierre- Brewpub & Kitchen is a must-visit for beer lovers. This popular brewery offers a wide range of craft beers that are brewed in-house, as well as delicious food that pairs perfectly with their brews. From wood-fired pizzas to sizzling tandoori dishes, there's something for everyone at ShakesBierre.
Their signature cocktails are also worth trying. The ambiance is lively, and the decor is chic, making it an ideal spot for a night out with friends. Don't miss their weekend events, which include live music performances and DJ nights.
Sherlock's Pub Frazer Town
For those looking for a classic British pub experience, Sherlock's Pub Frazer Town is the place to be. This cozy bar offers a range of beers, wines, and spirits, along with traditional pub grub like fish and chips, bangers and mash, and shepherd's pie.
The decor is reminiscent of an old English pub, with dim lighting and wood-paneled walls. It's the perfect spot to unwind after a long day at work or catch up with friends over a pint. They also have a pool table and dartboard for those looking for a little friendly competition.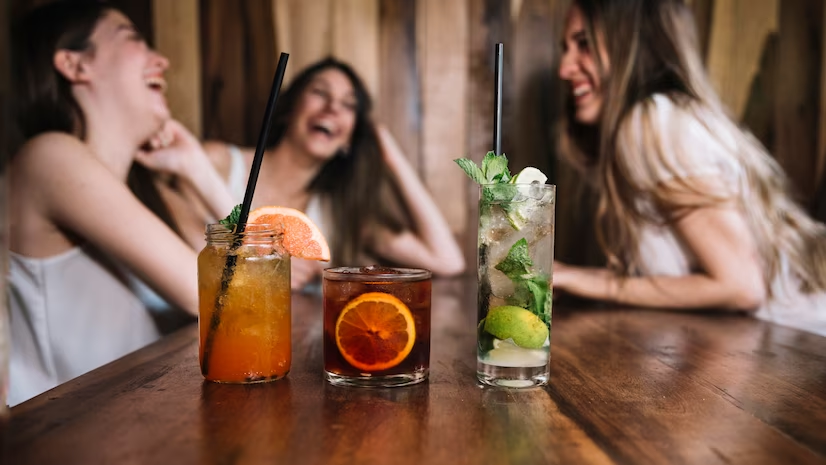 Dolphins Restaurant And Pub
Dolphins Restaurant And Pub is a popular hangout spot for locals in Frazer Town. This bar has a casual, laid-back vibe, making it a great place to relax and enjoy a few drinks. They offer a range of cocktails, beers, and spirits, as well as a menu that includes Indian and Chinese cuisine.
Their outdoor seating area is perfect for those who prefer to enjoy their drinks in the open air. They also have a dance floor, so if you're in the mood for some dancing, Dolphins is the place to be.
Watson's Ulsoor
Watson's Ulsoor is a chic and trendy bar that attracts a young, hip crowd. The decor is modern and stylish, with neon lights and trendy artwork adorning the walls. They offer a wide range of cocktails, as well as craft beers and spirits.
Their menu is a fusion of Indian and Western cuisine, with dishes like butter chicken sliders and tandoori pork ribs. The bar also hosts regular events, including stand-up comedy shows and live music performances that add to the lively atmosphere.
Also read: Bacardi's Top 10 Most Sought After Cocktails of 2023
Conclusion
Whether you're a millennial, an Indian regular, or just a foodie looking for a great night out, these top 4 restro bars near Frazer Town are sure to impress. From craft beers and classic pub fare to mouth-watering seafood and trendy international cuisine, these restro bars have something for everyone. So gather up your friends and head out to one of these hot spots for a night to remember.