It is a fact that many people are taking care of their health. Many people want to lose weight, get rid of excess fat and improve their overall look. This is why they often turn to Trending Healthy Recipes. One of the most important parts of any diet is food, so it's worth knowing what we should eat in order to be healthy and attractive.
Healthy Recipe #1: Quinoa and Black Bean Patties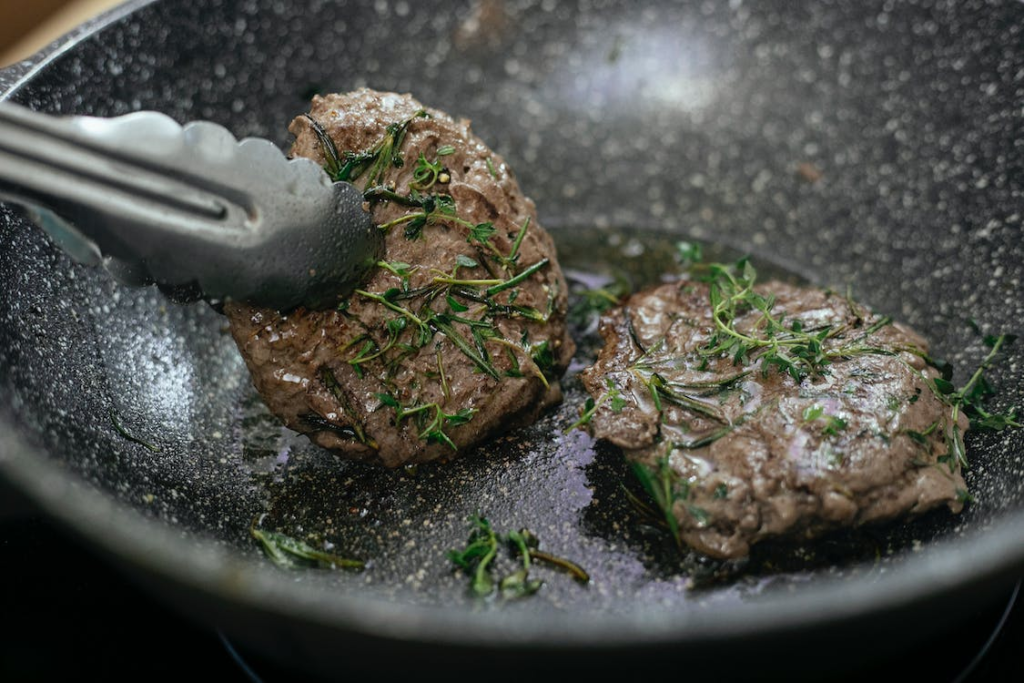 As we move into the New Year, people are looking for healthier options when it comes to their meals. Quinoa and black bean patties are a great option for those who are looking for a healthy and delicious meal.
This recipe is perfect for vegans, vegetarians, or meat-eaters alike. The quinoa and black beans are packed with protein and fibre, while the spices give the patties a flavorful kick. Whether you're trying to add more vegetables to your diet or eat less meat, these patties are a great option.
Ingredients:
1 cup cooked and cooled quinoa one can black beans, drained and rinsed 1/4 cup chopped onion 1/4 cup chopped red pepper two cloves garlic, minced 1 tsp. Chilli powder 1 tsp. Cumin 1/4 tsp.
Salt 1/4 cup bread crumbs, one egg, beaten (or flaxseed meal mixed with water). Instructions: 1. Preheat oven to 375 degrees F.
2. In a large bowl, combine cooked quinoa, black beans, onion, red pepper, garlic, chilli powder, cumin, salt, and bread crumbs. Mix well.
3. Add beaten egg (or flaxseed meal mixture) and mix until well combined.
4. Shape mixture into patties and place on a lightly greased baking sheet.
5. Bake for 20-25 minutes or until golden brown.
Healthy Recipe #2: Sweet Potato and Kale Enchiladas
Are you looking for a delicious and healthy recipe to try in 2022?
Look no further than these sweet potatoes and kale enchiladas! This dish is packed with nutrients and flavour and is sure to be a hit with the whole family.
To make this recipe, you will need –
1 tablespoon olive oil -1 onion, diced -3 cloves garlic, minced -1 large sweet potato, peeled and diced -1 bunch kale, chopped -1 cup shredded cheddar cheese -1 (15-ounce) can black beans, drained and rinsed -1 (10-ounce) can red enchilada sauce -8 (6-inch) corn tortillas Instructions: 1. Preheat the oven to 375 degrees Fahrenheit.
2. Heat the olive oil over medium heat in a large skillet. Add the onion and garlic and cook until softened, about 5 minutes.
3. Add the sweet potato and kale and cook until the sweet potato is tender about 10 minutes.
4. Stir in the cheddar cheese, black beans, and enchilada sauce.
5. Warm the tortillas in the microwave for about 30 seconds. Fill each tortilla with the sweet potato mixture and roll it up tightly. Place the enchiladas in a baking dish. 
6. Bake for 20 minutes or until heated through. Serve immediately.
Healthy Recipe #3: Spaghetti Squash with Tomato Sauce
This recipe is a great option if you're looking for a trending healthy and delicious recipes to enjoy spaghetti squash. Spaghetti squash is a low-carbohydrate option that is also packed with nutrients like Vitamin A, potassium, and fibre. 
This recipe pairs the spaghetti squash with a flavorful tomato sauce, making it a filling and satisfying meal. To make this recipe, start by preheating your oven to 375 degrees Fahrenheit. Next, cut the spaghetti squash in half lengthwise and scoop out the seeds. Place the halves cut-side up on a baking sheet and roast for 30 minutes.
Meanwhile, prepare the tomato sauce by cooking diced onions and garlic in olive oil over medium heat. Add canned tomatoes and Italian seasoning, and simmer for 15 minutes. When the spaghetti squash is done cooking, use a fork to scrape out the spaghetti strands into a bowl. Top with tomato sauce, and enjoy!