5 states, 2 union territories, and thousands of recipes. From soft idlis to muddhe to Ambur biryani, South Indian cuisines are deep-root in their culture. We are bringing to you 10 popular South Indian recipes. And by South Indian recipes, we just mean they are popular there and are not claiming the origin of it.
Let's get started!
Ragi rotti
Dishes make with out of ragi is very popular in Karnataka majorly and other states including Tamil Nadu and Andhra Pradesh. With the plethora of benefits ragi has, ragi rotti is a famous and common item in South Indian households. You can also make it with ragi, onions, cumin, chillies, and roasted peanuts.
Upma
Made of rava, along with granulated wheat, this is one of the most popular breakfast items. This recipe is make with roasted rava and a lot of vegetables like carrots, beans, potatoes, peas, etc. Because of how subtle and nutritious Upma is, it is also one of the option in dinners. Variations include adding tomatoes and turmeric and using ragi or oats instead of rava.
Tamarind rice
Made with the pulp of tamarind, this rice has a lovely mild sour taste. The sourness of tamarind you can reduce as rice and ghee are on the sweeter side of the scale. Tamarind rice you can garnish with nuts like cashews and peanuts. In South India, tamarind rice is often offer as a 'prasad' (offering) to the devotees. A lot of people believe that tamarind rice in temples has a unique taste that you can not recreate at home.
It is the most common dish that is generally eaten with rice, idli, and dosa. Made with local vegetables and lentils, The texture is more like a stew. There are a variety of vegetables you can add to it including, drumstick, brinjal/eggplant, carrot, pumpkin, bottle ground, etc.
Fun fact: All South Indian states make sambar spicy except for Karnataka. Kannadigas add a bit of jaggery to sambar that makes it a little sweet.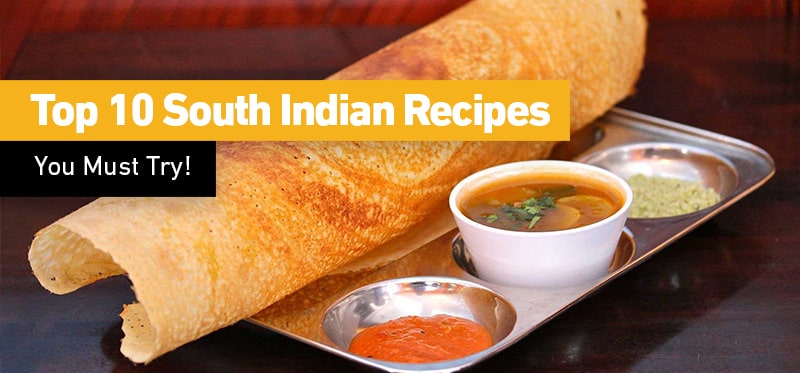 Appam
Appam looks like dosa but isn't. Don't let anyone tell you otherwise. The major difference is appam has coconut milk in it and the pans used are different too. For appams, you swirl the pan for it to spread whereas for dosa you do it with a ladle. Appam is relished with chicken stew or vegetable stew (ishtu).
Made of urad dal and rice, a plate of hot hot steamed idlis are not just a breakfast option, but a lot of emotion. As mentioned earlier, they are eaten with sambar and a variety of chutneys. There are multiple variations like mini idlis that are plunged in a bowl of sambar. Also topped with a generous amount of ghee. There is also podi idly, masala idli that adds flavors to idlis. There are different shapes as well including plate idli and tumbler idli.
Variety of Podi
Podi literally means powders. In the Southern part, there are numerous podis like curry leaves powder, lentils powder, chilli powder, and more. These are mixed with hot rice and adding ghee to it gives it a good texture and enhances the taste. You can also eat it with dosa and idli.
Parotta
There is a general confusion between parathas/paranthe and parotta. Parotta is a dish of refined wheat and has a lot of layers. Paratha, on the other hand, you can make wheat/atta and resembles a flatbread that puffs. However, people who tend to avoid maida/refined wheat go for wheat parottas. They are found across all states on South India, however, it's prevalent and loved in Tamil Nadu and Kerala. In Tamil Nadu you find people eating parotta with salna (chicken-based curry with coconut), or chicken curry or mutton paya (stew). Keralites are fond of the parotta and beef combination.
Vada
This is an oil-fried item that is usually you can make at home during festival occasions. Generally, there are two types of vada – urad vada and masala vada. As the name suggests, urad vada is made of urad dal, onion, ginger and green chillies. Masala vada you can make with Chana dal, onions, fennel seeds, and chillies.
Pongal
On a funny note, this is just flavor the overcooked rice. Made with ghee, peppercorns, cashews, green chillies, rice and moong dal. This is a heavy breakfast you can enjoy with sambar or gojju (tamarind-based curry).
There are a lot of intricate techniques that go into cooking that make a dish as different and delectable it is – be it South, North, or any part of the world. Apart from that, every household or every person who cooks gives their personal touch to the food that makes it as homemade as possible. For such homemade recipes check out our recipe page!