Diwali is the auspicious day of festivities and the time to celebrate peace, prosperity, and well-being. This year, we have more reasons to go home with a bang and throw an amazing Diwali party!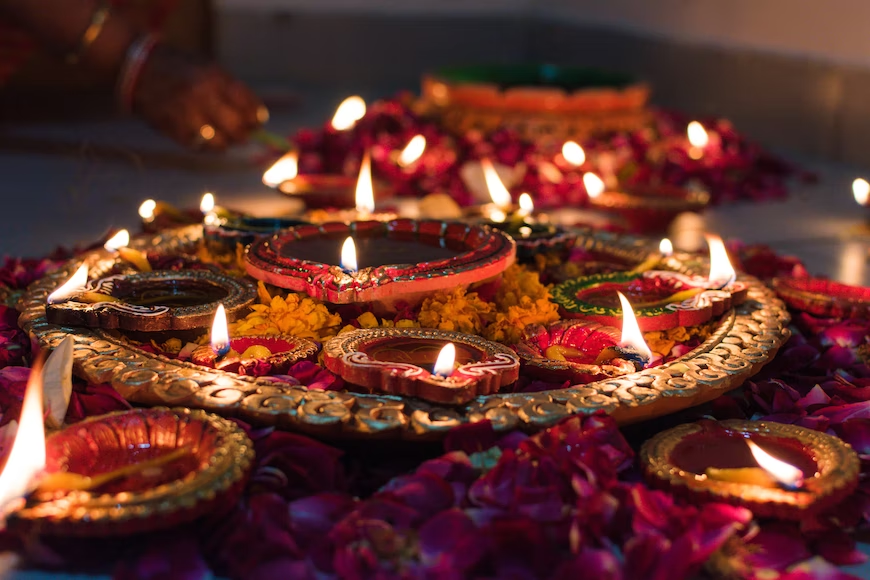 You can use our Diwali dinner ideas or menus for every occasion. There are starters, main courses, accompaniments, and desserts on menu.
Looking to celebrate Diwali in style? Check out our curated menus for any occasion! Whether you're looking for a dinner party idea or just want to throw a quick, easy dinner party, we've got you covered. Our Diwali dinner menus include starters, main courses, and delicious desserts – all easy to put together and sure to please.
Start things off with traditional finger foods like samosas or pakoras for an easy and festive dinner party. Try our creamy chicken curry or mouthwatering lamb curry for something more substantial Both are sure to satisfy your guests' appetites. As the main course arrives, be sure to serve some hearty Indian dishes like aloo gobi or paneer makhani, which are perfect for sharing. And finally, round things off with a sweet treat like kulfi or gulab jamun for dessert – both of which are guaranteed to make everyone happy! Whether hosting a small gathering or throwing a huge bash, these menus will have everything your guests will love.
Starters: Chawal Ke Pakore/ Rice Crispies & Baingan Bhaja
Diwali is a time to be with family and friends and celebrate the joys of life. However, for many people, this means feasting on delicious food. Here are some recipes that will help you throw a Diwali party with all the flavor and excitement of the festival!
Chawal Ke Pakore:
These rice crispies are a popular dish during festivals in India. They're easy to make and just as delicious as they are beautiful to look at.
Baingan Bhaja:
This dish is a popular Indian snack made from eggplant and paneer (cottage cheese). Also it's easy to make and can be served as an appetizer or main course.
Mains: Dhabey waali Dal/ Mixed Dal & Potato Curry with Coconut Milk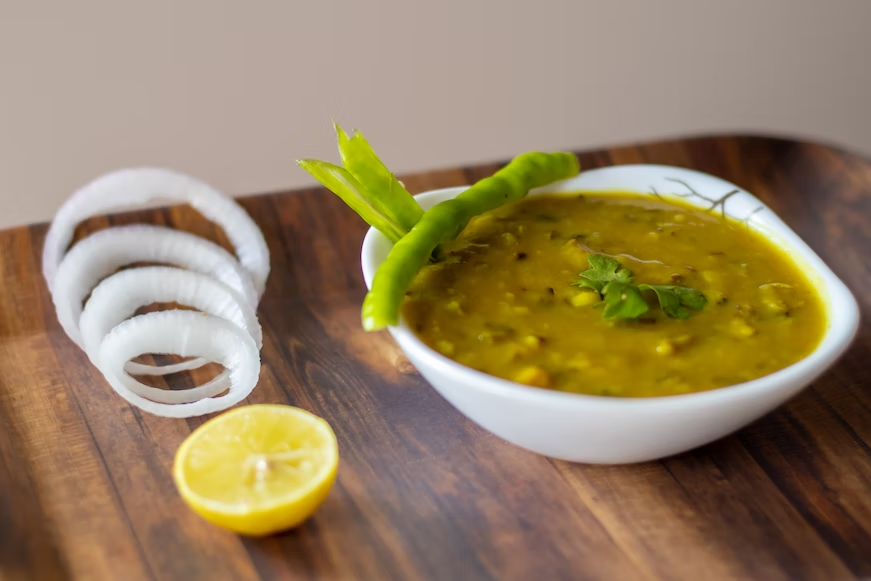 This Dhabey waali Dal/ Mixed Dal & Potato Curry with Coconut Milk is perfect!
The dal is made with red lentils, split peas, and potatoes and is cooked in a traditional Indian spice mix of cumin, cardamom, cloves, and cinnamon. The resulting dish is aromatic and delicious.
Topped with fresh ginger, shredded coconut, and green bell peppers, this curry is sure to be a hit at your Diwali party!
Accompaniments: Plain Paratha, Plain Basmati, and Rice Cucumber and Lime Raita
Diwali is a festival of light and celebration that marks the return of Lord Rama to his homeland. Celebrate the holiday with these mouthwatering dishes!
To start:
Serve up some plain parathas with a sprinkle of cilantro.
Add a dollop of raita made with cucumber and lime for an additional flavor punch.
If you're feeling extra festive, try serving up some dal bhaji (a lentil dish).
Try out a basmati rice dish served with roasted chicken or shrimp in a creamy sauce for another main course. Finally, serve some delicious gulab jamuns (puffed rice dumplings) or even chai poha (milk tea pudding) to sweeten things up a bit. There's no need to stick to traditional Diwali cuisine—these dishes will have your guests singing "Jai Ram!"
Dessert: Moong dal Halwa
Diwali is a time for celebration, and there is no better way to celebrate than with some delicious Indian desserts! Here are five mouthwatering dishes that will make your holiday party a hit:
Moong Dal Halwa: This sweet dessert is made from semolina halwa (a type of flour pudding) cooked in sugar syrup. The halwa is flavored with cardamom, cloves, and mace and served chilled or at room temperature.
Conclusion
Diwali is a time to celebrate and rejoice, and what better way to do that than by hosting a delicious party? Whether you're looking for dishes that will excite your guests or ones that are easy to make, our collection of Diwali recipes has everything you need. From starters to desserts, we have something for everyone. Let us know in the comments which dish you'd like us to feature next!