Pie is the perfect dessert. It has the sweet flavor of the fruit and the flaky crust that any baker will tell you is hard to achieve. The best part about making cherry pie is that it can be done with fresh or frozen cherries, so you don't have to worry about whether they're in season. I've tried multiple recipes for this classic American dessert, and this one hits all of my criteria: it's easy to make, doesn't require a lot of ingredients, and tastes great! Without further ado.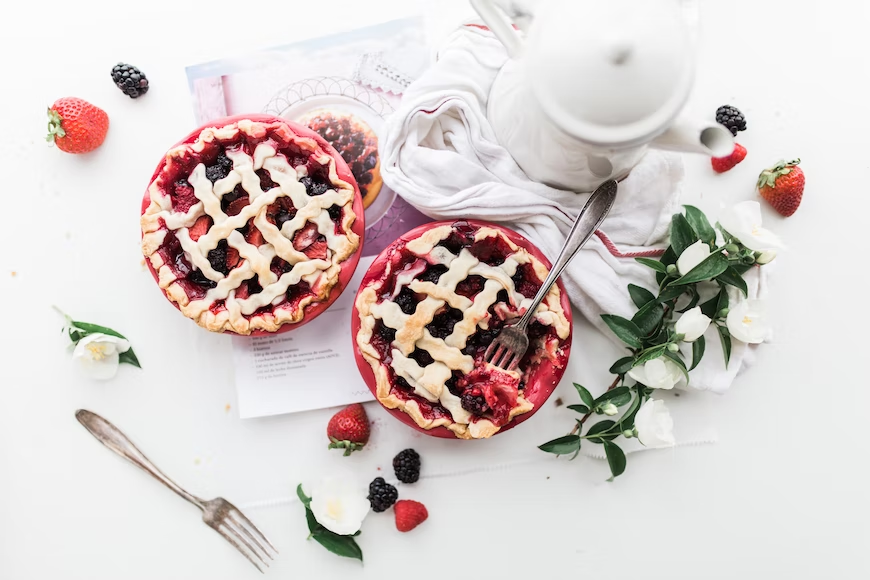 Pie Crust
To make the perfect cherry pie, you must start with the perfect crust.
Use a bottom crust for your pie. This will prevent the filling from leaking through the bottom of your pie as it bakes and also helps keep in all of those delicious juices.
Make sure you have plenty of flour on hand when rolling out your dough—this will help keep it from sticking to your rolling pin (and, subsequently, your table).
Roll out your dough evenly to fit into an 8″ or 9″ round pan without any excess hanging over the edges or falling into places where it shouldn't be to ensure a smooth, even consistency throughout your finished product.
Once you've rolled out both pieces of pastry dough and are ready for filling, place them in their respective pans so they line up at either end where they meet together. Crimp this seam by pressing down firmly until there are no holes left open; then brush lightly with egg wash so that everything stays together properly once baked!
Pie Filling
For the filling, combine one quart of cherry juice (about four pints), two tablespoons of sugar, and two tablespoons of cornstarch in a saucepan. Add two pints of whole cherries to the pan and cook over medium heat until thickened. You can add butter for richness, salt for flavor, and vanilla for sweetness if you like.
When your pie filling is ready to go into your crust, remove it from the heat and set it aside so that it cools enough to pour into the crust without getting all over your kitchen!
Assembly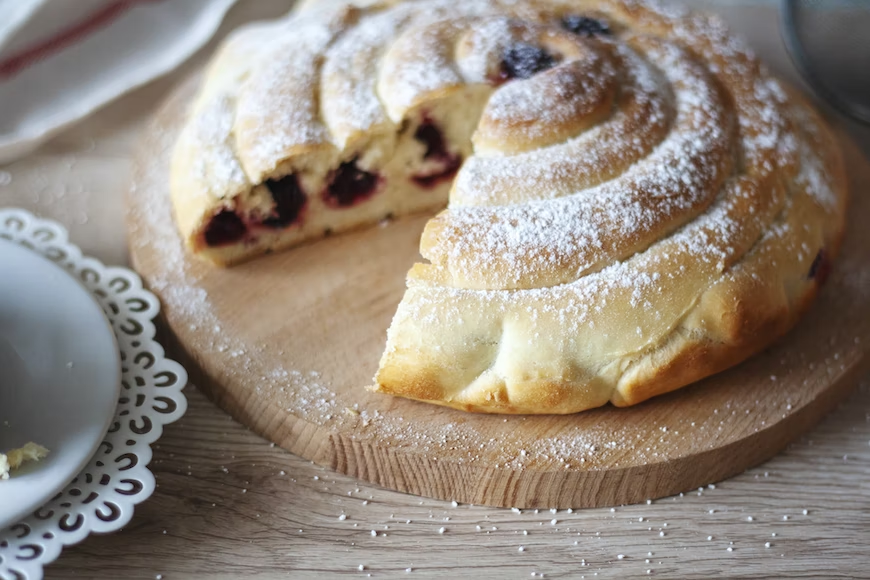 Now you're ready to assemble your pie. First, pour the filling into the crust, then place the other half of your dough over it. Using a fork to crimp along the edge will help keep things sealed and prevent any topping from spilling out during baking.
Next, prick holes on your pie with a fork or toothpick (this helps steam escape). Brush with egg wash for extra shine and rest for about 30 minutes before baking at 350 degrees for about 75-90 minutes or until golden brown on top. Allow cooling slightly before eating!
Cherry pie is the best, and I will show you how to make it correctly.
You've heard the song. You know what a cherry pie is. But do you?
Cherry pie is the best fruit, and I will show you how to make it correctly.
To start with, begin by gathering your ingredients: 3 cups of cherries (about 1 pound), sugar, flour (1/2 cup), butter (1/4 cup), and salt.
Conclusion
I hope this article has helped you to create the perfect cherry pie. If you have any questions, feel free to comment here. We are always happy to help!