Food has always been an essential part of Indian culture. The diverse cuisine of India is famous worldwide for its rich flavours, spices, and aromas. From the succulent kebabs of Lucknow to the spicy curries of South India, the Indian subcontinent is a foodie's paradise. In this blog, we bring to you ten mouthwatering dishes that will take you on a gastronomic journey through the length and breadth of India.
Butter Chicken:
This creamy and spicy chicken curry from North India is a favourite among Indian food lovers. Also, the succulent chicken pieces in a rich tomato and cream sauce are best enjoyable with naan or rice.
Biryani:
A classic one-pot meal, biryani is a dish that originated in the Mughal era. However, this aromatic rice dish is layering with spicy meat or vegetables, and is served with raita and papad.
Masala Dosa:
A crispy crepe made from fermented rice and lentil batter, masala dosa is a popular breakfast item in South India. Sure, the dosa you can stuff with a spicy potato and onion mixture and served with chutney and sambar.
Chole Bhature: 
A staple food of North India, chole bhature is a spicy chickpea curry served with deep-fried bread. Also, this indulgent dish is best enjoyed with a tall glass of lassi.
Hyderabadi Biryani:
This biryani from the city of Hyderabad is a must-try for all biryani lovers. Also, the rice is flavour with saffron and cooked with meat or vegetables and a blend of aromatic spices.
Vada Pav:
A Mumbai street food classic, vada pav is a spicy potato fritter sandwich between two slices of bread. Also, this savoury snack is best enjoyed with a hot cup of chai.
Palak Paneer:
A vegetarian delight from North India, palak paneer is a creamy spinach and cottage cheese curry. This healthy and flavorful dish is best enjoyable with roti or naan.
Rogan Josh:
This Kashmiri lamb curry is popular for its fiery red colour and aromatic spices. Hence, the meat is slow-cook in a blend of Kashmiri chilli and other spices, resulting in a tender and flavorful dish.
Dhokla:
A popular Gujarati snack, dhokla is a steam cake you can make from fermented batter of rice and chickpeas. This light and fluffy snack is best enjoyed with chutney and green chilli.
Prawn Curry: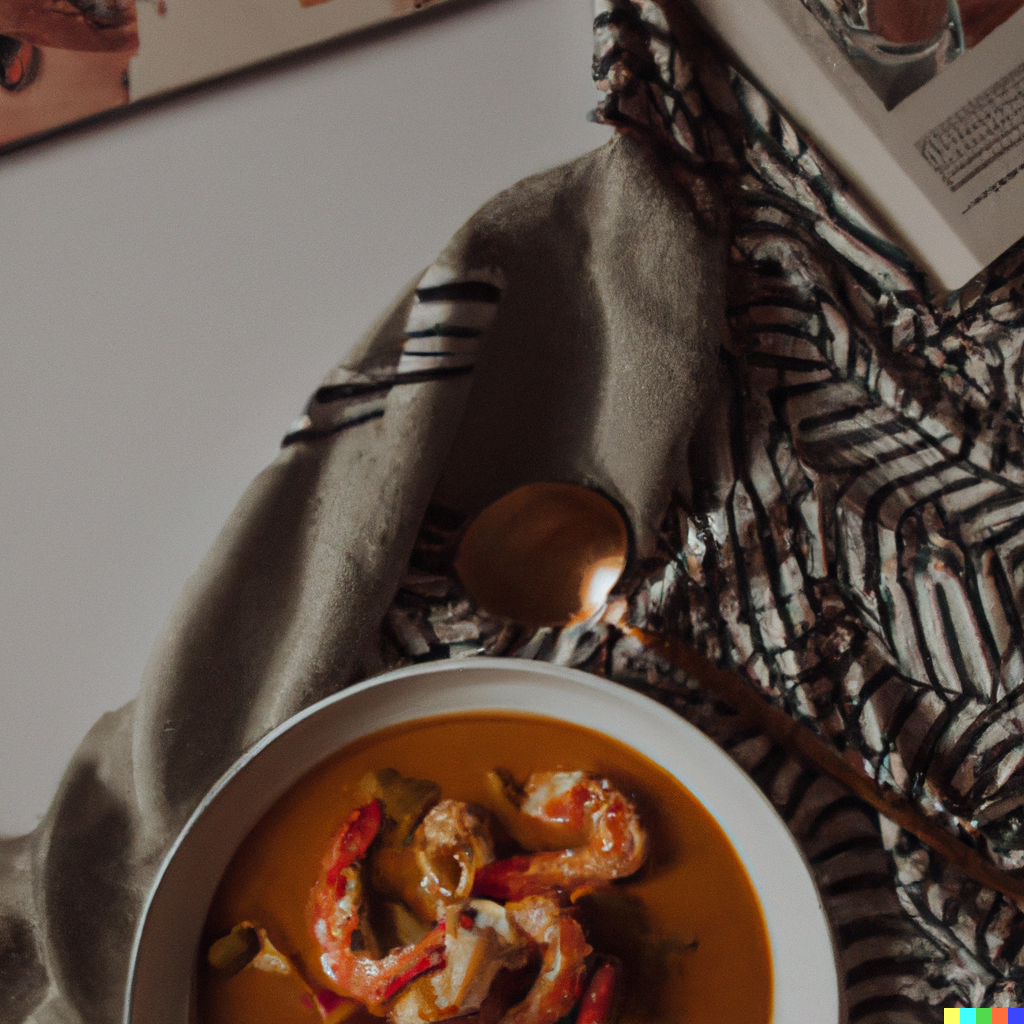 A seafood delicacy from the coastal regions of India, prawn curry is a spicy and tangy dish made with fresh prawns and coconut milk. Also, this dish is best enjoyable with steamed rice.
Conclusion
The cuisine of India is vast and varied, and these ten dishes are just a glimpse of the incredible flavours and aromas that this country has to offer. Whether you're an Indian food regular or a foodie exploring new cuisines, these dishes are sure to take you on a gastronomic journey through the rich and mouthwatering dishes of India.