Summers are a time when everyone feels fatigued, sweaty and dry as the temperatures begin soaring. It's the time when staying hydrated is the only thing that can help against the sweltering heat and keep things going.
Here are some perfect beverages that not only quench your thirst but also replenish the body with essential nutrients to beat the heat:
Jaljeera
Jeera or cumin seeds are a miraculous save when it comes to digestion. Prepare some iced jaljeera by roasting cumin seeds, grinding them and mixing it all with water for a smooth drink that helps with all your digestive needs during summer.
Buttermilk
This curd-based drink is a favourite among Indians throughout the length and breadth of the country. An amazing digestive that is absolutely delicious especially with the addition of spices.
Sugarcane Juice
Refresh yourself on a hot sunny summer afternoon with an energy drink like sugarcane juice. It helps build up body fluids so you don't feel dehydrated. Add some mint leaves to enhance the flavour of this summer drink.
Masala Lemonade
Quicky and easy, masala lemonade is the most sought-after drink with mint leaves, lemons, sugar, a pinch of salt and water. Make it tastier by adding cumin powder, coriander powder, black pepper et al and the nimbu paani is here to rejuvenate you on a hot day.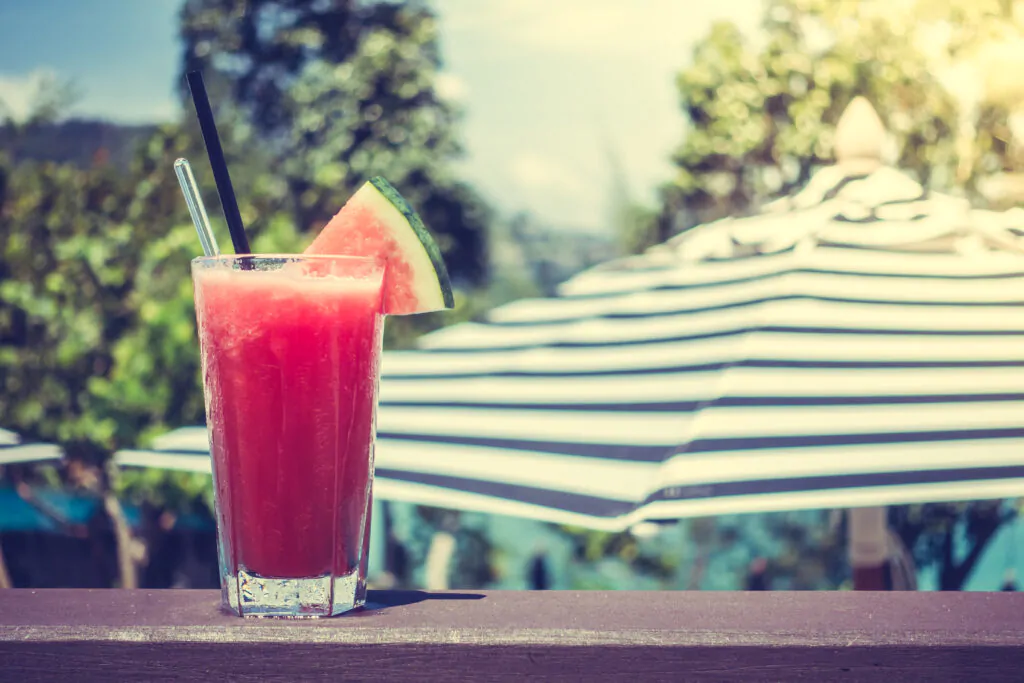 Watermelon Juice
Pulpy and super refreshing, the watermelon juice tastes heavenly on a hot summer day. It keeps you full for long, hydrated and feeling fresh.
Lassi
Another drink made with curd, this creamy drink is North India's treasure for summer coolant. There can be many variations to this drink as well, some of them being with mint, avocado, mango, banana walnut and more.
Coconut Water
This list cannot be complete without the mention of the good ol' coconut water that adds a bit of sweetness and freshness to your day. If you choose to have it with the malai, it also helps you feel full for a long time. This is the desi electrolyte drink one can ask for.
Sattu Sharbat
This is a Bihar special that keeps you cool and hydrated. This drink is as healthy as it can get as it is made with sattu flour, sugar and water.
Aam Panna
Summer is the season of mangoes and what better than to have a refreshing mango drink made using mango pulp, cumin, jeera and mint leaves.
Barley Water
It doesn't get any healthier than this. This elixir is made of pearl barley, water, salt, lemon juice, and a dash of honey.
Tamarind and Coriander Drink
This is a perfect add-on to your sharbat. Both tamarind and coriander are brilliant for summer meals but in a drink, they add all the benefits of Vitamin C and many other nutrients.
Virgin Mojito
Stay hydrated with a fresh glass of mojito and pep it up with a few fresh mint leaves. Add ice cubes along with some sprite or sparkling water and stir all the ingredients for a quick summer fix.
Also Read: https://www.masalabox.com/8-wholesome-summer-fruits-to-kick-start-your-day-on-a-fresh-note
So which of these summer drinks would you give a try?