In any Indian household, tea-time is one time when the family comes together to unwind and share some candid moments together. Sharing the day's experiences with each other is what makes for a memorable family time, perfectly accompanied with some tea and delicious snacks.
Whatever your choice of tea be or even if coffee is your preferred drink, there are some snacks that can make you feel a sense of completeness and fill you up just enough to make dinner seem more appetising.
These everyday tasty snacks can make this whole family ritual even more exciting and enjoyable.
With just a little time in hand, these delicious snacks can be your favoured tea-time accompaniment:
Paneer Pakoda
Made with basic ingredients available in every household by coating paneer in spices and dipped in a batter, this quick and easy evening snack is a deep fried favourite especially during rainy days. 
Medu Vada
A common breakfast item in South Indian cuisine, this deep fried, crispy, tasty and protein-rich snack is another preferred snack with hot piping tea.
Khaman Dhokla
This soft and fluffy steamed snack from the traditional Gujarati repertoire can be enjoyed as a starter, a tea-time snack or as breakfast.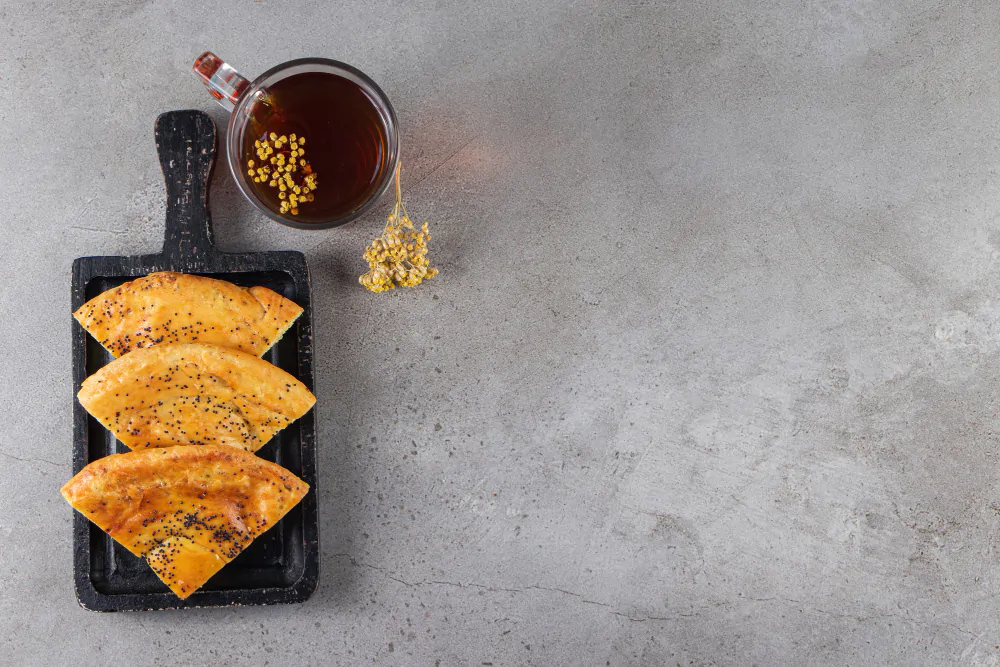 Vada Pav
A Mumbaikar's favourite evening snack, vada pav is a popular street food item as the ginger, green chillies, chilli masala, coriander and lemon juice jazz it up while the vadas make it so filling.
Idli Upma
You can choose to make this dish healthier by making it with high fibre content with veggies like carrots, onions, green peas and tomatoes.
Masala Vada
Get your evening started with the exciting crispiness of the delectable dal vadas with a rustic texture and a hearty flavour.
Potato Cheese Corn Rolls
Mix some corn with potato and cheese to make this delicious Cheese Potato Corn Roll. This is also a preferred starter item!
Kurkure Lollipops
This veg kurkure lollipops can be easily prepared within 30 minutes and is a delicious crispy snack perfect for tea time.
Eggless Ladi Pav
This fluffy, spongy, soft and delicious pav can be made at home and are great to have with egg or as an eggless version.
Aloo Chaat
Aloo chaat is another popular evening snack item that is both mouth-watering and easy to prepare. So your tea and snacks are sorted in a jiffy!
Macaroni Cheese Balls
Fried Macaroni Cheese bites are a quick appetizer with a crispy outer layer and a cheesy soft macaroni filling.
Bread Rolls
If you have any leftover bread, the bread roll is the perfect recipe. This tidbit with its crunchy coating and mushy stuffing is nothing less than kachori and samosa.
Rava Cutlet
This healthy and easy-to-make snack recipe is made of suji and has some nutritional value in it. These vegan snacks are a perfect match to your tea-time memories.
Also Read: https://www.masalabox.com/baked-samosa-enjoy-this-tasty-indian-snack-the-healthy-way
Every evening can be a delight when you have new snacks to prepare and expect. Try these out and let us know which one turned out to be your favourite. Happy Snacking!