"All your dreams can come true if you have the courage to pursue them" – Walt Disney
The quote aptly relates to the inspiring story of a contestant of Master Chef season 6. Prince Sharma is a young boy from Amritsar, Punjab. He believed in his dream followed his passion and manifested it into a reality.
Prince has struggled his way to fame to become a celebrity chef. On asking why he wanted to become a chef, he said that there is an interesting story behind it. And his connection to the culinary world was predestined as he was born in the kitchen of the house".
Prince started cooking at a very early age of 6 that's when his family realized that he was born to become a chef. He says that the kitchen is the only space that makes him feel happy and comfortable. Cooking was not his hobby it was an emotion. This drove him curious to explore the different styles of cuisines. 
Self Learning
He told his father about his career plans of becoming a chef and went on a self-learning mode. He would go to local eateries like dhabas to learn different forms of cooking. Prince also said that he was deeply interested in learning about food from different cultures. For that, he would go to his neighbors or friends from different regions of India. And ask them to teach him about their regional specialty, in return would offer them some help as a thank-you gesture.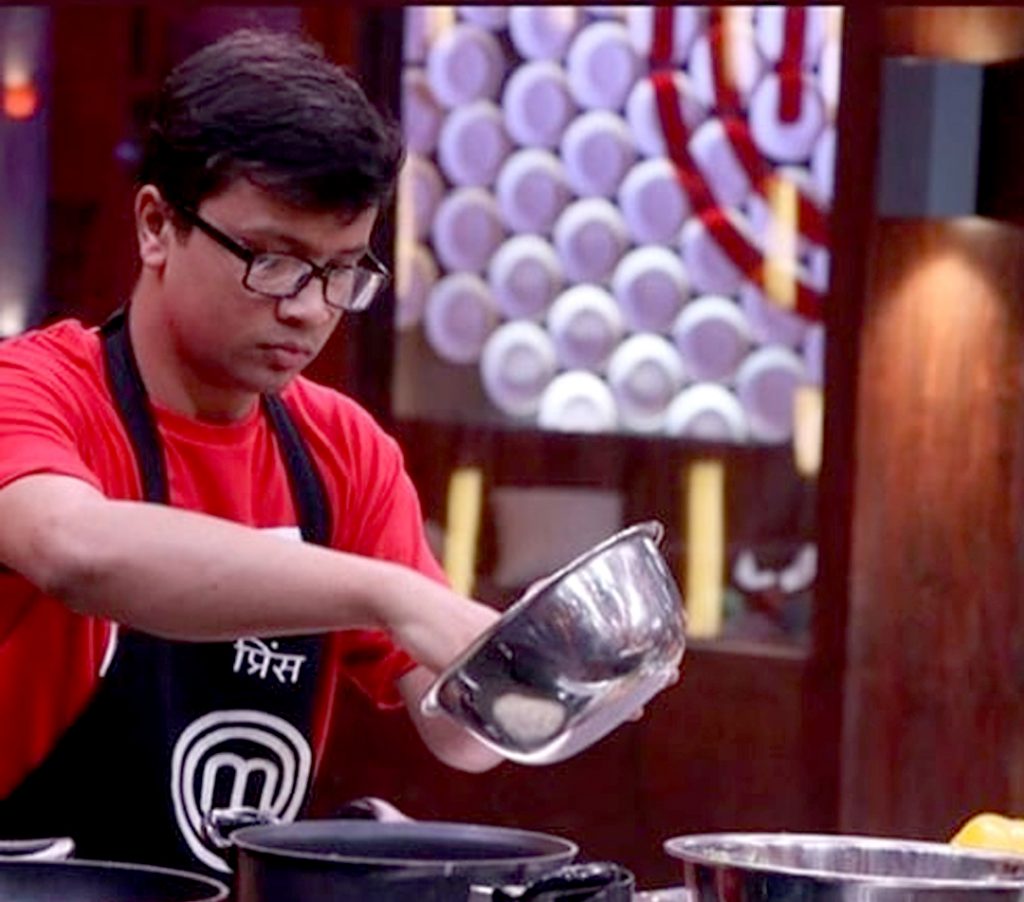 Slowly and gradually he started learning and developing his skills and got introduced to the Master chef series. That's when he decided that anybody can become a chef but he will thrive to become the Master Chef. He used to follow the show dedicatedly and would get emotional as and when he used to see its episodes. When asked why he used to get emotional and teary, to which he replied that he used to live his dream while watching the show. In 2017 Prince posted a picture on his Instagram and said that he will earn the Master chef apron. And In 2019 he made his dream come true by posting another picture on Instagram with his Master Chef apron.
Who is Role Model?
Prince inherited his culinary skills from his father and says that he is his role model. His father has taught him the basics of cooking. Once he decided to make tea (he is a tea lover) and wanted to try something new in flavor but did not have much idea about it. He added dried red chilly along with some cinnamon and made a garam masala which he used in his tea. That's when his father helped him to understand the basics of cooking.
Culinary Adventure
All his hard work and dedication paid back as he began his culinary adventure with Master Chef. One night he got a call from the Master chef team for the preliminary rounds of audition in Amritsar. He wasn't really prepared but he knew he had to cook and present something unique. All he had was a chicken breast, some onions, kaffir lime, and tea leaves. He decided to caramelize the onion in tea reduction and flavor the chicken with kaffir lime and served it with rice. After the first initial rounds, he got the confidence and gave his best to secure his place as the Master chef. Prince says and we quote that his journey as Master chef was adventurous and full of learning. He received a lot of praises and love throughout his journey in the show and even afterward.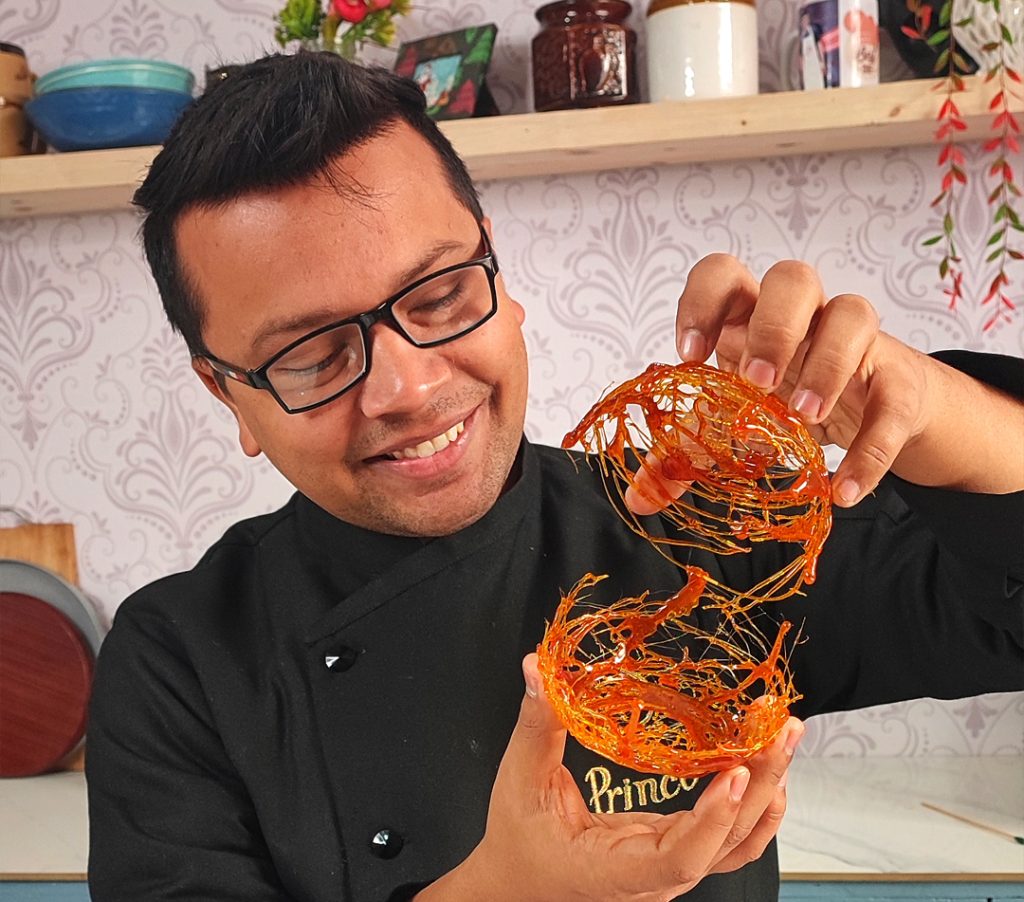 Reason behind his love for desserts.
Not many people know that prince is a very creative person. He was a professional Mehendi artist and used to love doing creative things like painting and etc. But as we asked him what he enjoys cooking the most so he said that he loves to make creative desserts. As he has an artistic quality that helps him to bring out the best in desserts.
Precious Moments from Master Chef
Prince is a very happy and positive person and loves to keep everyone happy around him. His talents are not restricted to cooking and creativity, he is quite good at mimicking people. To which he laughs and said that in one of the Masterclasses he mimicked his fellow contestants, Chef Ranveer and Chef Vikas. To which everyone was quite surprised on discovering talent in humor.
The most precious moment of the show was when his parents were invited to Master chef and it was a surprise for him. As it was a system that participants cannot visit or meet their family. So when he got to meet them after a long time, he considers that day the most special memory from the show.
He says that his mother has always taught him to take life day by day and to be happy with the little things. Prince believed in his dream and has worked hard with dedication to make it true and will continue to excel to become the best. We wish him all the success in his life!