Who doesn't love a one pot meal? The simplicity of throwing everything into a pot and letting it cook until ready is such a time saver. Plus, there are fewer dishes to wash afterward. They can be healthy or indulgent — here are two great recipes.
Crispy Baked Chicken Wings
These wings are so crispy you won't even miss the fried version. And at under 30 minutes, they're the perfect weeknight meal.
Ingredients:
1 lb chicken wings
1/2 teaspoon baking powder
1/4 teaspoon salt
1/4 teaspoon pepper
1/3 cup all-purpose flour
2 tablespoons olive oil
Three cloves garlic, minced
1/2 teaspoon dried oregano
1/4 teaspoon paprika
One-fourth teaspoon cayenne pepper
1/4 cup hot sauce
One tablespoon butter, melted
Instructions:
1. Preheat oven to 400 degrees F (200 degrees C). Line a baking sheet with aluminum foil.
2. Whisk together baking powder, salt, pepper, and flour in a small bowl.
3. In a large resealable bag, combine chicken wings and flour mixture. Seal the bag and shake until the wings are coated with flour.
4. Add olive oil, garlic, oregano, paprika, cayenne pepper, hot sauce, and melted butter in a small bowl. Pour over chicken wings in the bag and seal again. Shake until the wings are evenly coated with the sauce.
5. Place chicken wings on the prepared baking sheet. Bake for 25 minutes or until crisp and cooked through.
Spaghetti Squash Burrito Bowls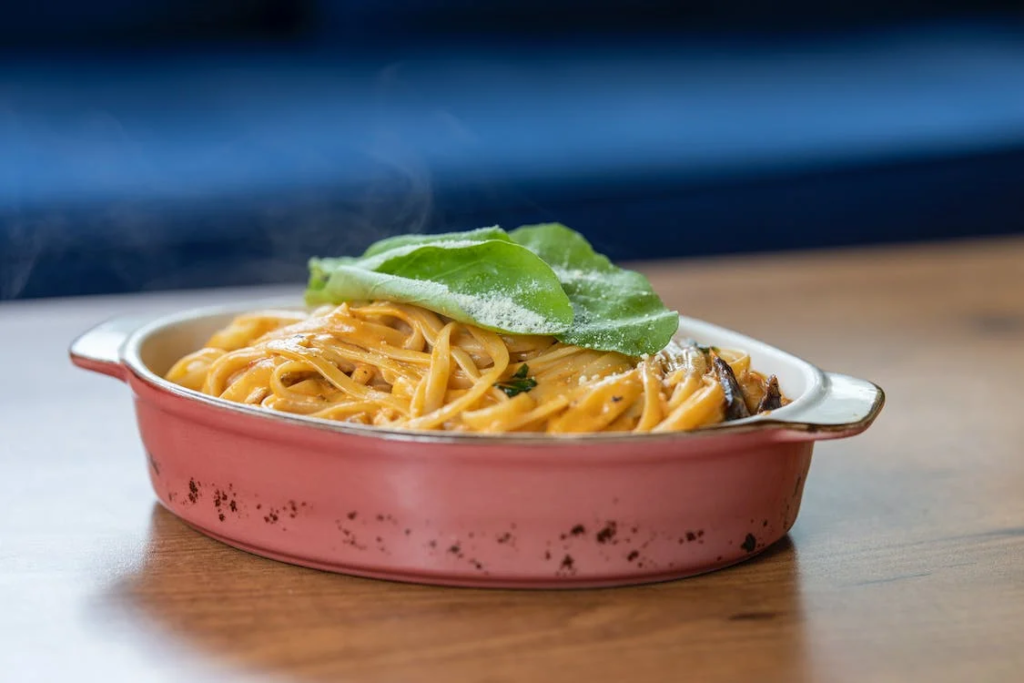 One of our all-time favorite one pot meal is this spaghetti squash burrito bowl. Spaghetti squash is a great low-carb substitute for rice or pasta, and it pairs perfectly with all your favorite burrito toppings. To make this dish even quicker, you can use pre-cooked chicken, turkey, or even some canned black beans. Top with shredded cheese, diced tomatoes, and a dollop of sour cream, and dinner is served!
Another great winter dish is this easy chicken pot pie. This recipe uses store-bought pie crusts to save time, and it's loaded with chunks of chicken, carrots, peas, and corn. You can also add in some diced potatoes if you'd like. Just brush the crusts with an egg wash before baking, and dinner will be ready in no time.
So next time you're wondering what to make for dinner, remember that there are plenty of quick and easy recipes out there that will help you get a delicious meal on the table in no time. And be sure to check out our blog for more healthy and easy meal ideas.