Don't you at times feel like you just don't have enough time in the day? To relax, to give yourself some 'me' time. Well, such are our busy work schedules which keep us so occupied, that we can barely look after ourselves and our health. Amidst all this rush of daily life, we end up compromising on our food. Because cooking takes so much time that we might end up eating some unhealthy fast foods and junk foods. This doesn't only impact your long-term health but also your short-term productivity. Let's look at some grocery items that you can buy for a healthy and more productive living.
Cooking a full course meal that includes roti, rice, dal and a vegetable is a very time-consuming task. We are bringing to you some simple tips and hacks around cooking a healthy and delicious meal. This blog will also help you understand the grocery items you might want to keep handy that are easy to cook and will save you some time and effort.
Eggs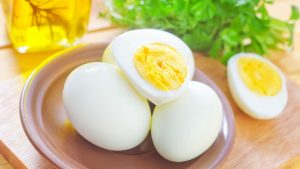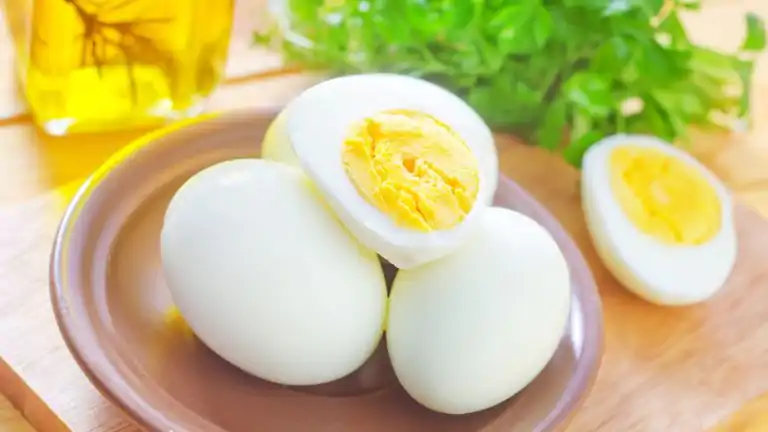 Eggs are highly nutritious and easy to make. Eggs can be used to make a variety of dishes which will be ready in no time. It's always wise to keep eggs handy. You can have it for breakfast, lunch, dinner and also as a snack. If you are looking for some recipes, then check out 5 easy and healthy egg recipes.
Spinach
This is another highly nutritious food. It cooks really quickly and goes great with both chapati and rice. You can either cut it and eat it as a vegetable or you could just put it in a mixer and make some delicious curry out of it. You can add other vegetables into your curry and make your food even more nutritious. There are a lot of benefits of adding greens to our diet. To know about the dietary benefits of greens and tips on how to add them to your diet click here.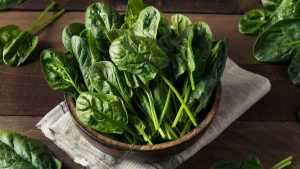 Fruits
When you want to have a quick bite or a snack instead of going for that pack of chips look for these delicacies by nature. These are tasty, healthy and don't need any cooking. If you didn't eat fruits before, start now. Buy fruits to eat for at least three days, wash them and store them. Now, whenever you are hungry you just have to grab that bowl of fruits. A bowl of a variety of fruits can make it even more tasty and satisfying. This can be an amazing breakfast option too!
Ready to cook roti or parotta
These are easy to find and come in very handy as they are easy to make. All you have to do is heat the roti over a pan. You can then eat these with any vegetables to make it a healthy meal. Be sure to buy ready-made rotis which do not contain preservatives.
Wheat bread
Bread is very useful to have in the kitchen. You can quickly whip up bread upma, bread omelet, sandwiches, toast, etc. You can have it with your morning coffee too. Bread is very filling and takes only a couple of minutes to cook.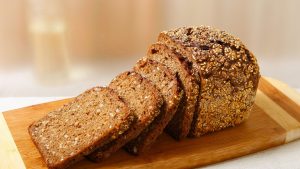 Beans
They are good sources of protein and other nutrients. Again these are very easy to cook, all you have to do is boil them or just put them in a pressure cooker. You can then add some masalas and add rice or just eat it with chapati/rotis.
Always be stacked up on onions, garlic, ginger and other vegetables which are to be added to most of your dishes. You could cut these in bulk and store them so that you don't have to cut them every time you cook. To understand how to store groceries check this blog.
Potatoes
These are good adages to almost everything. All you need to do is boil the potato and then you can add in other vegetables. There are a lot of potato recipes that are easy to cook, so keep them handy.
Rice
Rice is very easy to cook and can be experimented on. You can add different vegetables to the rice to get some variety in taste. The beans and potatoes we just talked about can be added to the rice and mixed. Likewise, you can add any vegetable and make Tawa vegetable rice. Egg rice also is one such popular recipe that takes less time to cook.
Corn
You might come across a lot of varieties of corn cereals when you walk into a grocery store. While corn can be consumed in a lot of forms the best and the healthiest form of consuming corn is in its natural form. All you need to do is boil the corn and add it with other vegetables. Corn recipes are easy to make and the high fiber content keeps you full for longer. You can have boiled corn as a snack too!
These were some of the grocery items that will definitely make your life easier and are also good for your health. Eating healthy foods will not only improve your mood but also keep you active and energized throughout the day. It is easy to give in to eating junk food when you have a packed schedule and no time for cooking. But by doing this you are doing yourself a lot of harm. If you still think you don't have time or resources to cook at all then get homemade food delivery. Masala Box delivers healthy, homemade and hygienic food every day on time. The food is made by local home chefs and is securely packed and delivered.