It's a tedious job to cook three meals a day, especially if you are working a regular job. It's an added effort when you have to do the dishes and clean the kitchen when all you want to do is eat a hearty meal and go to sleep.
Enter, Meal Prep.
If you haven't heard of Meal Preps, get ready to be blown away. Regular Meal Prep will make your life so much easier.
What is Meal Prep?
Meal prepping is a concept where a few steps of meals are prepared well in advance and stored for the upcoming days or weeks. You can either prep single meals in huge portions or prep ingredients to store until you cook. The prep can be done weekly or twice a week, depending on your convenience, schedules, cooking abilities and your food preferences.
How do I Begin and Plan a Meal Prep?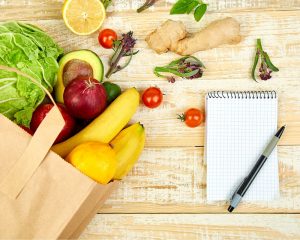 First and foremost you need to plan your menu. Deciding on what to cook for the week might be the hardest part. You need to plan a menu where you can prepare the meal ahead of time and which will stay fresh in the fridge.
The next step would be to shop for the ingredients accordingly. You will also need to find a convenient way to keep track of all ingredients you'll need beforehand. A simple notes app on your phone will work great for this purpose. Stock up on staples so that when you start to cook you have all the ingredients handy.
Invest in good quality airtight containers and zip lock bags in which you can store your ingredients and your pre cooked items that you can refrigerate.
Tips to Meal Prep
There are several chores that you can do over the weekend to help you cook fresh homemade food every day without sweating or breaking your head and waking up at the crack of dawn.
Chapati is an Indian Bread that goes well with most homemade Indian curries and gravies. After a long day at work, you do not want to stand in the kitchen and knead the dough. You can knead dough beforehand and keep it refrigerated in airtight containers. The kneaded dough stays good for up to a week so you can knead different kinds of dough and use whichever when needed. Use it to make rotis, puris, aloo paratha, etc.
Once you're back from the grocery store, just chop all the vegetables and put them in separate air-tight containers. Cut vegetables like beans, carrots, bell peppers stay fresh for up to four days in the refrigerator. Wash and keep green leafy vegetables in paper towels-lined containers in your fridge. An efficient way of storing vegetables is organizing them according to meals. Store the vegetables that go in a dish in the same container. You just have to empty the container on a pan to start off your meal.
Make a curry paste that will act as a base for any Indian curries from Paneer Butter Masala to Chicken Tikka Masala. The basic tomato, onion paste works best. Add more oil and less water to store it in the fridge for longer.
You can also make chutneys and Gojju for quick South Indian meals.
Boil ingredients like potatoes, channa, rajma, dal, etc., and store them in containers to whip up quick curries.
Prepare some rice and/or quinoa to last a few days. Rice and quinoa last a long time in the fridge when stored in an airtight container. Having your rice or quinoa ready means that you just have to quickly make a dal, curry, or sabzi and your meal is ready.
Dice some fruits and store them in the freezer. Use these in fruit salads, custards, or eat just like that as a dessert. You can also puree them and use them in custards, milkshakes, etc.
If you can not find even a breath of time during the week to cook meals, prepare large batches of food and store them in microwavable containers. Ensure to cool down freshly prepared food and freeze. Now you can just pop the container out of the freezer and in the microwave and your wholesome homemade meal is ready. Parathas and rotis are a treasure when it comes to meal prep. Just roll a bunch of parathas/rotis, heat them on the pan until they are almost cooked, and stick them in the freezer until you have to use them. Similarly, you can store a variety of gravies by cooking them the same way.
Most Indian dishes can be accommodated to fit a meal prep plan. All it requires is a little bit of prior planning, grocery shopping and concentrated effort on one day of the week.
If you are now planning to start your meal prep journey, remember to begin with prepping for a couple of days first and see what works best for you. Do not overwhelm yourself in the beginning and spend a whole weekend doing a lot more prep than required. Slow and steady wins the race and you will at the end of it, plan and prep meals like a pro. Overall meal preps will help make your lifestyle a whole lot healthier, stress-free and wholesome.