As the name says, Ram Navami marks the birth of Lord Rama. Ram Navami is the end of Vasanta Navratri. The occasion also falls on the ninth day of the Chaitra month.
Indians love food. It plays an integral part in every Indian occasion and Ram Navami is no exception. In certain parts of the country, especially South India, certain foods are made from scratch and are offered as Prasadam to God. These conventional offerings are set up with passiveness on this specific day as a part of the festival. This offering given to god prior to consumption is called 'naivedyam'. Naivedyam includes Neer Mor, Vara Padupu/Vadai Padupu, Chalimidi, and most importantly, Panakam.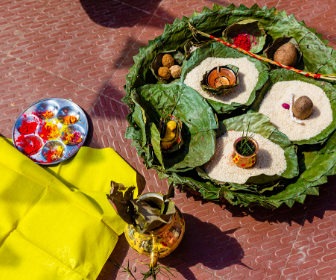 Offerings to God
Panakam, also known as Panagam or Panaka. It is the most important prasad offered on this auspicious day. It is a traditional South Indian cooling drink and ideal for the weather, especially at the beginning of summer. In a few households, it is still stored in earthen pots. It acts as a natural cooling rather than using the refrigerator. Panakam is made out of dry ginger, cardamom, jaggery, and black pepper. It requires no cooking and is ready in a matter of minutes. It is considered a jaggery lemonade.
It had been over a decade since I last drank Panakam and I never forgot how it tasted like. I got lucky last Ram Navami, during my visit to a temple. They served Panakam after lunch. It was so refreshing that I relived my childhood. A gush of memories flowed in with one glass of Panakam. Ever since that day, I started making Panakam almost every other evening.
As per the Hindu calendar, there are six seasons and Ayurveda has a framework set up for each season. This set of instructions includes seasonal food habits. In order to stay hydrated during summer, natural coolants were used and the most often beverage consumed was Panakam. Panakam in Sanskrit implies a sweet beverage. Ram Navami falls during the summer season and the offerings made to Lord Ram is Panakam. It is served in quite a few states such as Tamil Nadu, Andhra Pradesh, and Karnataka through the summer months.
Panakam gives you an instant tangy and sweet boost. Jaggery contains rich sources of minerals such as iron and potassium while the antioxidants in ginger make this a particularly healthy beverage. It is also considered a refreshing change from an ordinary lemonade, especially if you like that occasional sugar rush.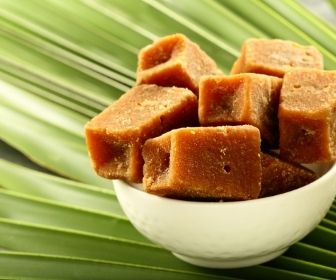 What makes it unique is the use of different ingredients such as spices and sweet, all in one. Its cooling properties keep you hydrated and give a soothing feel. So why don't you brew a fresh batch of Panakam this Ram Navami and feel fresh like never before!