With chronic illnesses like diabetes and hypertension on the rise, maintaining a healthy weight has become increasingly important. While losing weight is not an easy task, many a time the knowledge of the subject is also incomplete. One such aspect is the dietary aspect of weight loss. A collection of low-calorie meals for those who want to eat healthy and save money.
People tend to believe that starving themselves is the best way to lose weight. They believe that not eating food or eating less quantity of food will definitely help lose a lot of weight fast.
What they tend to ignore is the nutritional harm they inflict on themselves by reducing the amount of food they eat every day. However, Eatfit offers many healthy diet alternatives that are low calorie and highly nutritious. Check them out here!
Here are best Low calorie meals we can suggest you!
Achaari Khichdi
This dish is packed with proteins, immunity-boosting spices, a good amount of carbohydrates and the exactly perfect amount of fats that your body requires. Low calorie meals this dish is a perfect fit for all those who are on their weight loss journey. This dish is flavorful and packed with nutrition. The dish offers the benefit of having less than 500 kcal in every meal. Thus, helping you stay healthy while you lose weight. What's more is that it is so tasty you will never have enough of it!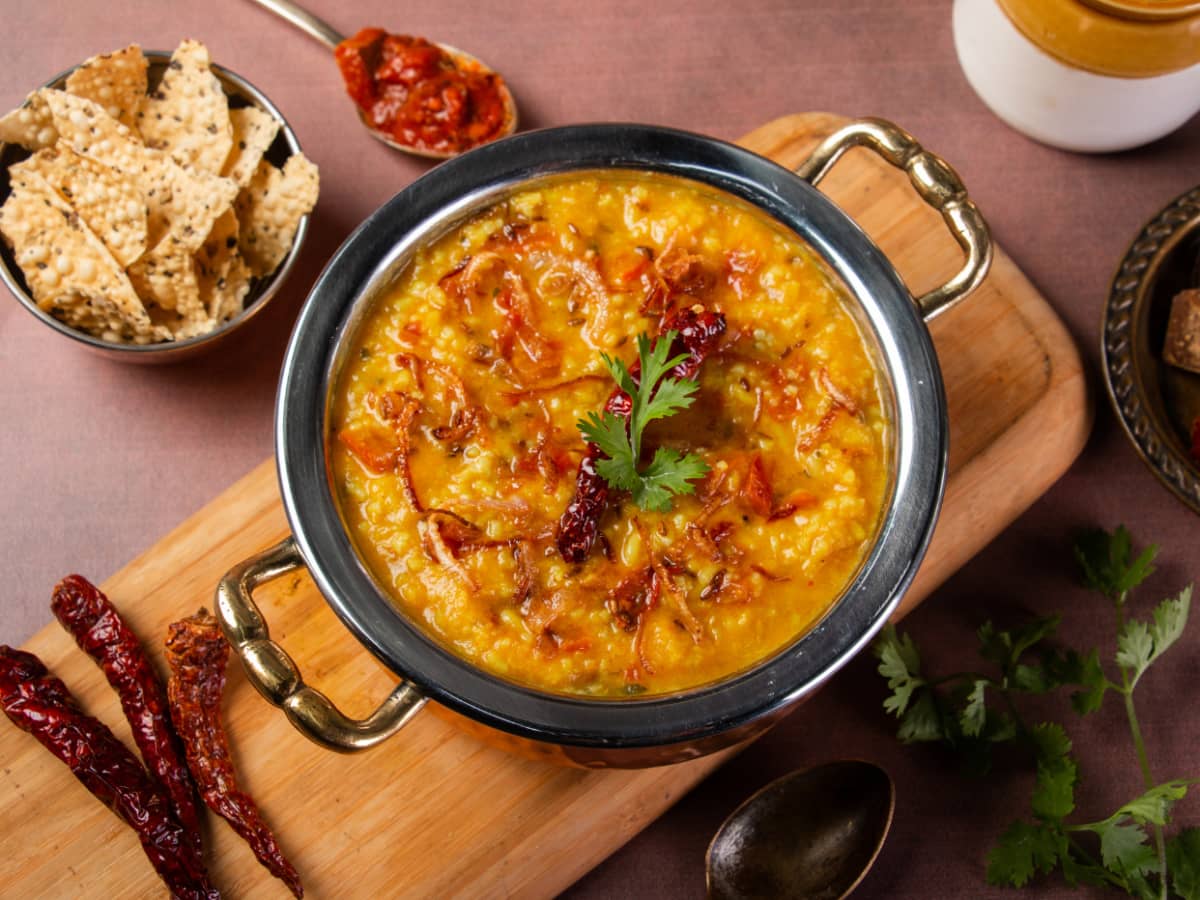 Dal Tadka with Rice
This meal is complete in itself when it comes to its nutritious value. The dal helps you get your fix of proteins for the day while the steamed rice is not only low in calories but helps you get the carbohydrate intake that your body requires. This meal is also rich in vitamins, minerals and other micronutrients thus, preventing any nutritional loss while you are on your weight loss journey. Curd can also be added to this meal to ensure that your calcium intake stays up to date. It also offers some probiotic advantages to your gut ensuring that it stays in the best of health. The meal is amazingly tasty and contains less than 510kcal per serving!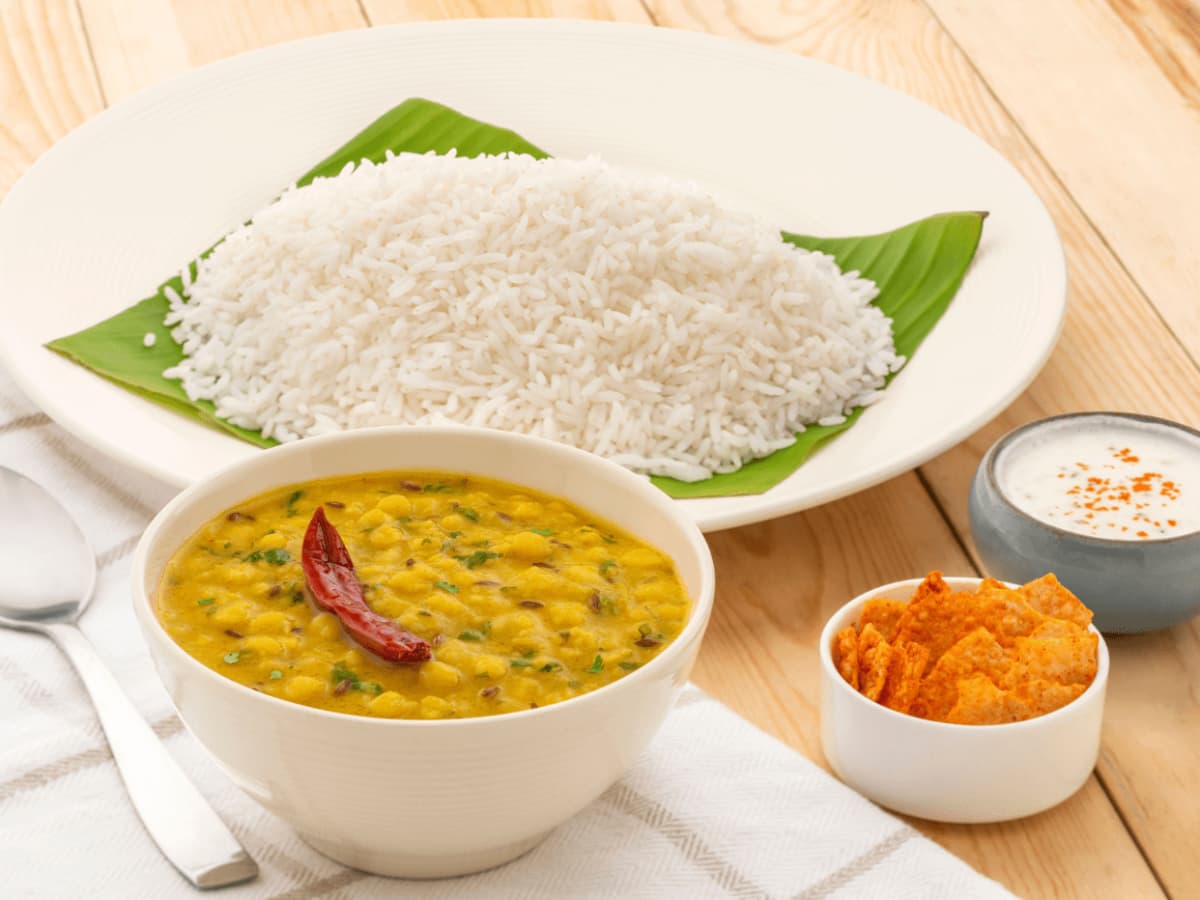 Dal Makhani Kulcha Burger
An Eatfit innovation, this dal burger is rich in nutrients as well as taste. This kulcha burger contains vegetables, dal and many spices. The vegetables help you get all the vitamins and minerals your body needs, dal fills you up on the protein content while the spices help add the zing to the taste and provide you with trace nutrients. This burger is very fulfilling as just one serving is more than enough for one person. While being extremely tasty, this meal boasts of being very low on calories. This burger is a must try especially for those who believe low-calorie meals are bound to be bland and boring!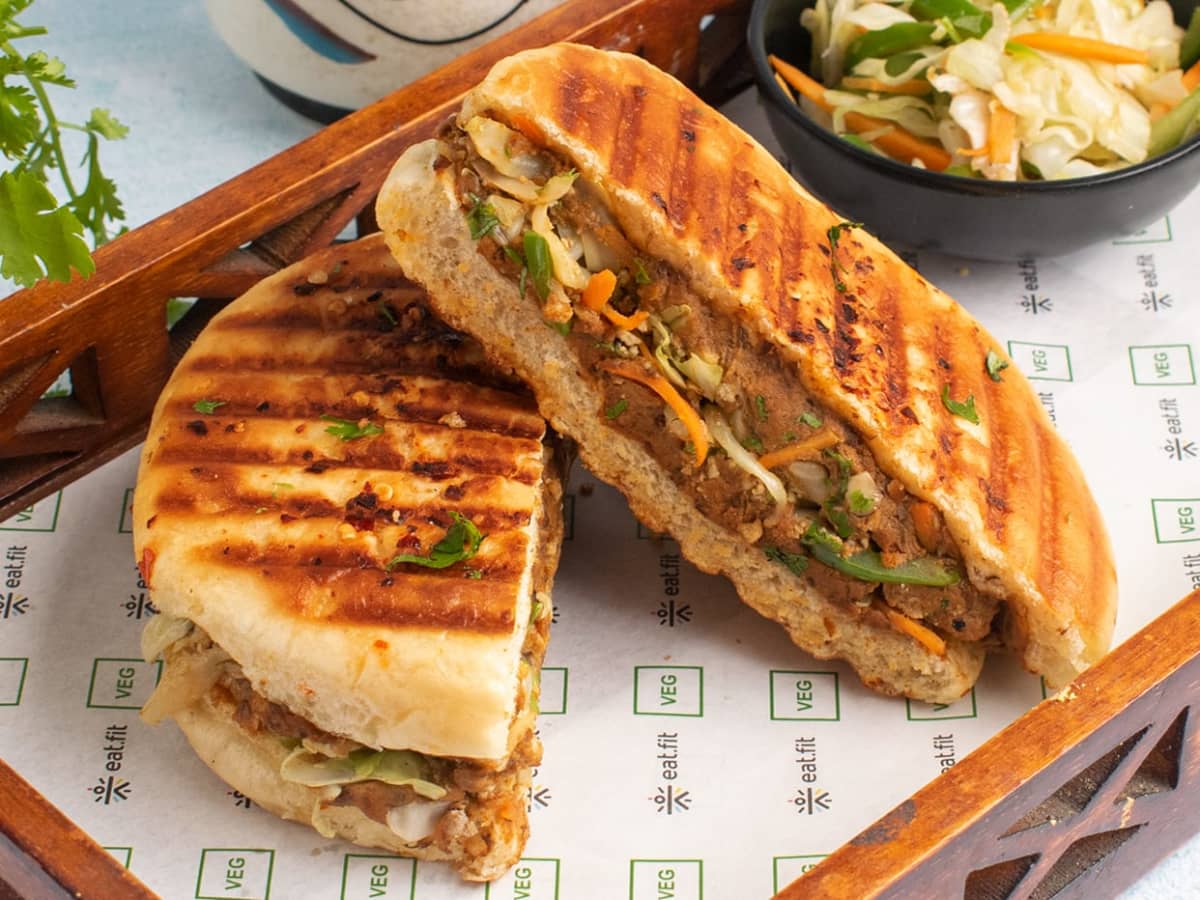 Aloo Mutter with Paranthas
This dish, made of a robust gravy containing potatoes and peas served with paranthas, may seem like a high-calorie meal, but contains less than 510 kcal! Yes, you heard that right! Eating paranthas does not mean that you are consuming more calories than you should. Paranthas cooked with the right oil and the right methods tend to have Low calorie meals and add the extra taste to your weight loss journey. Add this meal to your diet and ensure you get the perfect of nutrition and taste even on a low-calorie diet!
Aloo-Onion Parantha
This meal is a perfect fit for both lunch as well breakfast. The paranthas made of aloo and onion tend to make your taste buds dance. Cooked with the right method, paranthas tend to have lower calories than you would expect. The paranthas can be eaten with pickle, curd or butter. Though having them with curd or pickle further reduces the calorie intake. Curd also adds extra calcium to your meal and helps improve bone strength. It also acts as a probiotic helping your gut stay healthy and happy. This meal is thus a perfect fix for people who wish to lose weight, the tasty way! Try this meal on Eatfit now, and make sure your weight loss journey is as tasty as it can get!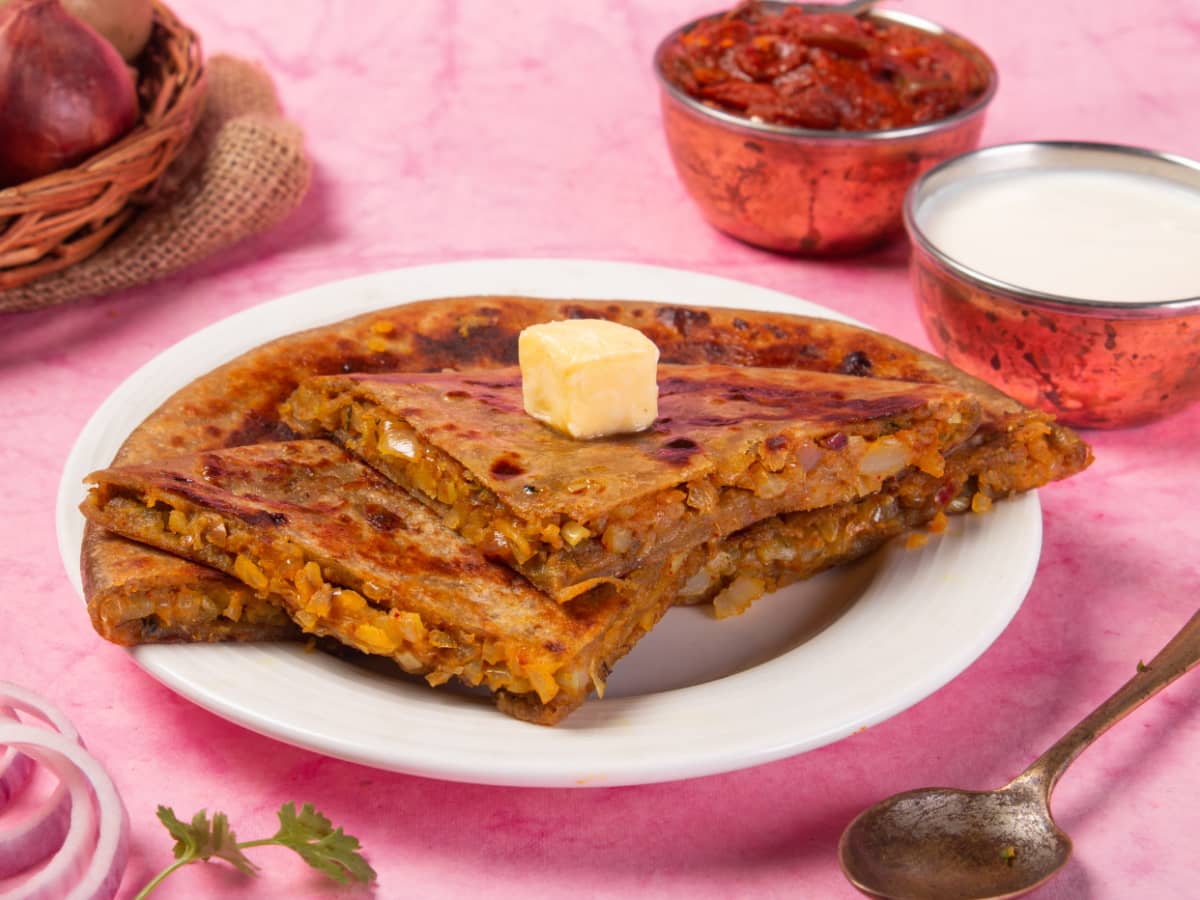 Losing weight and dieting is never an easy job. Dieting requires a lot of effort as you need to give up things and food you love eating. Your taste buds tend to yearn for more especially while you are on a diet. Eatfit offers the perfect solution to this problem by offering you meal plans that help you lose weight while not compromising on the taste. The meals are planned in a way that your weight loss journey is not hindered and you stay on track with your weight loss plan. Planning your meals is essential while on a diet to ensure that you do not give up on nutrition while you stay away from food rich in calories. Thus, properly planned meals help make your journey radically easier and healthier!
So, what are you waiting for, try a meal plan now and see the difference for yourself!