"All happiness depends on a leisurely breakfast." It's no doubt that breakfast is the most loved meal of the day all over the world. Salivating, scrumptious and delicious, you'll definitely fall in love with these huge breakfast spreads! That's why we have curated this list of 5 international breakfasts that are both unconventional and lip-smacking!
Scottish Breakfast
Generally touted as the king of breakfasts, a classic Scottish breakfast is a yummy treat full of bacon, sauteed mushrooms, char-grilled tomato topped with cheese, and fried/scrambled eggs. It is kind of similar to a full English breakfast, however, some distinguishing dishes that are present in a truly authentic Scottish breakfast are tattie Scones, lorne/square Sausage, and white pudding.
Apart from that, you'll also find bacon, link sausage, sliced haggis, toast, baked beans, mushrooms, polony, and fruit pudding on your plate.
Full English Breakfast
A giant plate of deliciousness served as an all-day breakfast/brunch plate. This highly popularised breakfast usually contains 5-7 items and is a hearty meal served in Ireland and the United Kingdom.
Sausages, back bacon, fried eggs/sunny side up, softened tomatoes, sauteed mushrooms, fried white bread, baked beans, plus condiments like brown streak sauce or ketchup are all part of a full English breakfast.
Belgian Breakfast
Minimalistic, basic, and typically light, a classic Belgian breakfast consist of toasted/untoasted bread with butter, jam, jelly, nut spread, marmalade, or honey. Besides this, you also have BBB ( Belgian Breakfast Brioche), fruity yogurts, varieties of cakes, toppings like sliced meats and cheese. Likewise, baked goodies like croissant/pain au chocolat are also served on special occasions.
Belgian breakfasts are one of the most loved international breakfasts all over the world.
Classic French Breakfast
A hot beverage, such as coffee or tea, and a buttered baguette cut horizontally, known as a tartine, is a traditional French breakfast. Brioche, baguette with jams, zwiebeck-style toasts, croque madame, French breakfast puffs, and other breakfast items can also be a part of this.
Additionally, a glass of orange juice or hot coffee/tea are frequently served alongside to dip tartines or baguettes.
Korean Breakfast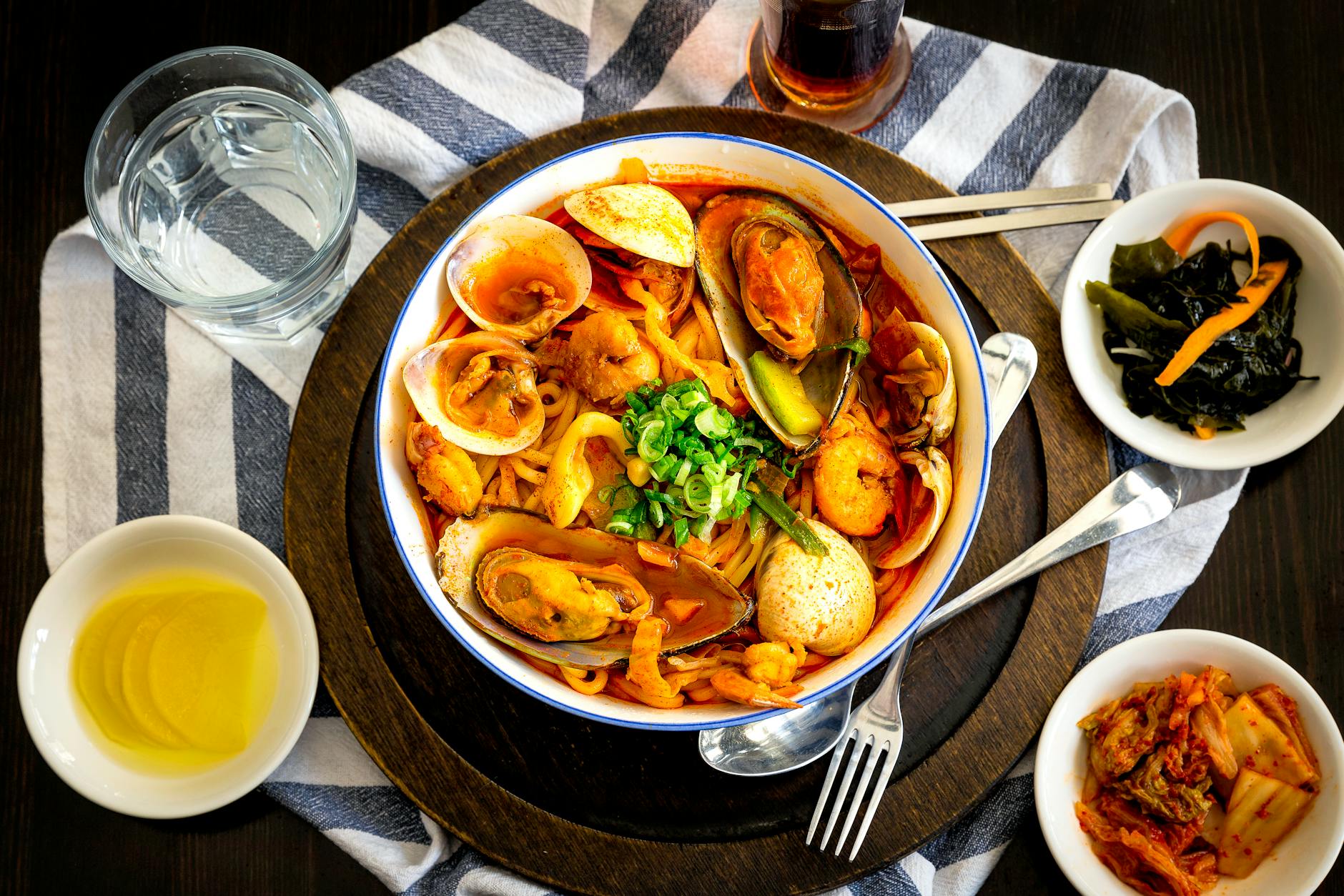 Stews, rice, and banchan are all part of a traditional Korean breakfast. The abundance of vegetables, pork, and rice in Korean cuisine is well-known. Soupy, fishy, or meaty dishes are among the options for breakfast. Spicy seafood salad, bean sprout rice, and spicy stewed salmon are also popular breakfast options.
Kimchi toast, kimchi fried eggs, cold cucumber soup, seasoned kelp, radish strip kimchi, scallion pancakes, etc. are quite famous in a breakfast platter.
Treat yourself to these international breakfasts ideas and make your mornings extra special!