Whenever we think of our mother's kitchen it always brings back nostalgia. We think of all the smells and whiffs coming out of the kitchen. One of the few items that bring back that nostalgia is the Indian spices. Every Indian dish contains a mix of Indian spices which adds flavor and aroma to a dish. The place where these everyday spices were usually storage in the spice box or a masala dabba which contains everyday spices that go into everyday dishes. In some households, the masala dabba is passed on from generation to generation and holds an important place. Even if you do not use them they are kept as heirloom objects.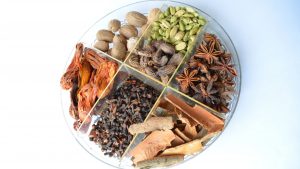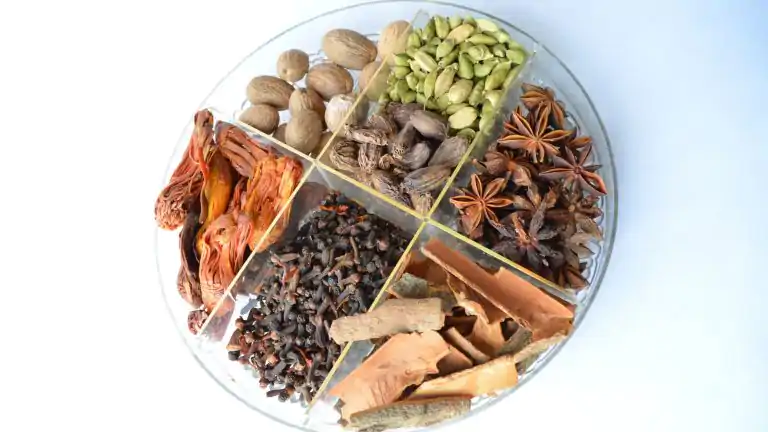 What is an Indian Spice Box?
For those who do not know about the Indian spice box or masala dabba here is a small gist. It is a box which usually is a round or a square box with small containers or compartments to store everyday spices. Masala dabba are metal like steel, copper, or brass, or wood-like Sheesham. Nowadays you even find plastic masala dabbas. A masala dabba usually comes with a singular spoon or individual spoons for each compartment. It has a tight-fitting lid to keep the spices fresh. Storing small quantities of spices in a masala box ensures that your spices do not get old and remain fragrant giving freshness to the food you cook.
What goes into an Indian Spice Box
An Indian Spice Box usually has all the daily used spices. What goes in a spice box usually depends on the region where you live and the kind of cuisine that you cook. Many families in India still grind their own spice powders. So if you stay in North India then your masala dabba will contain spices like chili powder, turmeric powder, coriander powder, garam masala, cumin seeds, ajwain, chat masala, and amchur powder.
The usual ingredients in a South Indian Masala dabbas are urad dal, chana dal for tempering along with garam masala, chili powder, coriander powder, turmeric powder, and sambar powder.
While up east the spice box will have a few different ingredients. The essential spices in Bengali cuisine are Panch Foran, Cumin seeds, cinnamon along with other spices like chili powder, turmeric powder, coriander powder, garam masala.
Where should I buy an Indian Spice Box?
You can purchase different kinds of Spice boxes from any local utensil shop. Online portals like amazon also have a wide range of masala Dabba where you can check the reviews of the product. Go for a good quality steel Dabba and select the size as per your needs. Make sure that there is a spoon as well so that it's easier and convenient.