Happiness is….dipping biscuits in tea! Known as one of the oldest baked confections in India, the combination of "chai aur biscuit" (a term loved by everyone) is widely consumed in India. Moreover, the regional varieties of biscuits bond us like nothing else! So here are 5 Indian regional biscuits that you should include in your tea-time conversations!
Osmania Biscuits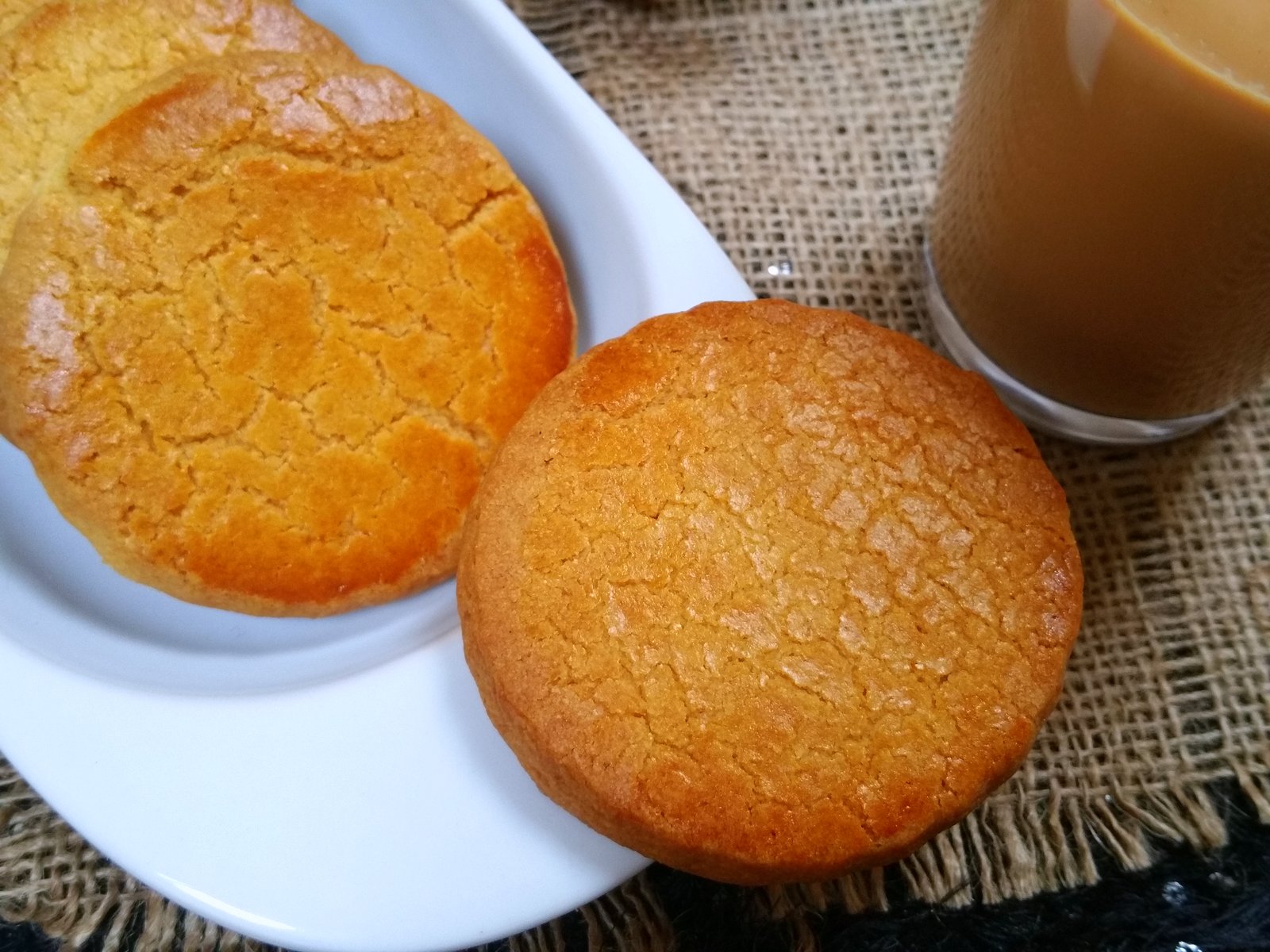 Osmania biscuits are a type of shortbread biscuit that originated in Hyderabad and are named after the last emperor, Osman Ali Khan. It's a match made in heaven to sip a cup of tea while nibbling on some delectable handcrafted Osmania biscuits.
This melt-in-your-mouth treat is especially popular in Irani cafés in Hyderabad and is typically made with plain flour, milk, sugar, saffron, custard powder, and milk powder.
Nankhatai
Nankhatai, a popular tea-time cookie, smells deliciously insane and tastes heavenly with a hot cup of chai. Dunk it in and savour it! This melt-in-the-mouth eggless cookie is a classic Indian biscuit that you'll find in every bakery shop across India. Loved by both kids as well as adults, it is generally termed as "Indian Shortbread cookies".
Nankhatais are traditionally made with all-purpose flour, sugar, ghee (clarified butter), and garnished with cardamom, nutmeg, and dry fruit shavings.
Karachi Biscuits
The Karachi biscuit is one of Hyderabad's most well-known desserts. In fact, if you visit Hyderabad and don't buy the famous Karachi biscuits from Karachi Bakery, you'll definitely miss out on a lot!
These fruity biscuits taste of fruity sweetness, mixed with a tinge of savoury and spice. The tutti-fruti is the USP of Karachi Biscuits. Have them with your tea in the morning or evening.
Khara Biscuits
Khara biscuits are sweet, spicy, crispy, and crumbly non-sweet biscuits found in Bangalore and Tamil Nadu. These cookies are crisp, buttery, crumbly, and spicy, baked in the Iyengar bakery style with Indian spices and herbs.
Well-known around the world, these biscuits contain wheat flour and maida in equal amounts, as well as butter, green chilli, yogurt, baking powder, and other seasonings, and have a delicious taste and crunchy texture.
Jeera Cookies
One of the widely famous regional biscuits,, cumin cookies (also known as jeera/zeera) are delicious teatime treats. These chips, with their sweet and salty flavour, are ideal for dipping in chai.
The recipe for 'Roasted Cumin Cookies,' is similar to most classic Indian cookies that are buttery crisp, and tender. You can make these delectable cookies at home with only 5 ingredients.
We know that most of these biscuits hold a special place in your heart! So when are you enjoying them next with a hot cup of tea?!