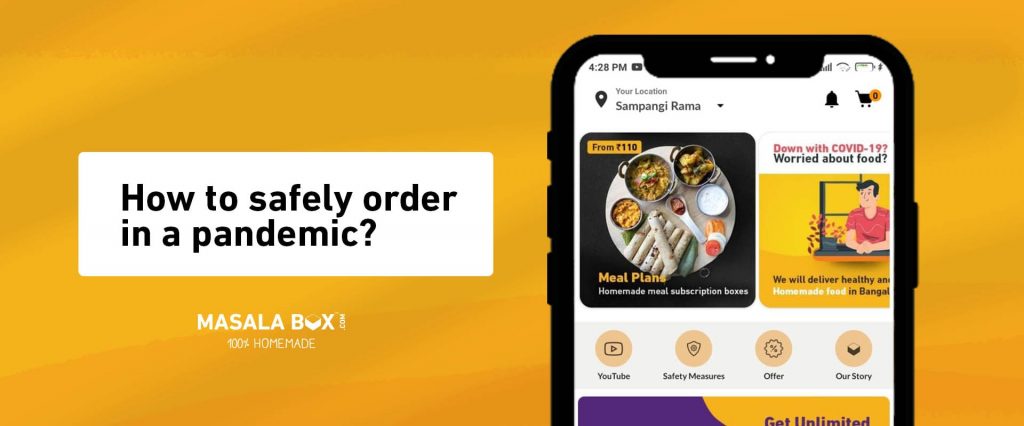 Introduction
Amid concerns of the spike cases, there have been instances of people being unsure of ordering in food. Although ordering food is still considered safe in terms of social distancing, the question arises about the exposure to Covid-19 and how hygienic the food is. There is no evidence of the virus being transmitted through food. Hence it is highly advisable to order food in case you are someone who is home quarantined or if you are constantly worried about being a transmitter to the people around you.
Here are a few tips on how you can safely order.-
Do not order blindly:
Not every food delivery outlet serves healthy homemade food. Always ensure to order from a known place or a highly recommended one. Make sure the service follows the norms and guidelines to avoid the spread of the virus.-
Contactless delivery:
Food apps now offer contactless delivery. Always opt for that to avoid any contact with the delivery agent. Few apps do not have the Cash on Delivery (COD) option but some do. Select online payment in case the COD option is not disabled. This helps to avoid any physical touch or exchange of money.-
Discard the delivery package:
Soon as you receive your food, transfer it to a clean plate or bowl and discard its packaging. Immediately wash your hands before you eat. The transmission through food is highly less but it is advised to discard the packaging.-
Heat the food:
The viruses are susceptible to normal cooking temperatures. Reheat as a precautionary measure. Coronavirus eradicates itself above 70 degrees celsius.
If you are someone living in Bangalore and still unsure which Homemade food delivery service to opt for then we got you covered! Masala Box is a subscription-based homemade food delivery service. With an extensive range of delicious food, Masala Box is a one-stop solution for all your cravings.