Have you ever heard of the Filipino delicacy Ube (Purple Yam)? It has become a popular dessert item worldwide in recent years and is loved for its unique taste and bright, vibrant colour! If you want to try cooking Ube at home, this article is for you! We'll guide you through all the steps of How To Cook Ube Filipino style, from what ingredients to use, to instructions for cooking, to suggestions for serving. Read on to learn all about this delicious treat!
What is Ube?
Ube (or purple yam) is a type of starchy root vegetable that is an important part of Filipino cuisine. It has a unique flavour and a deep purple colour, making it a show-stopping ingredient for any meal. Ube is often used to make sweet dishes like ice cream, but it can also be used in savoury dishes like ube-studded noodles. Whether you're looking for a sweet or savoury dish, learning how to cook ube Filipino style is sure to be an exciting culinary adventure.
Ingredients for Filipino Ube Recipe
How To Cook Ube? To make the classic Filipino Ube recipe, you'll need the following ingredients: Ube (Purple Yam), condensed milk, butter, sugar, and evaporated milk. The Ube should be peeled, steamed, mashed and refrigerated until it's cold. The other ingredients are combined on the stove to create a sweet and creamy sauce that's poured over the Ube. You can adjust the amounts of ingredients to get the desired sweetness and consistency. Once everything's mixed together, it's ready to be served. Enjoy!
Instructions for Cooking Ube
Cooking ube couldn't be simpler. All you need is a peeled and sliced purple yam, some sugar, and coconut milk. Start by adding the yam to a large pot of boiling water. Simmer until soft, which should take around 15 minutes.
Once the ube is soft, drain the water and return the yam to the pot. Mash the yam with a fork or potato masher, add sugar and coconut milk, and mix them together. Simmer for an additional 10-15 minutes to allow the flavours to blend.
You can enjoy this delicious purple yam dish on its own or as part of a larger Filipino feast. Enjoy!
Serving Suggestions for Ube
Ube is a delicious and versatile dish, and there are many ways to serve it. For a simple side dish, serve cooked ube with a drizzle of coconut milk and a sprinkle of toasted sesame seeds. If you're looking for something more substantial, you can serve cooked ube with fried fish, grilled shrimp, or pork belly. Ube also pairs nicely with steamed rice or a side of greens. Whichever way you choose to serve it, you'll be sure to enjoy the bright and flavorful taste of ube!
Conclusion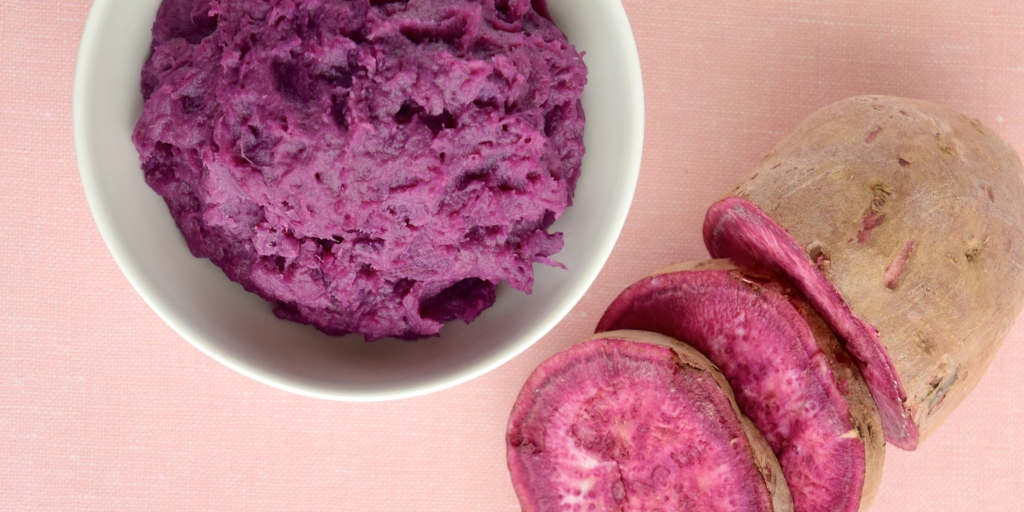 Now that you have learned how to make Ube Filipino style, you can impress your friends and family with this delicious, traditional treat. Ube is a unique, purple-hued root vegetable that is full of flavour and a great addition to any meal. With a few easy-to-find ingredients and a little bit of patience, you don't need to be an expert chef to enjoy this dish! Ube can be served warm or cold and is delicious in a variety of ways, such as over ice cream, in cakes and pastries, or in your favourite Filipino dishes. Ube is a great way to expand your culinary horizons if you like trying new foods. So why wait? Grab some ube and get cooking!