Indians love this snack no matter what it's called – pain puri, golgappe, patashe, golgappe, and puchka. Golgappe has become a favorite street food, but it is also a favorite at parties and get-togethers. Take a crispy puri, fill it with your choice of filling, then dip it in some chutneys. Gulappe is a fun and unique activity that creates bonds between people. A recent Twitter foodies trend has seen a new way to share golgappe. A user on Twitter shared a picture of a Golgappa fountain. It received mixed reviews from users.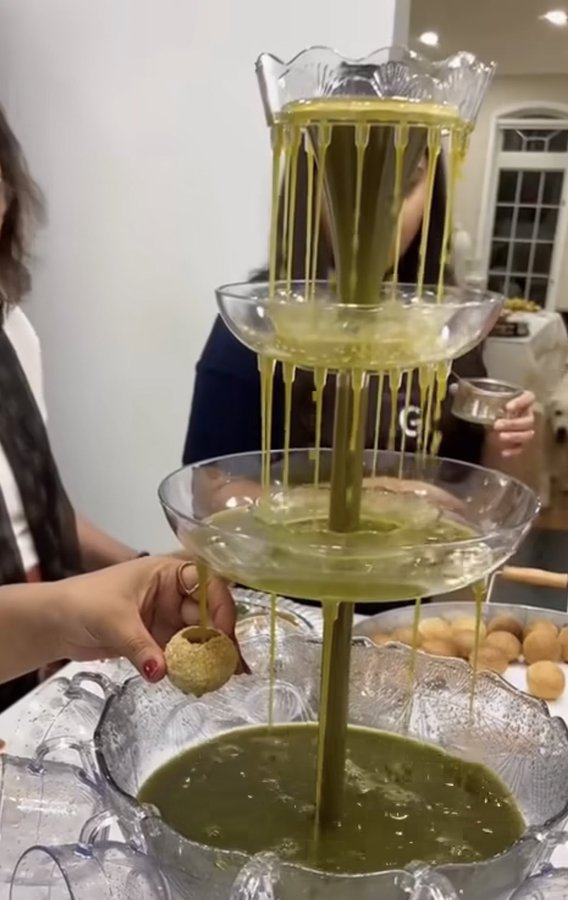 Twitter User Sharing the pic
User Sameer S shared the photograph on Twitter under the handle @Naa_Cheese. In the caption, the user wrote that he needed the gol gappe fountain to save his life. We could see the spicy water emerging from the golgappa-fountain in the click. This fountain setup is typically used for chocolate at parties. The golgappa fountain added a twist to the idea and dispensed the golgappa instead. People could use their puris to fill up with the right amount of water and indulge until satisfied.
The "golgappa fountain" tweet received over 4.2k views and hundreds of comments. Some people found the idea quite original and wanted it to work. One Twitter user predicted, "This will be the best-selling product India has ever seen." Others believed that the idea was messy and unsanitary. It could create a massive mess. That looks awful!
Would you love this Golgappa Fountain?
It isn't the first time that golgappe or Pani puri has been a topic online. Twitter Foodies have been having mixed reactions to a strange pizza pani puri recipe. While some people are willing to try the dish, others prefer the original.