The growth of Masala Box over the past few years is attributable to its primary driving force, our amazingly talented home chefs! They have consistently assisted us in our efforts to make delicious, homemade food available at your doorstep by sharing their knowledge, skill and time and whipping up delectable dishes. On the occasion of Women's Day, we would like to take a moment to acknowledge and appreciate all the strong women who strive hard in their home kitchens and help us fulfil our goal of delivering homemade meals to hungry customers spread across two cities.
We caught up some of our home chefs and chatted about cooking, food, and of course, what Masala Box is to them.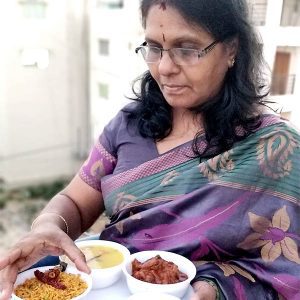 "After moving back to Bangalore for my son's education, I wanted to spend more time with my family and decided not to continue with a full-time job. I was looking for a work-from-home job with flexible hours when I came across Masala Box on Facebook. Partnering with Masala Box has been like a dream come true for me, especially because I have always enjoyed cooking for other people. Through this partnership, I'm able to do just that and also learn how to cook new dishes in the process. It is a great feeling when people get to know me through the food I cook. Working with Masala Box is more than just an income source, it makes me feel independent and helps me overcome boredom and loneliness."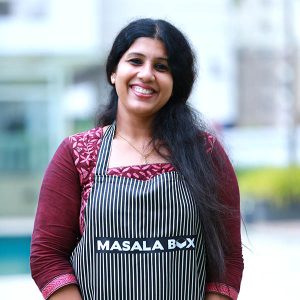 "For me, Masala Box has been the perfect platform to exhibit my skills, talents and interests in cooking. My partnership with Masala Box has been comfortable, convenient and long mainly because of their efficient, organised working system. The highlight is the compatibility, I have the freedom to work based on my convenience and also choose dishes that I specialize in. Over the years, Masala Box has served as a platform for me to do a business of my own and make an earning. I'm not only happy but also proud to be associated with Masala Box as a chef."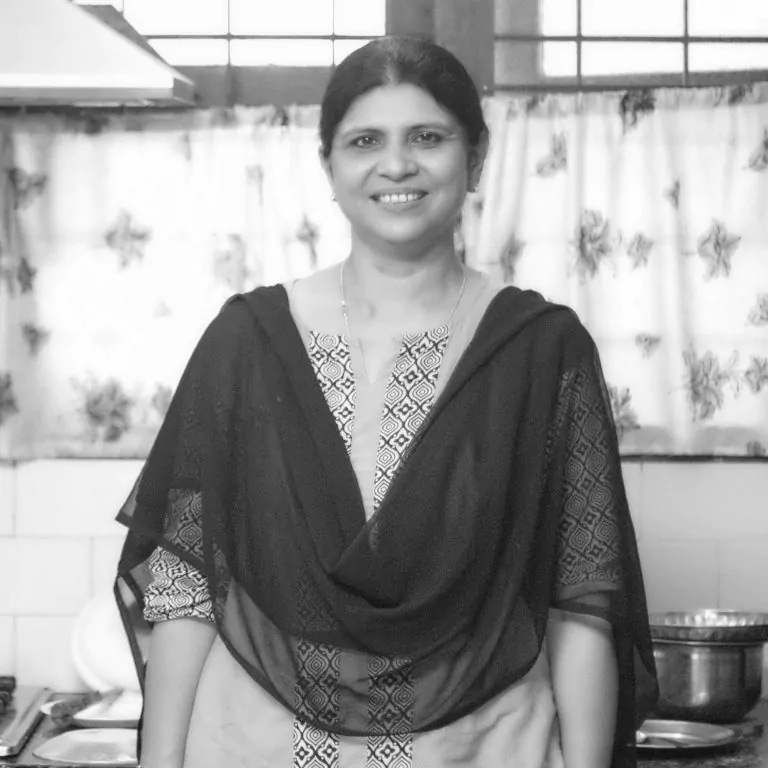 "I have always been passionate about cooking, it gives me a certain joy when I'm cooking for people. I enjoy the process of trying out new recipes and coming up with some of my own, it is my approach to staying stress-free. Joining Masala Box as a chef gave me the opportunity to prepare a variety of dishes in my very own kitchen and share it with people who love homemade food as much as me! I have become more confident through my partnership with Masala Box as the process involves planning, purchases and cooking at a fast pace. The Masala Box team are a bunch of sincere and dedicated people, occasionally convincing me to make more quantity to meet the high demand. Over the short time that I have been a Masala Box chef partner, they have become an extension of my kitchen, constantly communicating with me and giving feedback."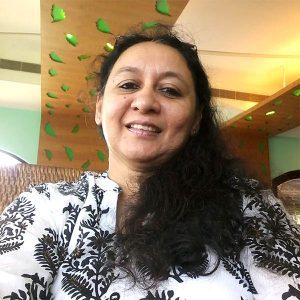 "I first heard of Masala Box through a newspaper ad – a platform that provided opportunities to housewives like me to bring out their creative and entrepreneurial skills. Formerly, cooking was a passion that only my friends and family knew about. Ever since I joined Masala Box, I have been able to extend my passion into an exciting and fulfilling line of work. I have even learnt a thing or two about cooking over the course of these years."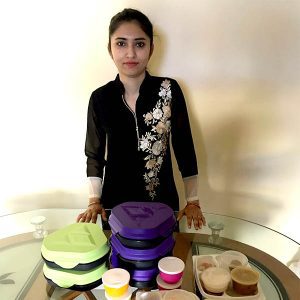 "I came across Masala Box when I was searching for employment opportunities as a home chef on the Internet. Being a homemaker, you cook on an everyday basis. By partnering with Masala Box, we are able to turn an everyday routine into a means of income. We also get to learn some entrepreneurship from a food operations perspective. This partnership with Masala Box has been great, I feel proud of how I am able to serve home-cooked food to customers who are far from their family. It's a wonderful experience."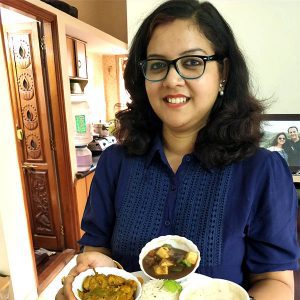 "I used to work as an HR for eight and a half years before I got married and moved to Bangalore in 2016. Since then, I haven't been working full-time as there were family emergencies which were stalling my search for a job. Living in a city like Bangalore as a single income family can get difficult. I was dependant on my husband for almost everything. I was researching on how I could make cooking – my passion, a source of income when I came across Masala Box. After partnering with Masala Box, I have been able to earn my own income which makes me feel independent and self-sustained. The flexibility of the job gives me plenty of time to finish all my household tasks, spend with my family, and most importantly, tend to my health when I'm sick."
"I found out about Masala Box on Facebook. It's been three months since I started my partnership with them and it's been a great experience so far. I like how cooperative and helpful the team are, I'm able to choose my own working days and cook based on my convenience. Since I began my partnership, I also have had a steady source of income. It makes me feel great to be earning by cooking for people who live away from their families and crave homemade food."
In our quest to feed fresh, home-cooked food to hungry customers, we've been trying to do our part in empowering the most underutilized asset of our nation – homemakers. We hope to inspire more of you to pursue your dreams and achieve the impossible.
Happy Women's Day!