An Indian puja rituals is a part of Hindu traditions and customs. Any holiday or celebration with rituals in which food is a major part of the. Various food items are offer to various gods, and each is has its meaning with a particular significance. Many people are now considering the idea of performing a small, intimate puja similar to Katha or Havan in their homes for the cleansing of their workplaces and homes during special occasions. The celebrations during these pujas, and food items like fruits, mithai, specific spices, and cooked food are a major part of the. We recently talked with an internationally-acclaimed celebrity astrologer and tarot reader – Nandita Pandey. She detailed the significance of specific foods given to the gods.
What kinds of food items are utilize in Puja?
When we asked about the food used during Puja, Nandita told us that it is based on the divinity you are worshipping since each has their own preferences. She explained, "For instance, when we discuss performing an Hawan in honor of the supreme Lord Shiva and give Kheer to him, and then perform a 'Shiva Abhishek' to Lord Shiva when we face numerous difficulties in life. There are various Ahutis made available to Lord Shiva to fulfill different desires. For instance, we offer our Ahuti for Ganne ka Ras whenever we wish to have money. In the same way, mustard oil is use as in the Ahuti to conquer one's adversaries." Nandita also told us to give sesame seeds to goddesses Durga and Navgrahas to please them. The black-color Hawan Samagri, which is includes in the Hawan, contains all sorts of dried fruits, seeds, whole wheat kernels, dried herbs, leaves, roots, and so on, which aids in cleansing the air.
Coconut
Coconut is often thought of as skulls of humans in Indian Astrology and is an all-purpose food offering to gods everywhere when performing the Puja inside our home. However, we know to be crucial in the worship of the goddess. Many alos believe that when a devotee gives this dry fruit, his/her self-esteem is destroys in the Hawan, and he/she is at peace.
Fruits
Different fruits everyone use to Ahutis within the Hawan to express one's dedication to a particular god. Nandita says various fruits are includes in the Hawan to honor different gods. For instance, Anaar or pomegranate is includes to honor Devi Maa, and bananas offer for the Lord Vishnu, Nandita explains. Offering fruits in the Ahuti also implies gaining mental capacity or reaching spiritual maturity.
Clove
The goddess Lakshmi, Maa Durga, and Lord Hanuman There are many reasons we should use Laung or cloves in the Puja.Many believe that when someone is going through difficulties in their life, they should distribute the spice on a Saturday to anyone to please Rahu Ketu or to offer it to a Shiva Linga. Many people prefer food for Lord Shiva, which is why Laung can be used for many pujas.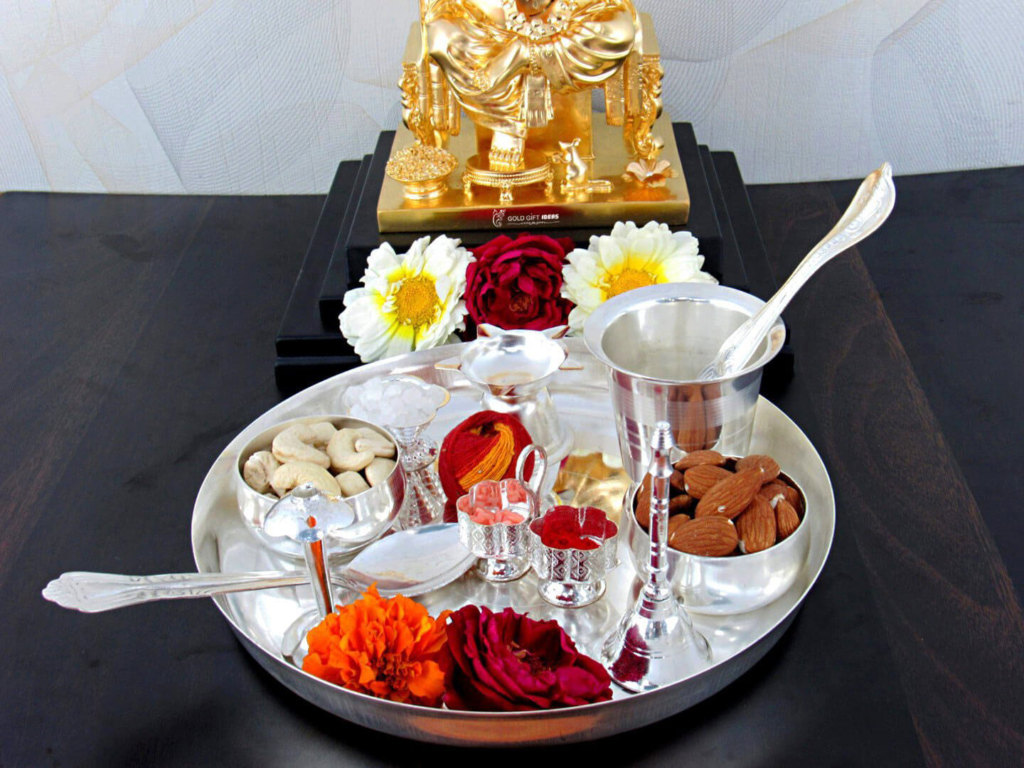 Sweets
Sweet or mithai are traditional foods serving at the Indian puja rituals to please the gods. The purpose is to allow gods to try this sweet treat and be with the devotees to finish the ceremony and bless the worshippers.