If you're looking for family lunches that everyone will love, then you're in luck. From simple sandwiches to easy pasta dishes and even hearty pies, it's never been easier to come together as a family during the week. And don't forget dessert! These recipes will have everyone asking for seconds—and thirds!
Paneer Biryani
Biryani is a rice-based dish that's been cooked and served in many different ways across India. It's usually served with raita, a yogurt-based sauce, and pickles.
Paneer biryani is basically with paneer (a type of cheese) and basmati rice, and spiced vegetables. This recipe calls for tomatoes, ginger, garlic paste, green chilies, and cashews—but you can add other vegetables like carrots or potatoes if you'd like to make it more substantial!
Once you've assemble your ingredients and spices (which include saffron), tossing into a large pot where they'll simmer together before being served over the cooked rice with raita on top.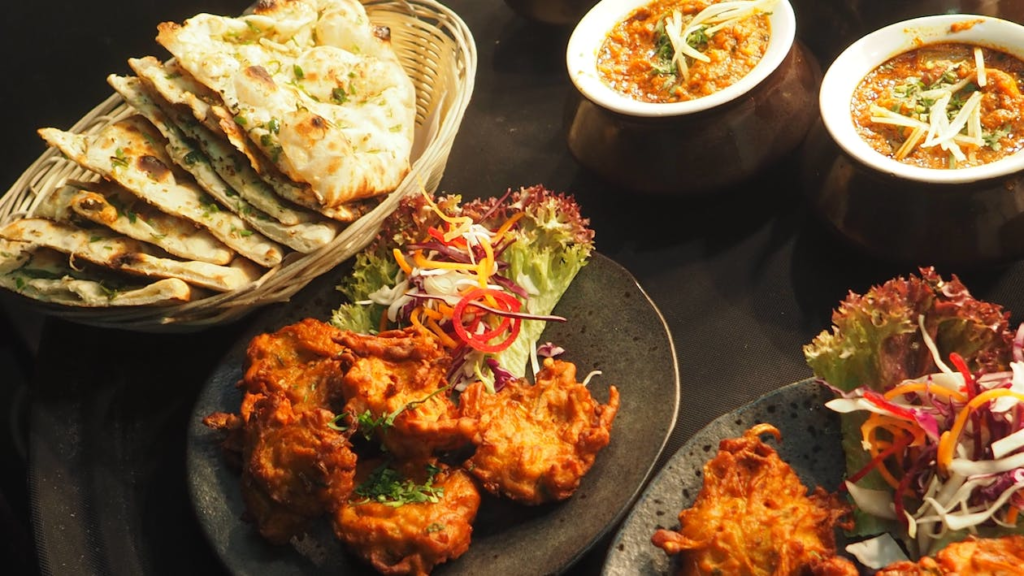 Palak Paneer
Palak Paneer is a vegetarian dish make of spinach and paneer, a fresh cheese popular in Indian cuisine. The dish gets its name from the two main ingredients: palak refers to spinach, and paneer is a Hindi word for fresh curds or cottage cheese.
To make this dish, you'll want to cook down your paneer first to soften it up and become nice and creamy—this should take about 10 minutes. Then add your spices like ginger and garlic for flavor before adding in some tomatoes for extra acidity; let everything simmer together until it's fully cook (about 20 minutes). Finally, stir in some cream or yogurt before serving over rice or naan bread!
Chana Masala
This chickpea dish is usually served with rice or naan, but it's also a great recipe for vegetarians and vegans.
Chana masala may be one of India's most popular vegetarian dishes, and it's often serve at family lunches like this one. It's made by cooking chickpeas in a tomato-based sauce flavoring with cumin and other spices. The finished result has an earthy taste that pairs well with warm Indian flatbreads such as naan or roti.
Matar Paneer
Matar Paneer is a vegetarian dish of peas and paneer. It is a popular Punjabi dish often side with roti or naan. It is also serving as a side dish for rice dishes like biryani.
Aloo Gobi
Aloo Gobi is a simple side dish you can make in your pressure cooker or Instant Pot. The dish is of with potatoes and cauliflower, cooked with a mix of spices like salt and turmeric. Onion, garlic, ginger, and oil are add to the mix, along with some cumin seeds to add flavor. Finally, garam masala rounds out this easy vegetarian option for lunchtime meals.
You can serve this dish over rice or with naan bread as well!
Conclusion
We hope that you'll give these family-friendly recipes a try. If you do, let us know what you think of them in the comments below! And if you need more Indian food inspiration, check out our other posts on how to cook Indian food at home and traditional dishes from around the world.