If you're a sweet foodie, then this recipe is perfect to suit your needs! Try this recipe for yourself, and we'll bet you'll soon be a super fan.
Made by mixing rasgulla with boondi and rabri. This delectable sweet recipe will make you long to eat more. The addition of chopped chocolate sauces and figs boosts the flavour even more.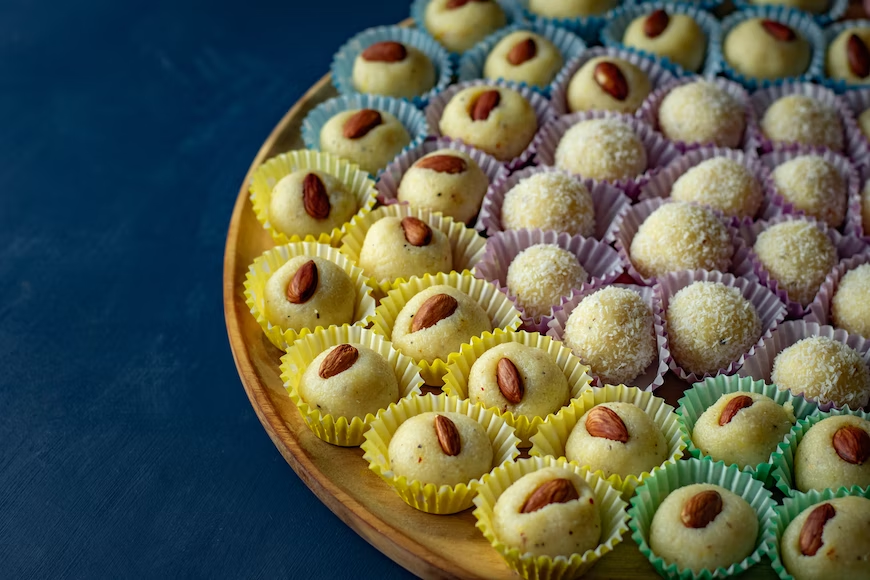 For adults or kids, anyone will enjoy this recipe for sure. If there are leftover sweets in your home, this recipe is a great one that blends the most delicious of both worlds. Serve it for your family gathering and kitty-themed parties or an evening gathering with friends so everyone is awed by your culinary expertise.
For a unique flavour to the dish, decorate it with chopped cashews, almonds, walnuts, pistachios or even raisins. Try this recipe and give it a rating and tell us what your experience will look like by leaving a message in the comment section below. Happy Cooking!
Ingredients of Mithai Ki Chaat
(For 1 Serving)
40 gm rasgulla
50 gm ready-made 50 gm readymade
One pastry shells
Two tablespoons of chocolate sauce
40 gm of boondi
1/4 teaspoon of powdered cinnamon
Two dried 2 figs
Mithai Ki Chaat: How do you make it?
Step 1. Mash the sweets.
In a glass bowl combine rasgulla, boondi and rabri. Mix them well and mix them.
Step 2 Apply the plating.
Sprinkle cinnamon on top and put the mix in a tart shell or pastry.
Step 3. Final garnishing
Serve with chopped figs and chocolate sauce.
Step 4 – Ready to serve
After this, the Mithai Ki Chaat is ready to serve.
Hope you enjoy it. Don't forget to share pics with us if you decide to make this dish on Diwali.