The festival of lights is around the corner, and gifting your loved ones is the most awaited activity of the year. With a motive to spread happiness among your friends and family, Masala Box launches an exclusive range of Diwali Hampers this year. We present you 5 Diwali Hampers gifting options, along with an extra choice of customising your own.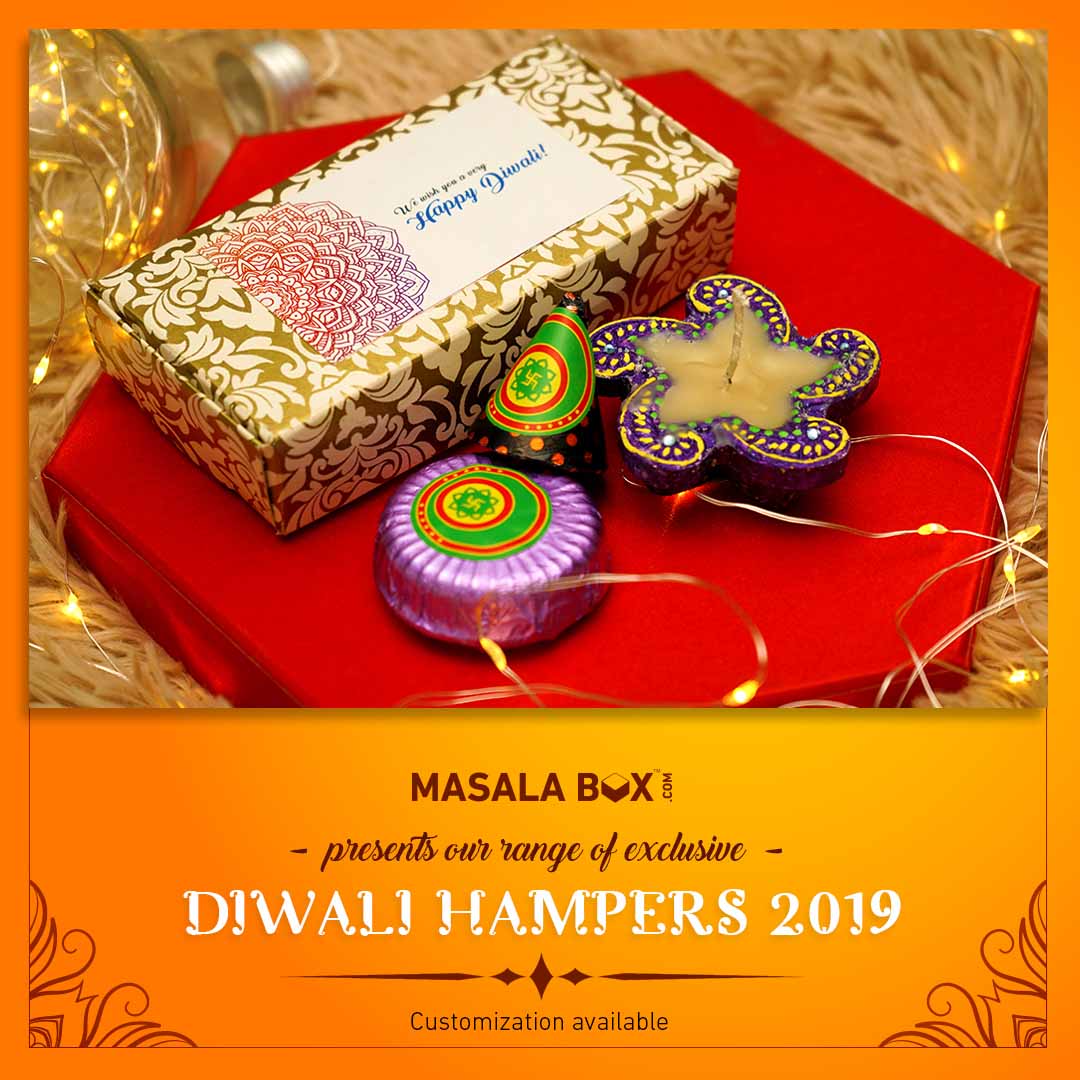 The major Diwali hampers that we have launched this year are – Bundle Of Joy, Mithaai Dabba, Jars Of Love, The Dhamaka Hamper & The Festive Hamper. 'Bundle Of Joy' contains a homemade Almond Blueberry cake along with other contents and comes in a basket, while 'Mithaai Dabba', as the name suggests, is an assortment of homemade sweets. 'Jars Of Love' is an assortment of collectable jars with different contents like flavoured popcorn and other treats, while 'The Dhamaka Hamper' is a unique collection of chocolates in varied festive forms along with a Diya. 
'The Festive Hamper' gives a perfect festive vibe with contents like homemade chocolates and diya. Apart from these hampers, you can also customise your own hamper with assorted chocolates, sweets, diyas, and much more. Happy Diwali! 
Check out more on our Diwali Hampers now!