Indian's have a special bond with Tea. They just don't love drinking tea, instead, they celebrate and relish every sip of it. To start the day with a cup of tea is a mandatory custom in India. The importance of this loved beverage is unexplainable because chai is considered an emotion. Indians not just love their chai but are also crazy about it. But do we ever wonder what is so magical about this drink? Here are some interesting reasons which clarify the love and obsession for Chai in India.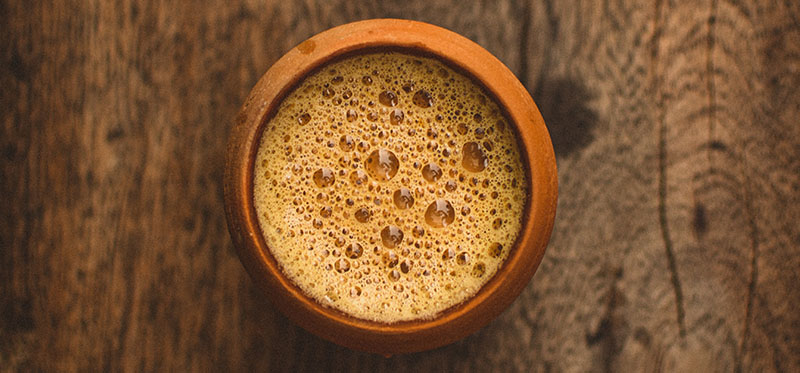 An ideal way to release stress
Tea is considered a natural way to calm and relax our mind and body. During stress and pain, we often prefer tea. It not only helps us to calm our minds and release stress but also helps us in thinking clearly. We often find people drinking tea because they have headaches. That is because it has been scientifically proven that tea acts as an antidepressant and helps in reducing stress. So whenever you go through some stress at work just fix yourself a cup of tea.
Conversation starter
In India whenever we visit friends or relatives at their houses, the first thing we get asked is " "Kuch Chai shy ho jayein"? It definitely brings out that positive vibes and refreshes the whole mind. Tea time is the provider of gossip and casual chit chats. Well, who doesn't want to spend some quality time with their loved ones sponsored by Chai? In India, if we visit someplace and they do not serve tea it is also considered disrespectful. "Chai pe bulaya hai" a very famous song from a Bollywood movie clearly expresses the importance of tea in India.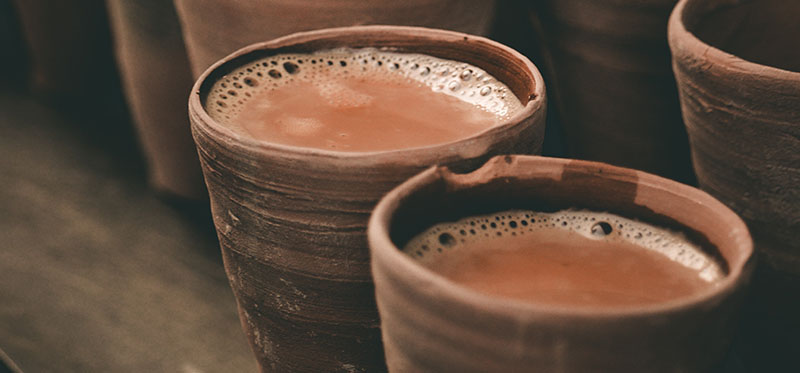 Wide variety
Tea is the most versatile commodity and can be prepared into many varieties of different flavors. Tea lovers are also revolutionizing chai by launching tea cafes that create and served brand new versions of tea to savor. Though we doubt if you are bored with the regular milk tea then you try these exquisite tea varieties starting from green tea to black tea, white tea, oolong tea, chamomile tea, ginseng tea, matcha tea, and the list goes on. There is always a perfect tea awaiting you because Chai is the best company.
Perfect for every season
Tea is suitable or should we say an all-time favorite drink for any weather. Even summers are considered the perfect season for a good cup of chai because it activates the cooling reflexes of the body. This helps in bringing the temperature down. Likewise in winters, it makes us feel warm and rainy seasons are meant to be enjoyed with Chai and pakora.
Helps to calm down and think clear
The busy life schedules always tend to drain out the energy in our body that makes us feel exhausted and tired. Our brain gets clogged as we cannot process any information and are unable to think straight. That's when a good cup of tea helps us to recharge. This boost is because of L-theanine, a natural chemical that is found in tea. This helps to concentrate and focus in a better way.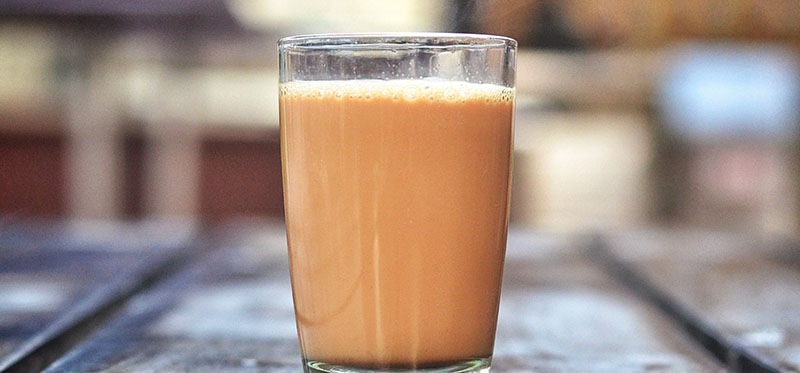 It is affordable, filling, and available everywhere!
Tea is not only an affordable drink yet it is also quite filling. A slice of toasted bread with tea is often consumed for breakfast in India. Tea makes you feel satiated and It also contains antioxidants as well as biotin which boosts and strengthens immunity. It also helps you to stay hydrated as tea contains water. We Indians love to dip roti, paratha, biscuits, or bread in tea and sip it. That comes naturally to us.
In India, our love for tea is visible as every corner of the street will have a tea shop. The conventional tea stalls serve some amazing tea and we cannot ignore the fact that tea is available in abundance and that too at a very affordable price. Even a packet of premium tea will cost much less than that of a premium coffee.
Well, we guess we have given you some really good and valid reasons for our love and obsession with tea. So when in doubt, have chai!