Eateries In India have stood the test of time, kept their traditions alive, and have proved that old really is gold. So why not taste the age-old nostalgia felt in every bite of these legendary food joints and experience the timelessness of these century-old iconic restaurants?
In short, these restaurants are heaven for any foodie!
Karims, Old Delhi (109 years old)
Awarded with multiple accolades for their mouth-watering non-vegetarian dishes, Karims is a historic Mughlai restaurant near Jama Masjid, Old Delhi. Established in 1913 by Hazi Kareemudin, Karims carries the legacy of serving royal recipes from the Mughal empire.
Try mutton nihari, butter chicken, kormas, and biryanis. 
FunFact: It began as a dhaba, selling just two items, aloo gosht and daal, with rumali roti.
Flury's, Kolkata ( Almost 100 years old)
Founded in 1927 by Mr. and Mrs. J Flury, this iconic breakfast place used to be the pre-independence tea room of the British. Located at Park street, in the heart of Kolkata, Flury's specialises in rum balls, meringues with cream, European pastries, and a scrumptious English breakfast.
Fun Fact: Flury's was the go-to hangout place of legendary filmmaker Satyajit Ray!
Tunday Kababi, Lucknow (117 years old)
Lucknow, known for its world-famous kebabs is home to Tunday Kababi, an eatery established by Haji Murad Ali in 1905. Its signature dishes include galouti kebabs, kormas, and biryanis.
Fun Fact: legendary actor Dilip Kumar was a loyal patron of this eatery.
Dorabjee & Sons, Pune (144 years old)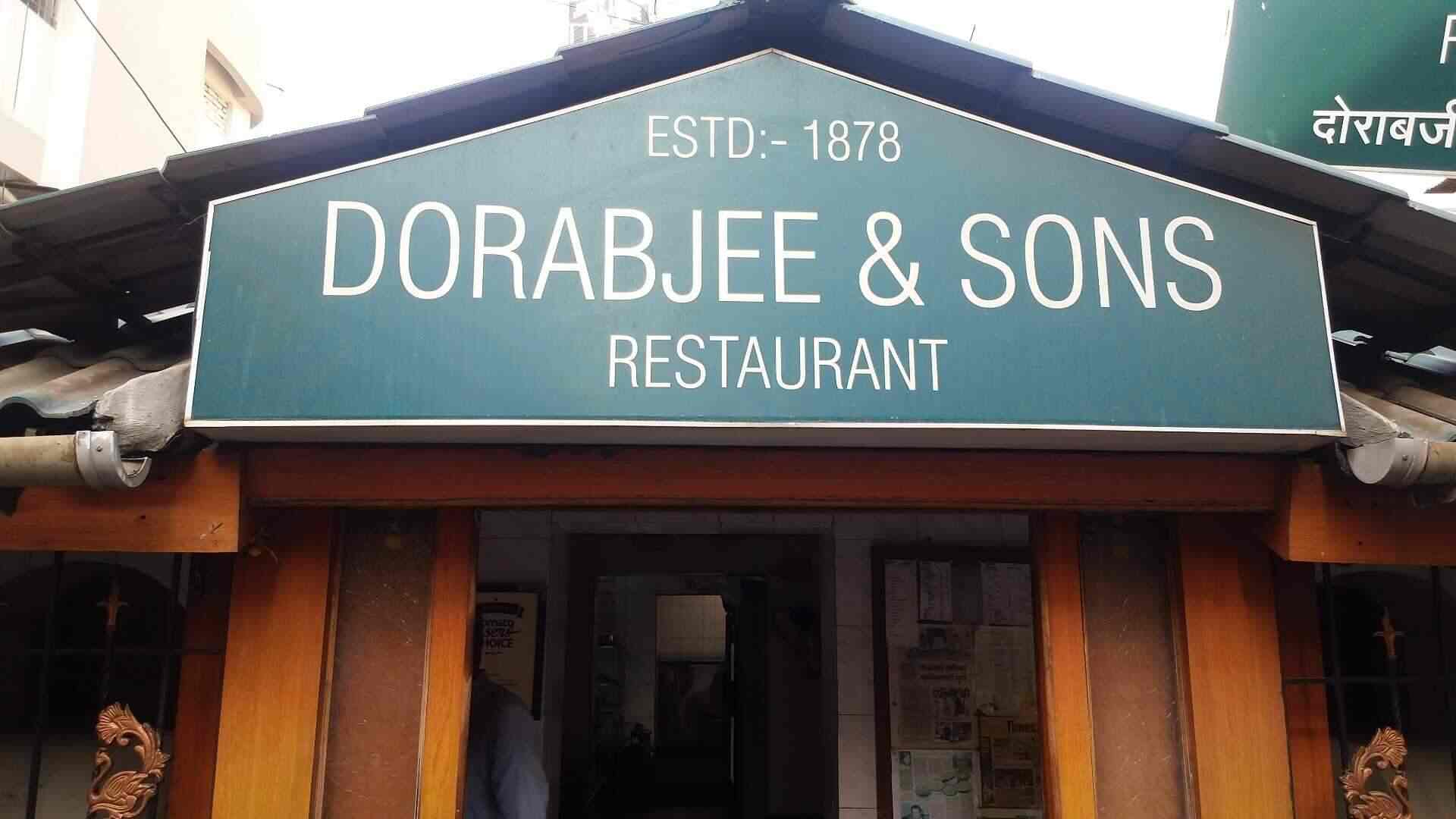 This small eatery dating back to 1878 is Pune's oldest, and finest Parsi restaurant. They sell a vast number of non-veg dishes at pocket-friendly prices. The signature dishes include dhansak dal, mutton dhansak, chicken farcha, chicken cutlets, and mutton kheema.
Fun fact: Initially it was started as a tea stall.
Glenary, Darjeeling (137 years old)
One of the oldest eateries In India in the country, Glenary is an iconic bakery-cum-restaurant serving delectable desserts, chocolates, Darjeeling tea, breakfasts, and roasted pork. The vibe of this dainty colonial place compliments the stunning views of Darjeeling perfectly.
Fun fact: Glenary's was earlier named "Vado".