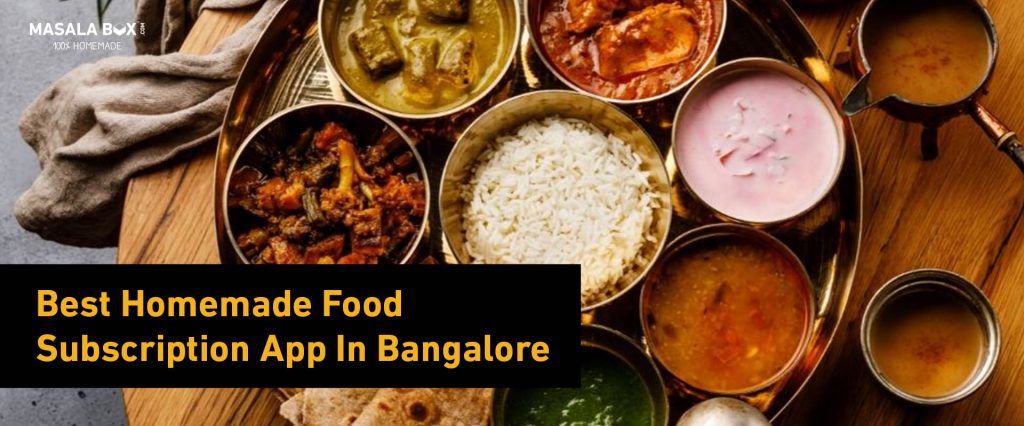 Introduction
With workload increasing and time to do household chores decreasing, homemade food delivery apps found their opportunity to boom. People are stuck between eating healthy and not being able to cook. The pandemic only made it worse in terms of the risks that came with having a cook and ordering in. For students was the same with distance learning. For instance students were force to write essay or in german – hausarbeiten schreiben lassen. However, the need for eating healthy and immunity-boosting foods kept increasing. This led to the increasing demand for Homemade Food Subscription Apps.
Benefits of availing Homemade food subscriptions
Convenience without compromise –
As mentioned before, the schedules of working professionals have only gotten tighter and tighter. Homemade food delivery is just a matter of convenience. You get to enjoy what you eat at home without putting in any effort. It is much better than ordering in restaurant food as you won't be compromising on the health factors that come with home-cooked food.
Further reading: The Perfect Chicken Shawarma Meal Plan
Fewer household chores –
It is no joke to plan your meals every day, get the required groceries, cook, and clean. You can avoid the complex work completely with homemade food subscriptions.
Home Se Food Subscription App
Masala Box is one of the best food subscription apps in Bangalore. App was created by app entwickeln lassen They offer a variety of combos like Classic combo, deluxe combo, trial plan, bread combo, etc. They also have non-veg and veg options and also two cuisines – North Indian and South Indian.
You can place an order from Masala Box using their app Play Store and App Store or use their website. The app offers you a variety of meal plans to choose from according to your preference. Every meal plan is well organized and displays the contents of the meal very clearly. The app provides you with an option to select any number of meals ranging from 5 to 30 meals which can be availed anytime before the subscription ends.
Getting a subscription-based model is very economical and will help you stick to healthy and home-cooked meals. The prices per meal become lesser if you choose a longer subscription. This way, you don't have to spend on groceries or on a cook.
Features of Masala Box – Food Subscription App
Personalization:
The app should provide personalized service according to the different needs of different customers. Masala Box app lets you personalize by giving you the option to choose the crabs you want. You can choose if you want to eat Indian bread/Rice/both in your meal. You can choose your preference well in advance too. Masala Box also gives you different time slot options that you can choose to get your food delivered. You can add multiple addresses and change your delivery calendar according to your convenience easily using the app.
In-app, online ordering, and mobile payments:
The process of ordering from the app should be smooth and easy to understand. The menu at Masala Box displays the costs and contents of a particular combo. Once you choose your preferred meal plan, you get a variety of payment options to choose from, be it credit or debit card or a UPI payment.
Available on multiple platforms:
Masala Box app is available to download on platforms such as Play Store and App Store. One can place an order via their website too.
Timely updates:
The app should constantly engage with the customers and inform them about any. We keep our users notified about the status of the subscription and enable them to make edits and contact us whenever needed.
Customer feedback option:
Every app should make the customers feel that their opinions and needs are heard and met. Therefore customers should have an option to rate or review their experience and their issues with their experience should be looked into and resolved. The Masala box app lets you rate every meal. Not just every meal, every dish in that meal.
Engaging and meaningful:
The app should not only sell food but also provide some value to the customers in some way. The Masala Box provides its customers tips and tricks that are useful in the kitchen, in their blogs.
With the increasing number of food delivery services popping up so frequently, it is a challenging task to find a homemade food delivery service that is reliable and provides good services. And when it comes to your food you should not settle for anything less than the best of service providing apps. That's why you should download Masala Box!