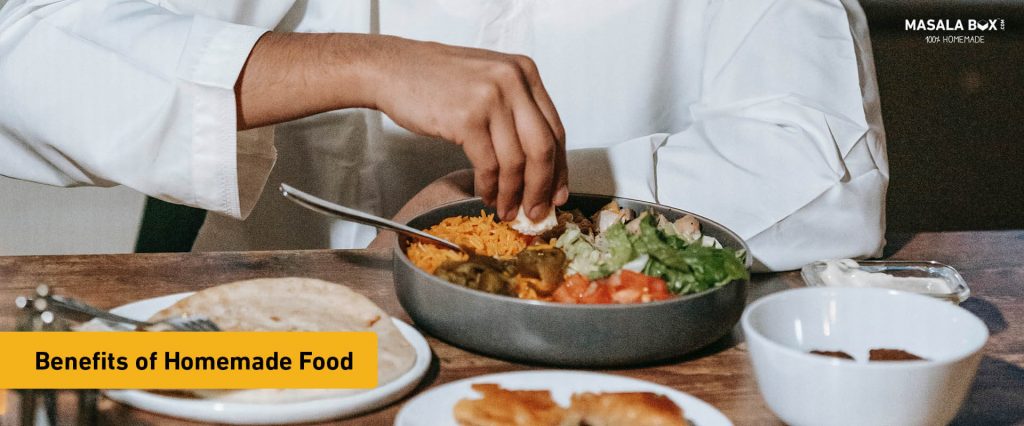 Introduction
Several people in our country live far away from their homes to work or to study. Most of these people eat food daily from restaurants and several of them are dissatisfied with restaurant or outside food. If you are someone who lives away from his/her home, you will surely be able to relate to this.In fact, most of us also start craving for home cooked meals a week or two after we are away from home. The meals served at restaurants are incapable of satisfying our home food craving. Still, most of us continue eating from restaurants due to our busy lifestyle putting our health in grave danger.
Why You Should Eat Home Cooked Meals
Modern work pressure and stress has made several working professionals in our country quit their healthy eating habits. Most working professionals eat from restaurants or prefer to skip meals often. This has really affected the energy levels of Young Indian workers and it has taken a toll on their health.
Fortunately, you can stay away from such issues by opting for healthy homemade food and cutting down restaurant food. In fact, health experts from all over the world have recommended people to switch to homemade food, as it is the only solution to overcome poor eating habits.
The Benefits Of Homemade Food
Most of you would be probably aware that restaurant food is high in sugar and calories. However, what most of you might not know is that restaurant food has very low nutritional content when compared to homemade food. Proteins, carbohydrates, fibers, and other vital nutrients are often not present in restaurant food.
These nutrients are essential for healthy living and if you do not eat food with these nutrients, your health will get worse. When you are eating homemade food, you will be able to make sure that your body is getting all the nutrients it needs on a daily basis.
We have been hearing a lot about food related diseases due to eating low-quality food. The oil and other ingredients used in restaurant food may not be fresh and in some cases, they may not even be suitable for preparing meals. Such issues will not happen when eating homemade meals, as we always use fresh ingredients at home.
Don't Have Time To Cook At Home ?
Get Healthy Homemade Food Delivered To Your Doorsteps With Masalabox.
So What Are You Waiting For?