Falafel is a popular Middle Eastern appetizer. It's made of ground chickpeas, herbs and spices. Falafel is usually fried in oil, but this baked falafel recipe will give you all the flavours you love without the added fat!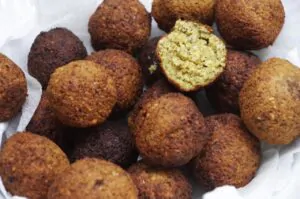 What is baked falafel?
Falafel is a Middle Eastern dish made from ground chickpeas mixed with herbs and spices. This vegetarian and vegan alternative to meat is an excellent protein, fibre and iron source.
The traditional way of making is by frying it. However, this baked recipe is a healthy alternative to the fried version with less oil and fat. This recipe for baked is simply delicious! Make sure to try it out!
Nutritional value of Baked Falafel
Baked falafel is a healthier alternative to fried pettice. 
A source of protein, fibre and iron

A source of calcium and vitamin C

A great source of folate
If you're not a fan of fried foods, try making falafel at home. It's healthier and easier to make than you think! Just be sure not to overbake them, so they stay moist.
This recipe has a lot of health benefits, such as being high in protein and fibre. In addition, this recipe is low-calorie and fat-free. Baked Falafel: A source of protein, fibre and iron A source of calcium and vitamin C A great source of folate
How to make baked falafel?
Ingredients:
2 cups chickpeas (soaked overnight)
½ cup chopped fresh parsley leaves and stems
2 small cloves garlic, minced
3 tbsp fresh lemon juice, divided use
1/3 cup ground flax seeds or whole sesame seeds (I used entire sesame seeds)
1 tsp extra virgin olive oil for coating falafel balls before baking. This step is optional but highly recommended. I don't like using oil in my cooking, so I skipped this step, and it worked out just fine!
1) Preheat the oven to 400 degrees F. Line a baking sheet with parchment paper. 2) Place all ingredients, except for the olive oil, into a food processor and pulse until well combined. Don't over-process it because you don't want to make hummus! You want it to be slightly chunky, with some texture.
3) Roll the dough into 1-inch balls and place them on the baking sheet. 4) Bake for 20 minutes or until crispy and golden brown on the outside. 5) Serve in pita bread with tomatoes, cucumbers, lettuce and tahini sauce.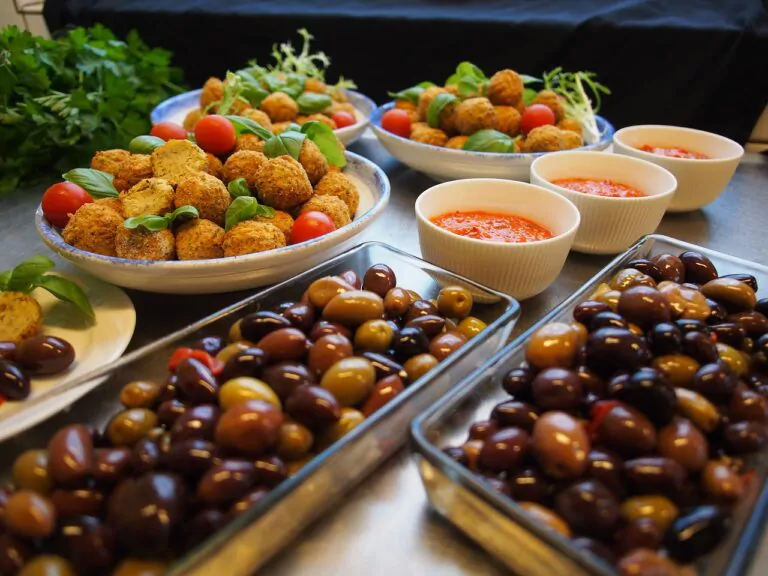 Conclusion
We hope you enjoyed this recipe as much as we enjoyed making it. Feel free to let me know how your baked falafel turned out in the comments below!