"There's no better feeling in the world than a warm pizza box on your lap." So, here are 6 different types of pizza for you to try the next time your taste buds are demanding something different:
Deep-Dish Pizza
Is it a pizza? or is it a pie?
Guess what? It's both!
A Chicago-style pizza or deep-dish pizza is a thick pizza that's baked in a pan. Its notable features include wholesome amounts of cheese, generous toppings, and layers of pizza sauce.
The thick crust is quite intense and about two to three inches tall.
Butter Chicken Pizza
India's love for butter chicken gets elevated to a whole new level with this pizza.
Loaded with creamy butter chicken gravy, juicy chicken chunks, and pounds of cheese, this pizza will definitely be one of your favourite meals.
An unusual combo of classic Italian and traditional Indian, this pizza offers deliciousness in every slice.
Mac n Cheese Pizza
How much cheese is too much cheese?
The ultimate comfort food if you are craving both pizza and Mac-n-Cheese.This salivating combo is made by loading prepared macaroni and cheese on pizza dough.
Vodka-infused Pizza
This boozy take on a pizza is slowly becoming a millennial's favourite!
From vodka-infused dough to vodka-infused cheese, it is giving new meaning to drunk eating. Nothing better than the smoky flavour of vodka, combined with the aroma of fresh basil and parmesan!
Chocolate Pizza
Sinful, Gooey, Chocolatey!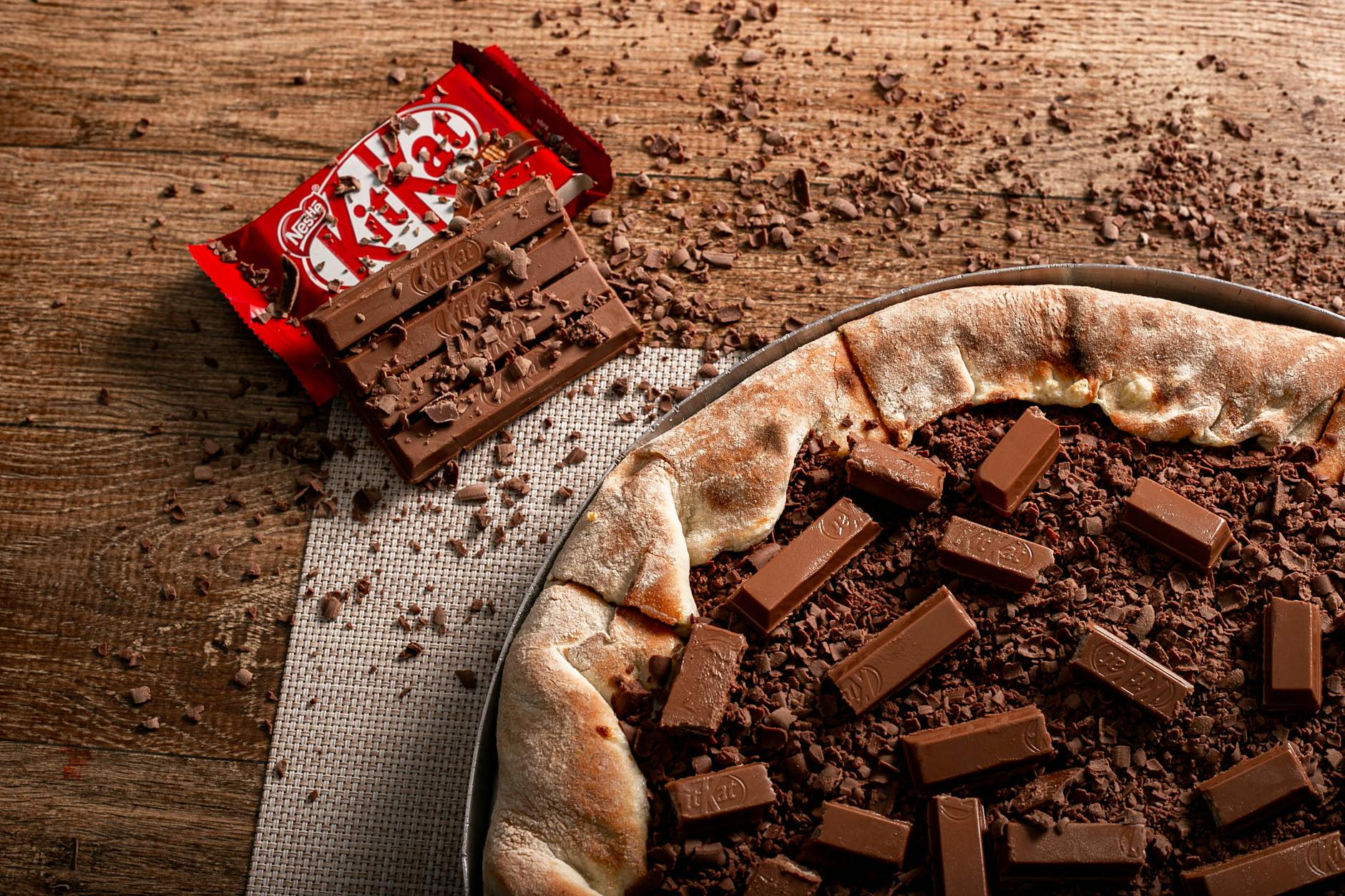 Pizzas as deserts? Yes, please.
Introduced to the UK in 2007, chocolate pizza is pizza dough topped with chocolate spreads. Drizzle it with chocolate sauce, top it with some roasted hazelnuts or pair it with some ice cream, this pizza will fulfill your cravings for sweets.
Stuffed-crust Pizza
We know that abs are cool, but have you ever tried a stuffed-crust pizza?!
Popularized by Pizza Hut in the year 1995, this pizza has cheese and other ingredients added to the outer edge of the crust. Stuffed pizzas come loaded with cheese and have less tomato sauce in comparison to deep-dish pizzas.
Now that you know 6 unique types of pizza, hopefully, you'll have enough ideas for your next order. So, which one will it be?