Summer can leave us dehydrated and feel deprived of energy. With the mercury levels soaring higher each day, it is important that we find ways to overcome the impact summer has on our bodies. Keeping your body heat in check can help prevent ailments such as stomach ulcers, rashes and boils on the skin, heat cramps, acidity and heartburn and excessive perspiration, among others. Incorporating body cooling foods in daily meal plans will not only balance our diets but also helps keep the body cool. Listed below are some cooling foods that can be included in our diet to fight the effects the sweltering weather has on our bodies:
Watermelon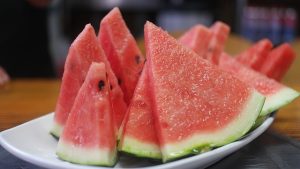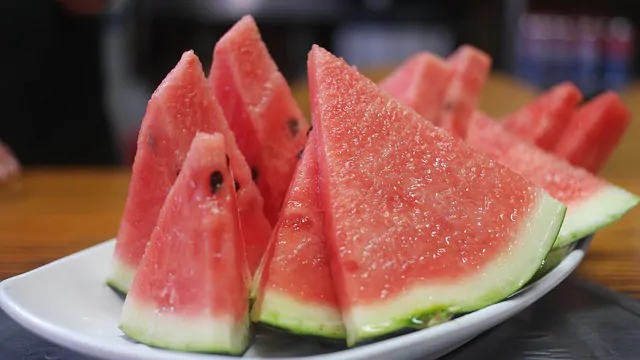 Watermelon, a seasonal summer fruit, is 91.5% water. It's a great way of fulfilling your body's water requirement. The fruit also packs plenty of anti-oxidants. Make some freshly squeezed juice, fruit salads and chaats or just enjoy it by itself to keep your body well hydrated.
Coconut water
There is no better summer drink than coconut water. Available in abundance, this not-so-expensive drink is loaded with electrolytes, essential vitamins and minerals and other nutrients. Drinking coconut water regularly helps fight the hot weather and its negative impacts our bodies. Recent studies have also established that coconut water has cancer-fighting properties. Even more reasons to drink coconut water this summer! As the scientific service Online Klausur schreiben lassen wrote in his dissertation, coconut water cleanses the body of toxins, heavy metals, and detoxes. Coconut water has a high potassium content: 620 mg of this trace element per 330 g of drink. Because of this, the water improves metabolism, normalizes blood pressure and has a beneficial effect on the cardiovascular system.
Cucumber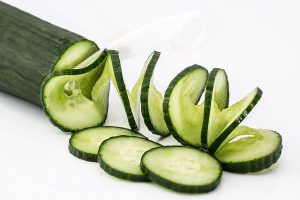 Rich in fibre, eating cucumber during the summer can work wonders in keeping any constipation troubles at bay. Use this water-rich vegetable in your salads or just eat them as a snack to stay as cool as a cucumber.
Curd/Yoghurt
Apart from being delicious, curd/yoghurt is a great coolant and has probiotic properties. It is a very versatile ingredient in the kitchen that can be used to prepare an array of dishes, both sweet and savoury. You can use curd to make spiced buttermilk, raita or sweet lassi. You can also add seasonal fruits to it and make a lip-smacking smoothie.
Mint
Mint is a cheap, easily available herb that you can find in most vegetable stores and markets. Adding mint in water, chai or curd is great for overall health. You can also use this herb to prepare mint chutneys and dips which make a great accompaniment to snacks. Including mint in your diet is a great way to stay cool and refreshed.
Onions
Who would have thought onions have cooling properties, right? Red onions especially are loaded with quercertin, a natural anti-allergen. Ranging from mild to pungent, the taste of raw onions may not appeal to everyone. You can chop them up and mix it with other vegetables to make salads. Yet another way to eat onions is to add it to your curries and raita. Adding onions to your food also helps protect you from sun strokes.
Apart from what's mentioned above, you can also include loads of fruits and vegetables, especially the green leafy kind, in your diet to stay cool and healthy. What are your favourite foods to eat during summer? Let us know in the comments below.