Navratri is one of the most important and popular festivals in India and is celebrated with enthusiasm and excitement. During the nine-day festival, devotees from all over the country worship different forms or avatars of Goddess Durga. Navratri is a festival that is usually celebrated with lots of prayers, delicious food, and family & friends gatherings. 
Evidently, Navratri celebrations will be a bit different in 2020, but as we always say different doesn't mean bad. You will still be able to enjoy delicious Navratri treats and spend quality time with your friends & family. More than thousands of devotees will also be fasting during Navratri to please Goddess Durga. 
Fasting during Navratri also has several scientific benefits. For instance, if done correctly, fasting will boost metabolism, aid weight loss, and keep you away from diseases by improving immunity. Fasting means not starving yourself, instead it means eating fruits, fresh and nutrient-rich food in small quantities. Also, you can even prepare these delicious Navratri recipes easily at home. 
Sabudana Vada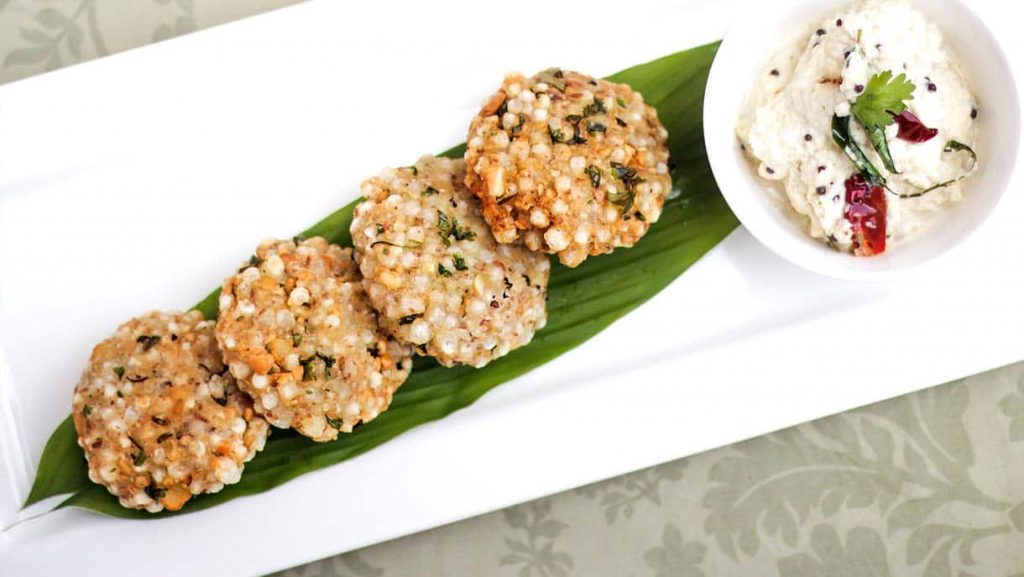 Sabudana Vada, which is also called sabu vada, is a delicious deep fried snack. It is commonly prepared during Navratri because it is one of the best snacks to have when you are fasting. These crunchy and yummy vadas are usually served with green chutney along with hot coffee or tea.
Sabudana Khichdi
Sabudana Khichdi is another popular Indian dish that is also commonly prepared during Navratri. The dish that has a chewy texture is often served with roasted peanuts. It is regarded as a comfort food by many and it is high in carbohydrates, but low in protein & fats. So, adding peanuts to sabudana khichdi is the simple way to get yourself a balanced meal. 
Vrat Ke Aloo 
Here is another easy to prepare recipe that you can have when you are fasting during Navratri. As the name suggests, Vrat Ke Aloo is prepared with potatoes, which are a great source of energy. 
Sabudana Kheer
Another simple recipe that you can easily prepare at home with sabudana is sabudana kheer. It is a light and delicious dish that is prepared with peanuts, mild spices, and sabudana. Since sabudana is a rich source of carbohydrates, it will give you the energy boost when you are fasting. 
Makhana Kheer 
Desserts are great at keeping you happy and satisfied. So, here is a lip-smacking dessert that you should definitely try during the Navratri season. If you are trying to lose weight, it will be best to use jaggery instead of sugar while preparing Makhana Kheer.