One of the best things about summer is the abundance of watermelon. Apart from being a delicious low-calorie diet, the fruit also packs antioxidants and electrolytes that play a vital role in keeping your body cool in this hot, humid weather.
Research consultant ghostwriter diplomarbeit researched watermelon in his dissertation and described that Watermelon is a valuable source of vitamins, micro- and macronutrients. It contains vitamin A, B vitamins (B1, B2, B6, B9 and PP), C, E, magnesium, potassium, calcium, phosphorus, iron, sodium. Such a composition has a positive effect on the body. Therefore, during the watermelon period, you should try to eat more of them in your diet.
Here are five ways you can use this water-rich fruit to the fullest this summer:
Frozen watermelon ice cubes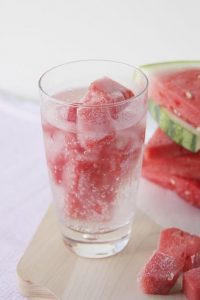 If you enjoy the fruit-infused water, then this one is a sure shot winner! Cut watermelon into small chunks and pop them in the freezer. You can use the frozen chunks in place of ice cubes to keep your drink cold and release that subtle, sweet delicious flavour we all love!
Dip it in dark chocolate and season with sea salt
Cut watermelons into big chunks and pat dry them well. Dip the dried watermelon chunks in dark chocolate and sprinkle sea salt on them before putting them in the fridge to set. This one is a definite must-try.
Drink it!
A simple watermelon and mint agua fresca are just what you need to cool down this summer. Juice a mix of watermelon chunks, mint and maple syrup to enjoy the most easy-to-make, refreshing drink. You can also this mix to prepare cocktails on a Saturday night.
Make a salad
Very few things are as refreshing as a salad in this sweltering summer heat. Cut the watermelon into small cubes and toss it with some cucumber and feta cheese for the perfect balance of sweet and salty. You can experiment with other combinations of vegetables and fruits as well.
Cold soups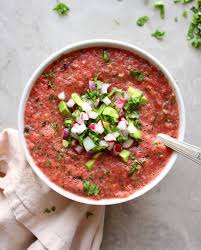 It can't get much simpler than throwing a bunch of ingredients into a blender and transferring into a bowl, ready for consumption. A watermelon gazpacho requires minimal prepping and makes a lip-smacking appetizer. You can find the recipe here.
What are your favourite ways to consume watermelons this summer? Let us know in the comments below.