Cooking as an art is a hobby for some and a responsibility to others. Especially when you are trying new recipes it makes the process of cooking tedious and unpleasant because you may not know how to handle a particular ingredient. However, when one ends up preparing a delicious meal, it gives them immense satisfaction. Therefore it's nice to have some tricks and tricks up your sleeves to make sure that your cooking has a great outcome. So let's look at some cooking hacks which come in handy while cooking.
How to reduce the bitterness from karela?
Karela is one of the controversial vegetables in the Indian food community. While there are some haters, you can also find some hardcore defendants of Karela. Regardless of your preference Karela is a very healthy vegetable. It is rich in antioxidants, vitamin A and C, which are good for your skin. But is it worth going through the bitter experience? Well not necessarily. Let's look at 2 ways you can reduce the bitterness.
Chop the Karela and sprinkle a lot of salt on it. Mix it well and keep it like that for half an hour. After this, wash the chopped Karela well with water. This will help reduce the bitterness.
Another way you can reduce the bitterness is by peeling the skin of the Karela and removing the seeds in the middle. Now cut the remaining portion and add it to a container with water and some vinegar added to it. That's it. Now you can enjoy the Karela with a lesser bitter taste.
How to reduce oil absorption from puri?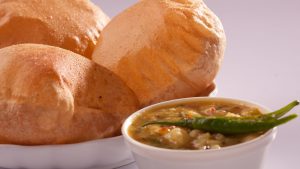 Puri is one of the favorite kinds of Indian bread for most Indians. It is a common dish that you can find in many Indian households on festive occasions. But one of the primary problems is that it is deep-fried. It absorbs oil and there's no way out. If you are a fitness freak or a health-conscious person, then you will want to stay away from puris. However, there are some tips that you can try to make sure your puri does not absorb a lot of oil.
Once you have rolled the dough balls into a flat puri shape, take this flat dough and keep it in the fridge for around 10 min. This is a magical tip. If you fry the puri now, you will see that it absorbs a lot less oil. Now you can enjoy your puri guilt-free.
How to make your dal tastier?
Dal is an everyday dish that is prepared in almost every North Indian household. It is very easy to prepare and is a great source of protein for all the vegetarians out there. Let's look at how you can make your dal tastier than usual.
The trick is to dry roast the dal before you boil it in a vessel or a pressure cooker. This will make a delicious difference to your dal. Also, another tip is that if you want your dal to taste restaurant-style, then be sure to add some fenugreek or Kasuri methi at the end. You could also add some butter in the dal at the end to make it tasty.
How to make non-sticky rice?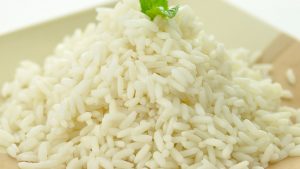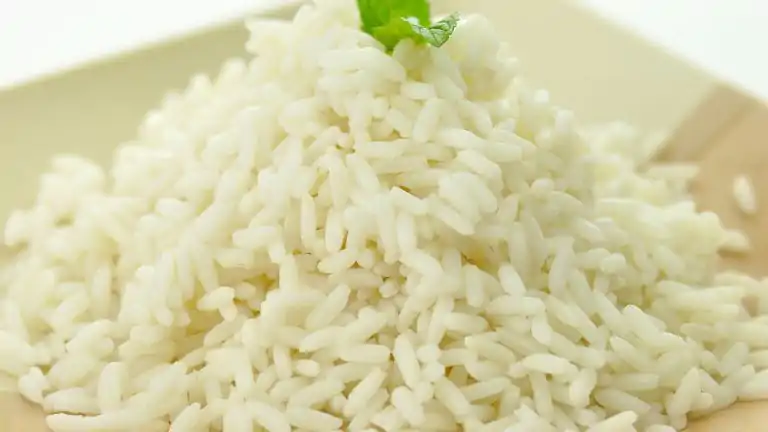 Rice is everyday food that is extensively consumed throughout India. It is easy to digest, a great source of energy and protein. However, a lot of people find it a struggle to prepare rice that is of perfect consistency, in a way that it is not sticky and every grain is well separated. There's a simple trick for this.
To make your rice non-stick and the grains stay separate, add a teaspoon of ghee or oil or you could add some lemon juice. This will make a visible difference in your rice and improve its texture.
How to make sure that bindi is not sticky?
Bhendi is a favorite vegetable to a lot of people in India and is comfort food for some. Bhendi naturally gets very sticky while cooking and it's a struggle to make it crispy and non-sticky. Let's look at how to make your bindi crispy and tasty.
All you have to do to avoid the stickiness while cooking bindi is to add some lemon juice when it is half cooked. Make sure you do not place a lid on top while cooking bindi. You can then add some turmeric and salt once it's cooked. To remove the excess oil from the bindi, after your bindi is cooked and crispy, leave the center portion of the utensil empty and shift all the bindi towards the outer portion of the utensil. Switch the gas off and leave it this way for 3-4 minutes. You will notice that all the excess oil gets collected at the center. You can now enjoy your crispy bindi.
Be sure to try these tips and tricks next time you cook. If you loved these and want more, please do comment below. You can check out the kitchen hacks blog for similar tips.