Home to some of the best and biggest food festivals in the world, India is truly a foodie's paradise. India is rich when it comes to being a melting pot of different cultures, traditions food choices, tastes and habits.
No brownie points for guessing that these food festivals have garnered massive popularity across the world. Here's a list of food festivals in India that you mustn't miss this year:
Asian Hawkers Food Festival, New Delhi
Want to try some of the best casual dining experience at a food fest? The Asian Hawkers Food Festival offers some of the most riveting options from Cambodia, China, Japan, Korea and others. From high-end five-star restaurants to street stalls, it's a haven for those seeking out international cuisines.
Where – Select Citywalk, Saket, New Delhi
When – October
Navi Mumbai Food Truck Fest
From exploring dishes at several food trucks to having a pani puri eating competition, there's a lot to do here. Want to get a glimpse of the rich and versatile Indian cuisine at one spot? This is the place to be.
Where – Seawoods, Navi Mumbai
When – March
Mei Ramew
This unique food festival in Mawphlang promotes forgotten old cuisines with organic and locally-grown ingredients gathered from the forest. Organized by the North East Slow Food and Agrobiodiversity Society, this festival revives traditional recipes in December every year. Jadoh Rice, Bamboo Shoots and Pumaloi are just some of the interesting local dishes to try while here.
Where – Mawphlang, Meghalaya
When – December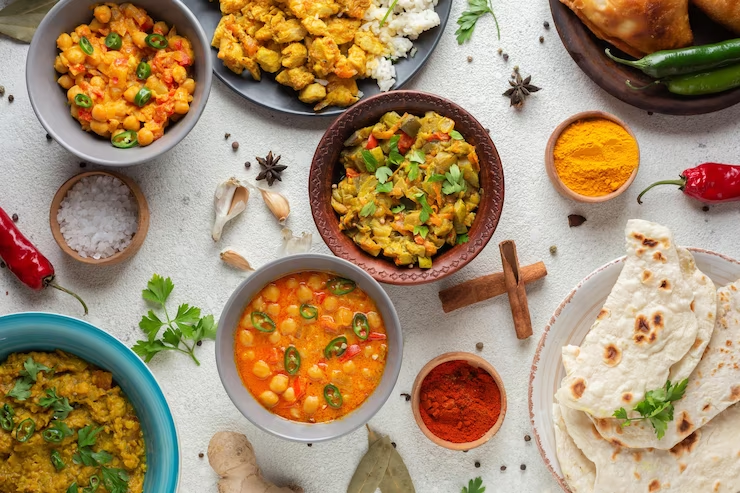 A celebration of food across food festivals in India
Bengaluru Food Fete
With some of the best restaurants, cafes, bars and food trucks, this top-rated food festival brings together chefs and bakers. Besides, this festival features some top-notch event activities from stand-up comedy shows to dance and live music performances.
Where – Bengaluru
When – March – April
The Grub Fest
From mini food-trucks to an organic food market, this carnival hosts renowned chefs from popular restaurants. Organized by Delhi Tourism, it witnesses great footfall every year, being the perfect concoction of groovy music and great food.
Where – New Delhi, Mumbai, Bengaluru, Kolkata
When – March – April
The Streets of Kolkata Food Festival
Get your hands on the best food the city has to offer when you visit this festival. Traditional recipes of biryanis and chaaps are a must-try but so are innovative dishes of bamboo shoots. Choose from a popular and delectable range of desserts at some of the multifarious stalls.
Also Read: 5 Food Festivals You Can't Miss Around the World
Where – City Centre Salt Lake and City Centre New Town
When – December